Meet our amazing volunteers!
Inside Euan's Guide HQ things are always busy. We're a small team of tech lovers and people who are passionate about disabled access, but the world is a pretty big place and we need help to spread the word about disabled access reviews. That's where our volunteers come in! They do all kinds of things from events and admin to web testing and social media. It really is all hands on deck!
Many of our volunteers come from ProjectScotland, but we've also had a young volunteer completing his Duke of Edinburgh Award with us. Lewis told us he learnt so much while completing his award, especially challenging preconceptions about disabled people. Of course our friends are always around to help too, not to mention each and every reviewer who takes the time to share their disabled access on Euan's Guide!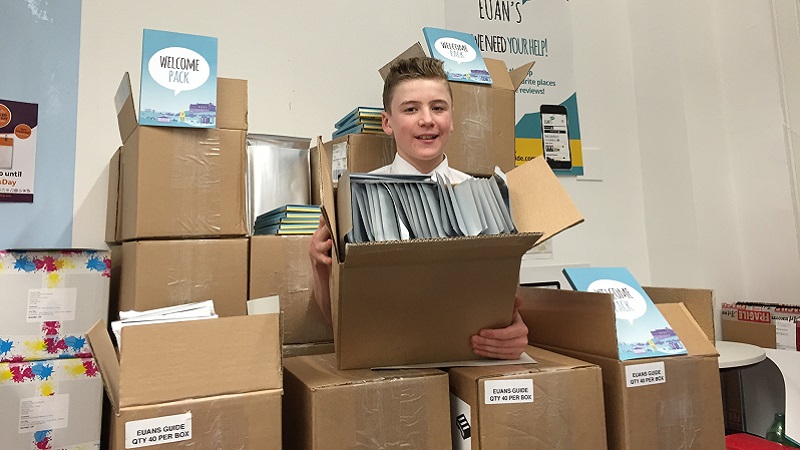 Each volunteer that comes to Euan's Guide has a different journey, and for some that's been helping our friends at Disabled Access Day, getting involved with social media, attending events, filling welcome packs, website testing and more! We spoke to a few of our past ProjectScotland volunteers to learn what the experience was like for them and to find out what they've been up to after Euan's Guide.
Olivia – Events organiser and social media superstar!
Olivia volunteered with our friends at Disabled Access Day helping to organise a large scale national event that would raise awareness of accessibility around the UK and beyond. It was a huge success as #AccessDay trended on Twitter for over five hours!
What was your overall experience like volunteering with Euan's Guide?
At Euan's Guide, I had the opportunity to try so many new things, learn new skills and be part of a creative and supportive team.
What was your favourite part of the role?
Disabled Access Day on March 12th was definitely a highlight. I attended events in Glasgow, and after months of hard work it was incredible to see the day come together so successfully and seeing people engaging so enthusiastically.
Did you learn anything new?
Helping to organise Disabled Access Day really helped me understand more about how a large event is organised and promoted. In particular, I learned a lot about how to use social media effectively to engage with people and spread the message.
I also learned a lot about accessibility during my time at Euan's Guide, from ensuring that web content is accessible to learning about what makes a venue accessible.
What are you doing now?
Currently, I am working as a carer and looking for jobs in the third sector.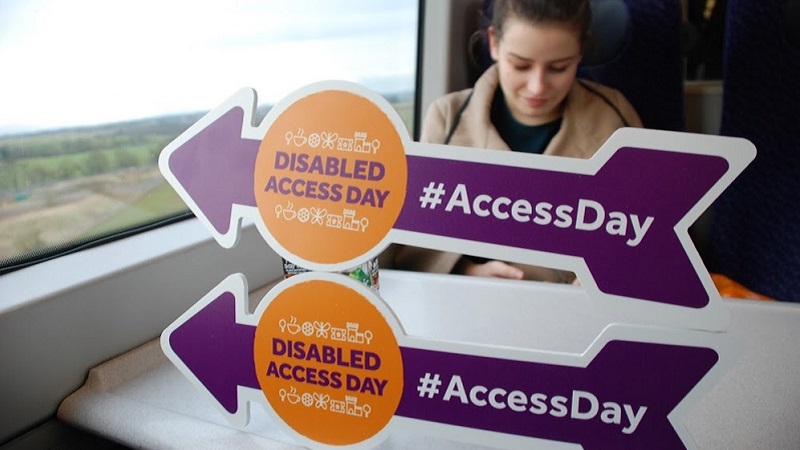 Fergus – Tech lover and website tester!
Fergus joined Euan's Guide as a volunteer interested in tech and website testing. He was our first volunteer of this kind and did an amazing job behind the scenes at Euan's Guide.
Can you sum up your time at Euan's Guide?
My time at Euan's Guide was fantastic, I gained valuable IT and media experience and worked alongside fun, passionate people.
What did you enjoy most?
My favourite task would have to be the testing form that I was allowed to work on for most of my time at Euan's Guide. I'm very much of a project-oriented thinker, and being able to hammer away at something over the time I was at Euan's Guide until it was fit for purpose was a great feeling for me. I hope the groundwork I've put in there will prove useful in the months to come as Euan's Guide updates its online presence.
In terms of favourite moments, it would have to be one of the many days Euan and Pavel came into the office laden with cakes!
What has been the most useful thing you learned while volunteering?
In terms of pure skills, being exposed to using tools such as Jotform and Slack among other applications. Having a familiarity with these programs will I'm sure prove useful to me in the future. On a more conceptual level, being able to look at a website's design from the outside and try to design a user-journey test form was very interesting as well, as you got to see where the digital architecture and the people would interact.
What are you up to now?
I am currently working as a QA Technician at Codemasters, testing one of their upcoming video game titles before it launches this summer.
Watch this space!
We are now looking for new ProjectScotland volunteers at Euan's Guide! We'll be announcing the two new opportunities soon as part of Volunteer's Week 2016.