Meet our Ambassador: Dave Dee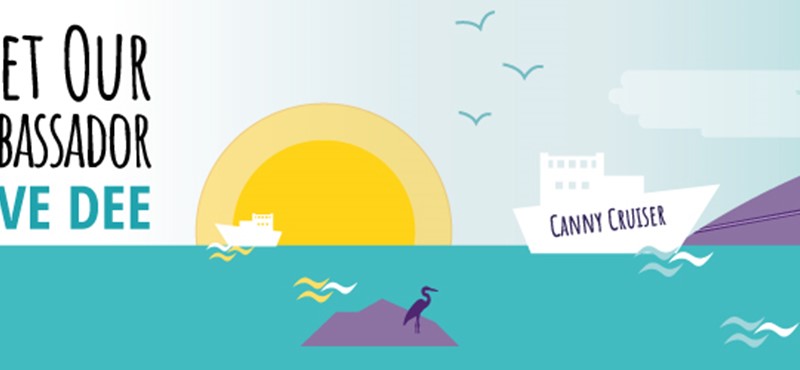 Dave Dee is a cruise-ship travelling, interiors-loving Euan's Guide Ambassador from a small village in Fife. We love Dave's feel-good reviews and adventures, and he's often found discussing accessible loos in our Red Cord Card Facebook group! You'll love his reviews if you're planning a trip to Europe and enjoy a little humour alongside practical advice about accessibility. We caught up with Dave to find out more about his story, and why he became a Euan's Guide Ambassador!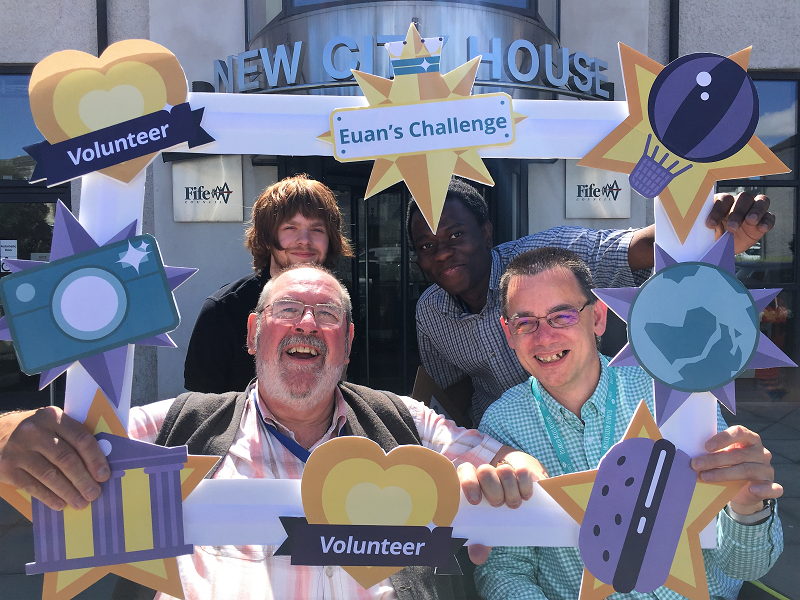 "I was sole carer for my parents who were both wheelchair users, mother through COPD and father due to leg amputation. I suffered a back injury at age 14, had surgery at 24 but that left me with a degenerative spinal condition that six years ago took away my ability to walk more than a few yards. I now use a wheelchair, crutches and mobility scooter."
Alongside his work as a trustee for a disability charity and a general equality charity, Dave is a writer and storyteller who blogs as 'Canny Cruiser'. "I have been an amateur writer and blogger for most of my life. I chronicled the family history including the oral history picked up from listening to older relatives," Dave told us some of the fascinating stories he'd uncovered about his family's history, but it's his stories of cruise ship travelling that will be most familiar to Euan's Guide readers.
"The majority of my blogs are written while on cruise ships visiting various ports in Europe. I had my first cruise to The Baltic in 2007 and was amazed at the opportunities both on board and ashore. Where else could you enjoy fine dining, shopping, enrichment lectures, meeting friends for coffee, a first class theatre performance and bars with entertainment all for around £100 per night? I pay that for a single room in a hotel when I am travelling with my work.
"As my walking ability deteriorated I began to appreciate the accessibility. One did not have to think about access or depend on someone else's interpretation of 'accessible'. At first I used a walker and eventually had to depend on a mobility scooter. With the scooter we discovered disabled access cabins, twice the size of standard cabins with a well-appointed wet room big enough to drive the scooter in. On many cruise ships you can only take a powered wheelchair or scooter if you can take it into your cabin. Some have now relaxed that rule and you can charge your scooter overnight in the lobby by the lifts, but for safety reasons you can't leave it in the corridor."
"The ports are, of course, the main reason for cruising. A new destination each day and like the snail you take your home with you. I have done a few reviews for Euan's Guide and will do a cruise blog later. Watch this space."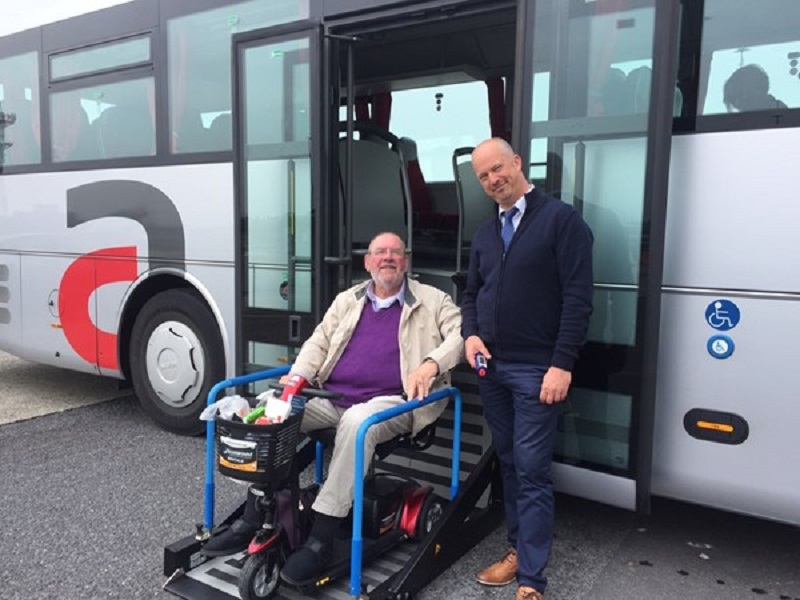 Dave has sailed to Denmark, Belgium, Norway, Estonia and many other countries on cruise ships, and he was the first reviewer to share a picture of the northern lights in an access review! Most of his reviews capture places with good accessibility, because he wants to help others find out about great places to go.
"The situation of poor access can improve by more people doing reviews. You don't need any training, just your lived experience. There is now a 'Red Cord Cards by Euan's Guide' Facebook group, so it's easy to comment on your experience of a 'disabled loo' without doing a full review. Just take a picture of the toilet on your phone and upload with your comments."
So, how did Dave become a Euan's Guide Ambassador? A prolific reviewer based in Scotland, Dave gained a reputation as one of the biggest supporters of our #RedCordCard campaign.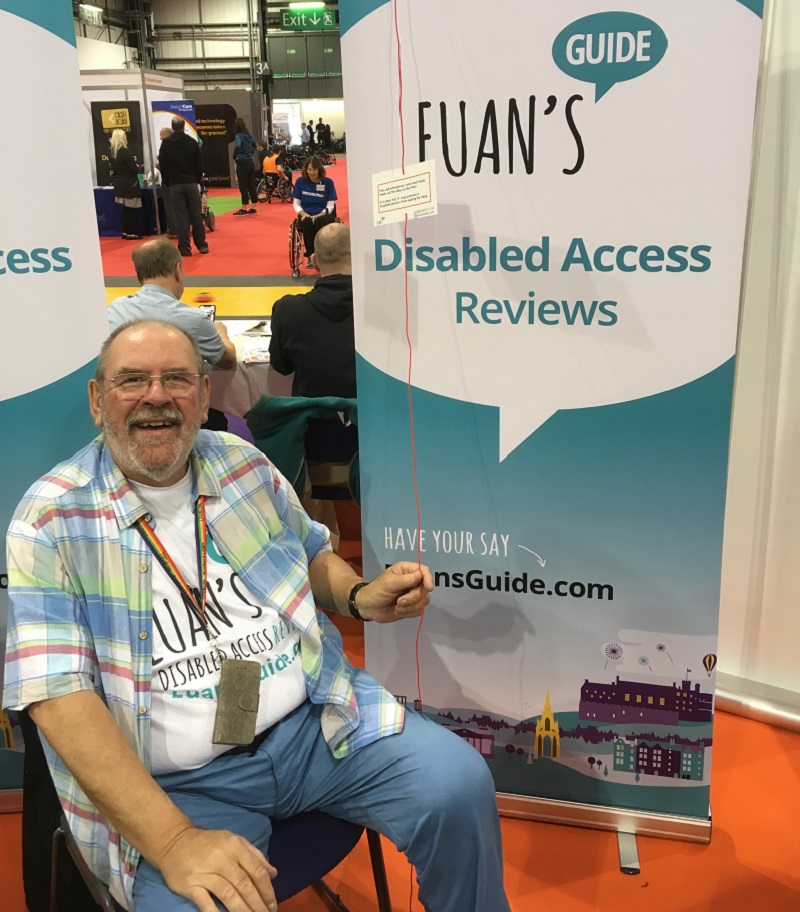 "I first got actively involved with Euan's Guide when the Red Cord Card campaign started. Before I retired, I carried out equality training and disabled access audits. I was often left frustrated by simple faults such as the red cord being short or tied up. The side transfer space was so often populated with bins and inappropriate loo seats would slip and slide if one tried to side-transfer. Provided you had the stamina to relocate all the bins.
"I am now part of the Ambassadors and it has been a great experience to work as part of a team. The Ambassadors did a blitz of public spaces in Dundee, The Royal Mile and events at the Edinburgh Festival Fringe."
Perhaps you'll run into Dave at one of our events or get chatting to him in the Red Cord Card group!
Dave's top reviews
The Tall Ship at Riverside
Calouste Gulbenkian Museum