Meet Our Ambassadors: Hollie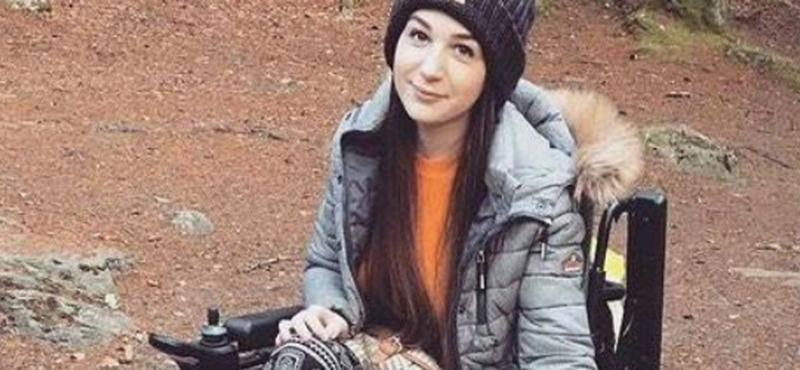 Today for our Ambassador interview I am speaking to my fellow Dundee Ambassador Hollie. Unfortunately, due to Covid we haven't been able to meet up in a while but it's great to hear what she has been up to whilst shielding and what she is looking forward to when she feels safe to go out again.
How did you find out about Euan's Guide and how long have you been an Ambassador?
I found out about Euan's Guide by searching for reviews for places I wanted to go as a wheelchair user, in particular for concert venues and cafes. I started leaving reviews and becoming more passionate about accessibility and someone from Euan's Guide reached out to see if I was interested in joining the team! If I'm remembering correctly that was in about September 2017.
What review would you say is your most favourite that you have written?
It's been so long since I've done one I can't think! The o2 in Glasgow comes to mind because there wasn't a review for it so I had no idea what to expect going on and could then do something to help other wheelchair users who are music lovers! It's a music venue that is similar to the more intimate venues that are usually not accessible, but they've made it accessible which is amazing! It's great being able to share that information to help others see bands they love.
Our readers will probably be surprised to know that apart from medical appointments, you've not been out of your house since the start of this pandemic in March 2020. How have you managed to keep yourself busy for what's over a year now?
I feel super thankful that my partner Mark has stayed off work with me so I can spend time with him and my dog, and we have a garden! That helps as I can pop out for fresh air regularly. I speak to my two closest friends each once a week, so I still get that social contact! Mark and I revamped the spare room so it's all nice and organised and I have my own space to work, and I also like relaxing in there too. I've been busy with work that it actually hasn't left a lot of usable time and energy for much else! I had big plans to learn another language and a musical instrument, but my free time is mostly spent relaxing and watching TV. There have also been loads of online courses that I couldn't do pre-pandemic due to accessibility, so I've done three online courses and have a couple more in the process.
How did you find starting up your own counselling business during a pandemic when you can't meet people face to face?
I had laid some groundwork and been working towards starting a private practice for about 6 months before the pandemic struck. I was certainly nervous about it, but I decided just to go for it and it has worked so much better for me! Previous to this I was volunteering as a counsellor but could only physically manage one afternoon a week. Working from home gives me flexibility in my schedule and I can work more than if it was in person. Half of my clients are over the phone and half are on Zoom, so it's a good balance. I did training in remote counselling which was provided by my governing body for free which was great so that helped prepare me for the differences. I've really been enjoying it and have a great bunch of clients, this job has helped me feel productive and useful/ helpful; it gives me meaning and purpose.
When you feel it's safer to go out again, where are you looking forward to visiting and why?
I haven't seen anyone so I'm really looking forward to going to my Dads house and seeing him! Gigs are my absolute favourite thing, I am my happiest at a concert so I'm definitely looking forward to that (and I'm slightly relieved they have all now been postponed again to 2022 as I feel that's more realistic). The SSE Hydro is my favourite venue, and I can't wait to go there. I'm looking forward to getting out in the countryside, I haven't gone anywhere outside either because everywhere accessible has been mobbed (apparently!) so it'll be nice seeing water and the outdoors, being at peace in nature. I'm hoping to go up North for a wee trip with my family, it'll be great having a few days of quality time together after all this time! One of my favourite things to do before was to out to a nice café for a cup of tea, I'm really looking forward to that feeling safe again.
Can you please tell us something people might not know about you?
Oh, I'm not sure! I've been with my partner Mark for 15 years, half of my life! I love making things; I make macrame plant hangers for my many plants, bottle holders (for wheelchairs and walking!), market bags, things like that. I find the repetitive movement quite relaxing. I find scrapbooking quite therapeutic too and I like to keep little mementos and memories so I guess I'm quite sentimental. I really enjoy building Lego too! I'd do it all the time if I had space for it haha, it's a very mindful hobby. I love rock, metal and punk music, I like a lot of old music, although TikTok is introducing me to some more modern rock and punk music!
Do you have any advice to new and existing reviewers on writing a review on Euan's Guide?
For new reviewers I would say just get started- your reviews help! You'll learn more and build on your reviews as you go along. I'd recommend reading some of the top reviews too, they helped me learn about other things to include in my reviews for people with all different needs and requirements. I find bathroom information and photos most helpful. I also like when the persons personality shines through in their review.
| | |
| --- | --- |
| | Interview with Claire D'All, Reviewer Engagement & Outreach Coordinator |
Thank you Hollie for taking part in my interview and I look forward to hearing from our next Ambassador soon.