Myths About Euan's Guide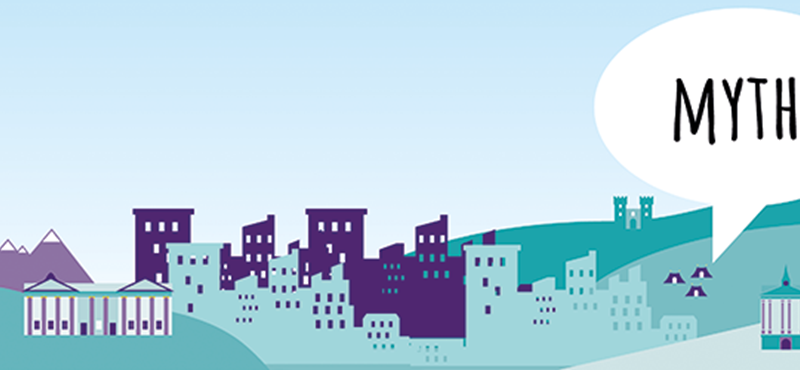 | | |
| --- | --- |
| | Written by Claire D'All, Reviewer Engagement & Outreach Coordinator |
Hi everyone, I hope you are well. At Euan's Guide we get a lot of questions about our charity and doing reviews so, I thought I'd share some of the myths that circle around.
All reviews are left by Euan himself.
Euan and his family were the first reviewers on the Euan's Guide website as it grew from their frustration of being unable to visit someplace on a whim due to limited accessibility information. However, as Euan's Guide has grown over the last 7 years, now there are thousands of people leaving their own reviews on the website with more people joining all the time.
That you can only be a wheelchair user to leave a review.
All of our reviews can reflect any disability, it just depends on what disability the reviewer has or who they are visiting the venue with. We welcome reviews from everyone.
Only Access Auditors can write a review.
Not at all. We believe that reviews are unique to everyone's personal experience and at Euan's Guide we believe that the experts are the people who are living with accessibility challenges on a daily basis.
If somewhere already has a review, then there is no point reviewing it.
We love to hear about everybody's individual experience of visiting a venue and we feel like everyone has their own unique story to tell so, having multiple reviews for somewhere is great. With our reviewers living with different disabilities, it's really helpful if our reviews reflect that.
You have to be asked by a venue to do a review.
While lots of venues would love more reviews, it is completely up to the individual where they choose to visit and what places they choose to review. I have personally been asked by venues and events to write a review however, for most of my reviews they've been written because I want to share the great experience I've had. It's kind of like secret shopping. I feel when people know I'm doing a review, they go out of their way to be helpful. But I want my review to reflect the everyday accessibility that visitors would face.
Euan's Guide is a Scottish review website and only Scottish venues are on it.
This is not true. Yes, our charity Euan's Guide is based in Scotland, but we have reviews for venues all over the world. When people go on holiday we love to hear about where they have visited. We also have reviewers all over the UK.
We're just a review website?
Euan's Guide is primarily known for ours reviews but, as a disabled access charity we are involved in lots of other things. We create and distribute Red Cord Cards, a lifeline making accessible toilets safer to use by raising awareness of the purpose of emergency red cords and how they should be left. We also conduct the UK's longest running access survey to give a sense of overall levels of access in the UK and we help venues improve their accessibility.
If anyone has heard of any other myths about Euan's Guide please get in touch with me at hello@euansguide.com and let me know, I'd love to hear them.