New 'Access for All' shows introduced at The Free Fringe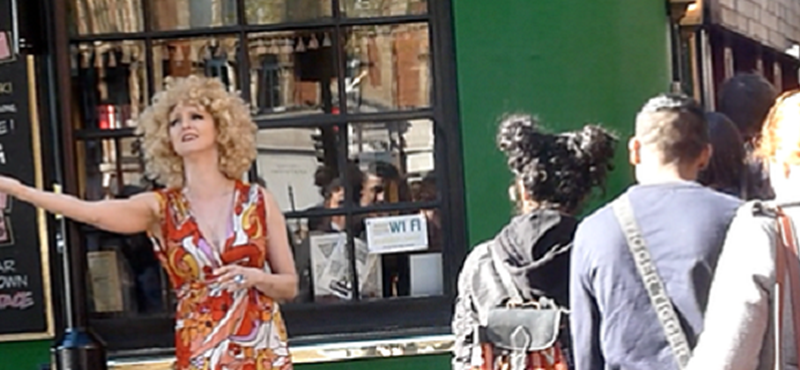 It's here, the Edinburgh Festival Fringe is upon us and the posters and flyers are adorning the lampposts, pillars and fences of the city centre. If you look closely, you might see posters for a certain PBH's Free Fringe. The Free Fringe was the idea of Peter Buckley Hill in 1996, and it's the biggest show provider at the Edinburgh Festival Fringe!
The festival has caught our eye this year for one simple reason: they're introducing a new roster of rotating shows at an accessible venue. Traditionally, shows at The Free Fringe could often be found in small basements or attics around Edinburgh's old town. The pubs and cellars have always been extra welcoming to performers at The Free Fringe, as they're happy to host acts and audiences at their venue for free.
As great as this is, it does limit the choice of venues available to performers and greatly reduces the number of accessible options. Now, for the first time, The Free Fringe is taking steps to make their shows more easily accessible to disabled festival-goers! The new 'Access for All' shows will feature a rotation of popular acts from around the festival who would otherwise be performing in inaccessible venues. The chosen location for these performers is Revolution, a large central bar on Chambers Street with a lift between floors and an accessible loo for audiences.
This is the first time that The Free Fringe has been able to do this, and we're excited to see what new ideas they introduce in the coming years! If you're looking for a show, here are a few of our top picks:
Danny Ward: Dansplaining
8th August, 8.30pm
Stand up comedian Danny Ward is back with his fifth solo show Dansplaining at the Free Fringe. Danny spends 50 minutes explaining everything, and his shows get the whole room laughing!
#Dave: Luxury Magic Show
20th August, 8.30pm
Dave Alnwick brings his magical comedy show to The Free Fringe for an hour of witty tricks and not a top-hat in sight.
The Singing Psychic: Medium School Dropout
22nd August. 2.40pm
Described as 'gloriously entertaining', The Singing Psychic is set to be an unforgettable afternoon with music, mystery and laugher at the heart of The Free Fringe.
Are you going to The Free Fringe?
We'd love more reviews of Revolution in Edinburgh! Your experience could help other disabled festival-goers find the access information they require before going to Free Fringe shows. Add a review >>
Locations: Edinburgh