New Digital Disabled Persons Railcard announced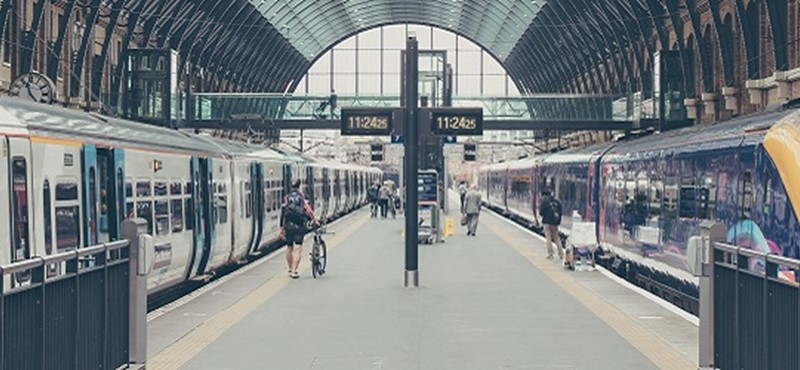 If you're a regular train passenger, we've got some news for you! The rail industry has announced new technologies that will make travelling by train much easier for disabled people.
As big tech fans here at Euan's Guide, we're especially excited to try out the new Digital Disabled Persons Railcard. We'll no longer have to wait for cards to arrive in the post, and the digital version means we'll have one less thing to dig out of our bags when commuting.
National Rail are also piloting a new universal ramp which, if successful, will make journeys smoother and safer for wheelchair users. Now when boarding or disembarking from a train, you'll know that the ramp used will be the same at each station. This means staff won't be caught out with unfamiliar ramps, and disabled people won't be held up on trains with that feeling of uncertainty. Look out for the new ramps later this summer!
In addition to the universal ramp, travelling between stations is going to be even easier with new unbooked assistance. When the weather's nice and you want to go on a spontaneous trip somewhere, you can! Passengers no longer have to book assistance in advance, and we couldn't be happier. To complement this, National Rail are going to be trialling a new digital Passenger Assist solution which means disabled people will be able to request travel assistance quickly when required.
The launch of these new technologies is to coincide with the 'No Boundaries' exhibition which will unveiled at London Kings Cross station in August. The disabled artists taking part will be sent on rail journeys around the country and will be asked to create a piece of art inspired by their journey. After the launch, the exhibition will go on tour to Edinburgh, Nottingham, Birmingham and Cardiff.
Enter our giveaway!
If you'd like a one-year Disabled Persons Railcard and a trip to Dundee, enter our new giveaway here.