North to South: Changing Places reviews!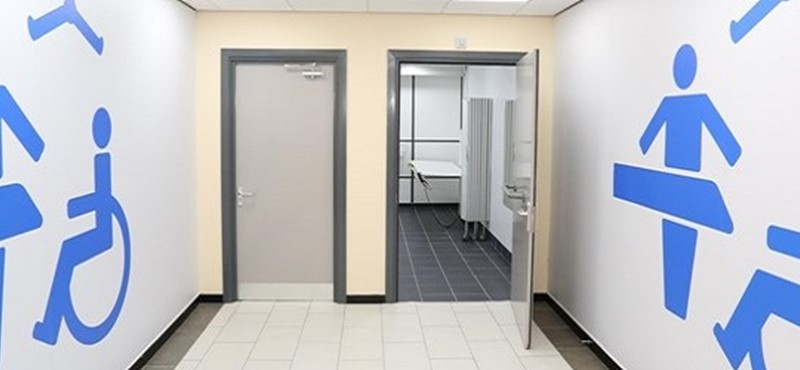 Euan's Guide reviewers love Changing Places toilets! That's why today we're excited to share these reviews from people who have spotted Changing Places at venues around the country. To celebrate Changing Places Awareness Day, why don't you send us a review of your favourite Changing Places toilet? Write a review >>
A parliamentary toilet
Starting in Edinburgh, there is a popular Changing Places toilet at the foot of the Royal Mile in the new Scottish Parliament building! Reviewers have been rating the Scottish Parliament's accessible loos and its Changing Places toilet 5 stars, and one reviewer said they were 'excellent' with 'various sized slings, hoist and a changing area.' The Parliament also unveiled a special new accessible loo sign on Disabled Access Day this year. Look out for Grace's Sign if you're visiting this curious building!
Every toilet tells a story
Heading down to Newcastle, Seven Stories is the National Centre for Children's Books, and it has some impressive toilets winning over parents! You'll find the Changing Places toilet and shower facilities on Level 1. One reviewer also appreciated another special feature of Seven Stories' toilets saying: 'there are accessible toilets on several floors and some with a delayed flush which is great for kids like mine who hate the noise.'
More loos mean less queues!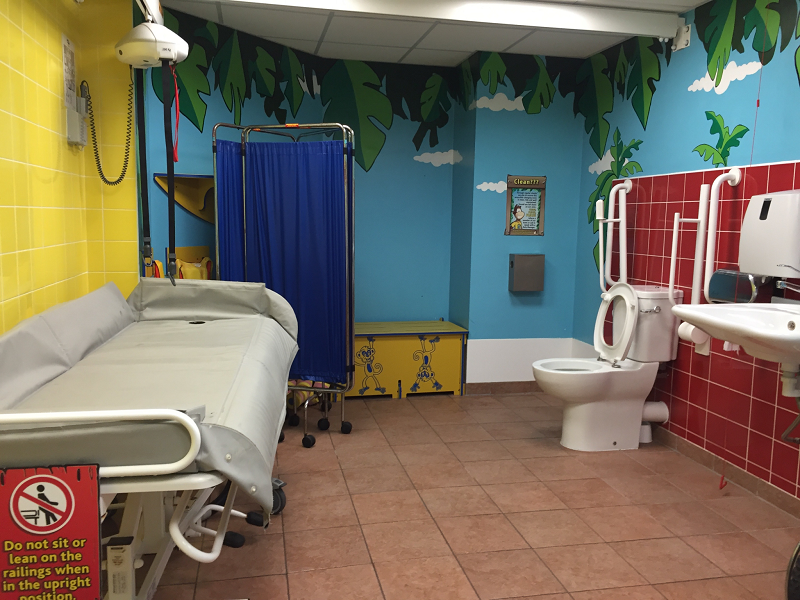 In Blackpool, this Changing Places toilet is quite possibly the driest room in the building! Sandcastle Water Park created a colourful, welcoming changing facility inside the UK's largest indoor water park. The whole venue has been described as 'ultra-accessible' by one reviewer, and another said that 'with a Changing Places toilet on site and numerous other accessible loos and changing rooms it was fabulous.' The best part is, the Changing Places toilet is poolside, so can be easily used when a family member is swimming!
This toilet wins the golden ticket
Birmingham's Cadbury World has delighted visitors with not only chocolate, but with excellent toilet facilities! One reviewer gave the Changing Places toilet 5 stars saying: 'fantastic disabled toilet facilities, including a toilet at the main entrance with hoist, changing table and a toilet which includes facilities for washing and drying the user. Other disabled toilets are available throughout the attraction.'
A bashful loo
Moving on to Hereford, there is somewhat of a hidden gem above a Waitrose! One reviewer found the Changing Places toilet disguised as a standard accessible loo saying they were 'excellent toileting facilities' with the 'changing bed and sink both height adjustable' and 'plenty of room for manoeuvring.'
The village toilet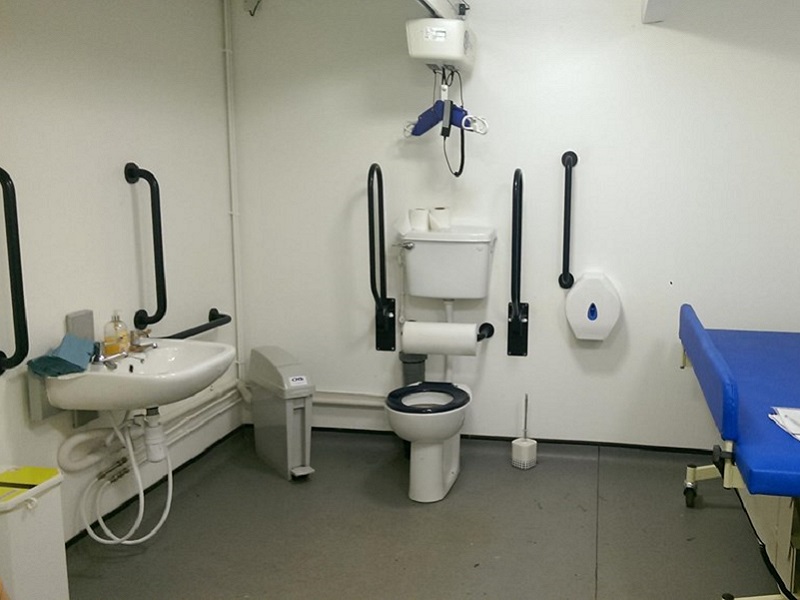 Tucked away behind the village pub, this Changing Places toilet in Cumnor has been rated 5 stars by one reviewer who wrote: 'the room is huge so there was plenty of room for manoeuvring and handling. Equipment instructions were provided and also a sheet to fill in so that the parish council know how much use it is getting.' We like the sound of that!
The adventurous toilet
Continuing south west to Barnstaple there's a 5 star rated outdoor activity centre called Calvert Trust Exmoor. It's loved by outdoorsy reviewers, but even they enjoy their toilets indoors! One visitor was delighted with the toilets saying there were 'cleaned daily shower ensuites and larger accessible bathrooms all with access to mobile hoists.'
Encounters of the toilet kind
We loved this review of a Changing Places toilet inside Poppies Café in Penzance! The reviewer said the surprise encounter really made their holiday: 'my mum took dad to the toilet and pronounced it 'amazing' on their return. There are two toilets. One is a Changing Places toilet with shower facilities and they also provide plastic gloves and aprons. The other is the size of an accessible toilet and has an emergency cord.'
New loo on the block
The newest Changing Places toilet to be added to Euan's Guide is this one in the Galleries Shopping Centre in Washington! Can you be the first to review it?