Press Release: Commencing the countdown to Disabled Access Day 2019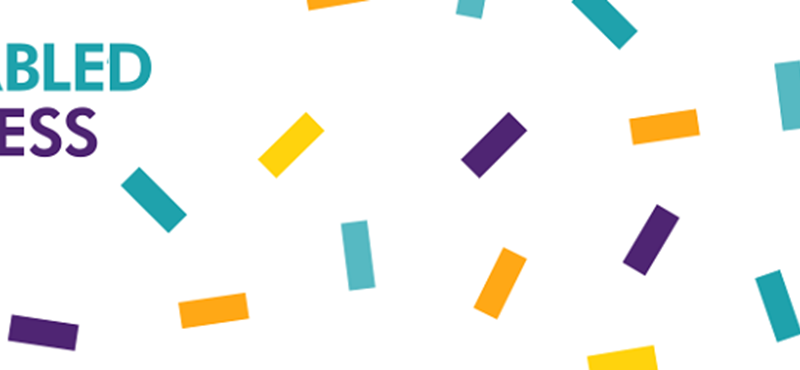 PRESS RELEASE
Commencing the countdown to Disabled Access Day 2019
Disabled people, businesses and charities are saving the date for Disabled Access Day 2019
16th March 2018: The highly anticipated event is returning for its fourth year of disabled access celebrations on Saturday 16th March 2019. Hosted biannually, Disabled Access Day is the award-winning movement that promotes good disabled access and new experiences in a celebratory spirit.
Today marks one year until the event which is powered by disabled access review charity, Euan's Guide. Barclays is an official partner of Disabled Access Day, with new support in 2019 from Sandcastle Waterpark, the UK's largest indoor waterpark.
Thousands of disabled people, their families and friends have taken part in previous Disabled Access Days in urban and rural locations all around the country. Events in the past have included descriptive art tours in Scotland, a celebratory BBQ and sailability experience in Northern Ireland, UK-wide discounts, sensory-friendly events in England and more.
Businesses and venues who would like to get involved in 2019 can sign up on the Disabled Access Day website to receive official information, news and resources as they plan and promote their events ahead of the day.
To sign up as an individual taking part or to register your interest as a venue hosting an event, go to: www.disabledaccessday.com/get-involved/ 
Paul Ralph, founder of Disabled Access Day said:
"It's a great to see the excitement and enthusiasm for Disabled Access Day. So many people, places and spaces working together to celebrate the examples of great access and inclusion that can be achieved. It is particularly poignant that now, as we enter the one year countdown, that we know that Disabled Access Day 2019 will be so warmly supported."
Euan MacDonald, co-founder of Euan's Guide said:
"The success of Disabled Access Day has surpassed all expectations, and it is with great excitement that we begin the countdown to 16th March 2019. I am intrigued to see the line-up of events hosted by businesses and venues next year, and I hope that Disabled Access Day fans old and new will join in the spirit of celebration once more."
Ian Workman, Co-Head SME UK, Barclays, said:
"Our partners at Euan's Guide share a similar ambition with Barclays – let's make society and communities more inclusive and accessible. That's why we're delighted to again be an official partner to Disabled Access Day. But we want to do more than ever before.
Across over 1,500 Business and Relationship Managers, our Business Banking team have set the challenge to work with their clients across the UK to help them make adjustments that ensures their business becomes more accessible to their disabled customers. Small changes can make a huge difference."
- ENDS –
Press contact:
MWW | euansguide@mww.com | 020 7046 6080
Notes to Editors:
Follow Disabled Access Day: @Access_Day
Show your support: #AccessDay #YouAndSomewhereNew
About Disabled Access Day
In 2015 Disabled Access Day began as a day to celebrate good access and created opportunities for people to try something new. The day was about highlighting the fantastic access that already exists in places, such as touch tours, relaxed performances, sensory experiences, level access and of course a warm welcome! Disabled Access Day is now a biannual event that is celebrated by thousands of disabled people, their families and friends all over the UK and beyond. For more information, visit: www.disabledaccessday.com/
About Euan's Guide
Disabled Access Day is powered by Euan's Guide, the disabled access review website. The charity was created in 2013 by Euan MacDonald who is a powerchair user, and his sister Kiki. Euan was recently named in the Power 100, a list of the top most influential disabled people in Britain. Euan's Guide asks disabled people, their families and friends to share their experiences and review disabled access at places they visit. The website aims to be a friendly, honest and empowering alternative to hours of web searching and phone calls before visiting somewhere new for the first time. There are now thousands of disabled access reviews and listings for places all over the UK and beyond on Euan's Guide. For more information, visit: https://www.euansguide.com/