What We're Doing for The 2.6 Challenge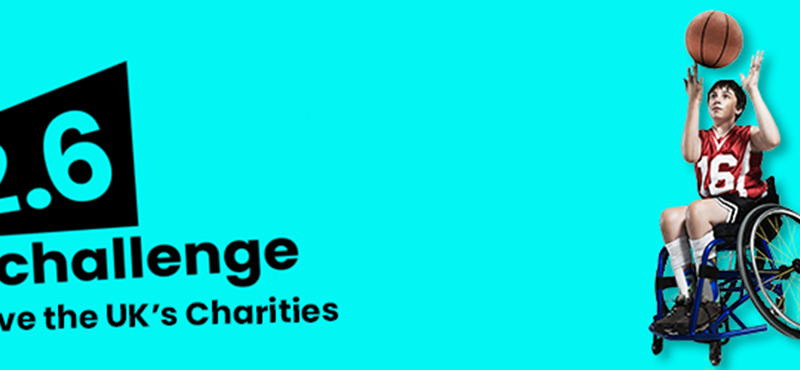 We want to thank everyone who has already supported us or is planning to take part in their own 2.6 Challenge. Your support helps us continue to run our website, encourage venues to improve their disabled access, and work on campaigns such as issuing our Red Cord Cards to improve the safety of accessible toilets.
So, what are we doing for our own 2.6 Challenges? Amongst other things, it will involve baking, biking and learning BSL!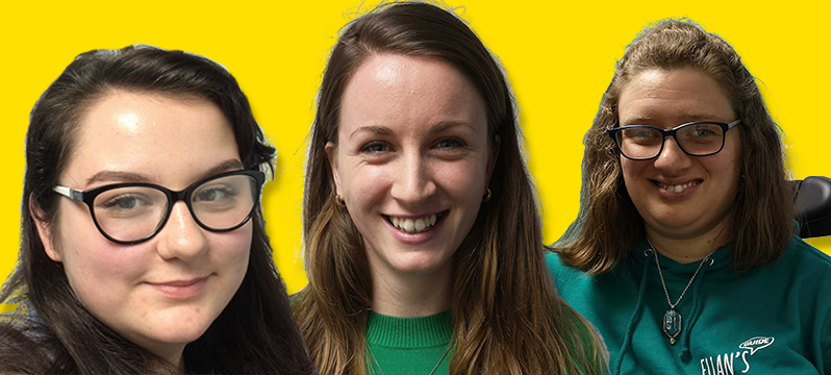 Image of Kayleigh, Laura and Zoe, who are all taking part in The 2.6 Challenge to raise money for Euan's Guide.
At home in Largs, Zoe MacLean has been whipping up a storm in the kitchen this week. As a Reviewer Engagement & Outreach Coordinator, Zoe is used to spreading the word about Euan's Guide and this time she is doing so with sweet treats!
In Edinburgh, Euan has challenged Antonia to do a gruelling workout involving 26 exercises, 10 reps of each. Over in Dundee Claire is doing a 26 repetition weight lifting challenge.
Abby will be testing her language and memory skills by saying a friendly hello to everyone in 26 different languages!
Kayleigh is brushing up on her sign-language and will be making a video showing everyone how to fingerspell the 26 letters of the alphabet.
Our in-house cyclist Laura will be travelling a massive 260km on her static bike on Sunday for team Euan's Guide (look out for video updates over on Instagram)! 
Tackling their own cycling challenge, Ambassadors Karine & Sarah are going to cycle the length of a marathon between them using a spin bike and a hand bike. 
To help fundraise, the O'Neill family are knitting 26 pairs of baby boots (which will be donated to a hospital when it is safe to do so).
There's still time for you to take part too! Here are the five simple steps for getting involved:
Plan your fun challenge which you can do at home and relates to the numbers 2.6 or 26.
Head to our fundraising page to donate £2.60, £26 or whatever you can afford to support Euan's Guide
Ask your friends and family to sponsor and challenge them to join in or make up their own challenge.
Complete your challenge!
Share a photo or video of your challenge on social media using the hashtags #TwoPointSixChallenge and #EuansGuide to let people know you've chosen to support us.
Or to support the Euan's Guide team collectively, follow the link below to donate to Euan's Guide!
Find out more