Our Christmas wish list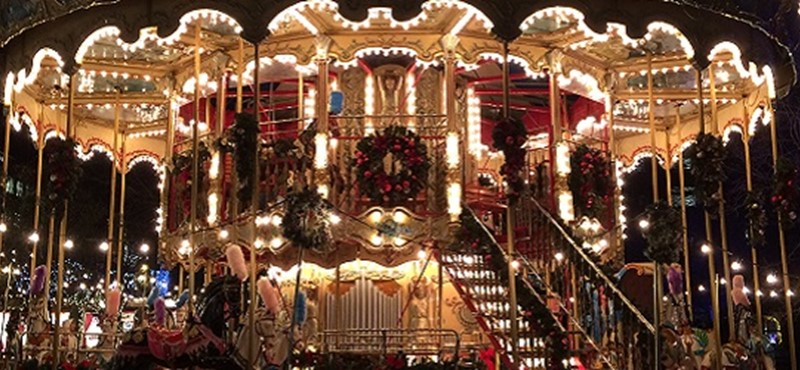 We're getting excited for Christmas at Euan's Guide HQ, but first we have one small favour to ask all of our reviewers as you are out celebrating the season! If you're brave enough to face the cold, we would love for you to take a few moments to write a review and send us pictures of any Christmas markets you visit this year. The more reviews we get, the more we will be able to help open up festive markets to disabled people everywhere. We've put together a list of some popular markets to give you a bit of inspiration. Don't forget to sample some mulled wine!
1. Edinburgh
Marvel at the lights illuminating gothic buildings and witness the brave revellers flying close to the jagged peaks of the Walter Scott monument on the rides this Christmas in Edinburgh! Look out for the Scottish market in St. Andrews Square before sampling festive favourites in the popular Princes Street Gardens winter market. Been already? Send us a review of Edinburgh's Christmas here.
2. Cardiff
This is the place to come for arts and crafts this Christmas. Situated in the heart of the city, Cardiff Christmas Market is a traditional experience with the occasional modern twist! Don't worry, there's food and drink on offer too! We'd love if you could send us a review of Cardiff Christmas Market.
3. London
Explore the capital at Christmas moving from the traditional market at Southbank Centre to the famous Hyde Park Winter Wonderland. Don't forget to catch a glimpse of some of London's famous shop window Christmas displays while you're there! Before you get too tired, we'd love to have a review of this city's Christmas venues.
4. Manchester
Not just one Christmas market, but many! Get the full Christmas market experience across Manchester where you can browse French and German stalls as well as arts and crafts throughout the city. We know there's a lot going on at this special market, but please don't forget to send us a review after you've been!
5. Belfast
It's a treat, and the charming pop-up village is back for another year in City Hall gardens, Belfast's Continental Christmas Market was voted the Best Large Specialist Market in 2015 and it's one not to miss! Look out for accessible features as you sample the authentic continental food and buy last-minute gifts at the traditional stalls throughout. Once you're back home and warmed up, take a few moments to send us a review!