Our newsletter has had a makeover!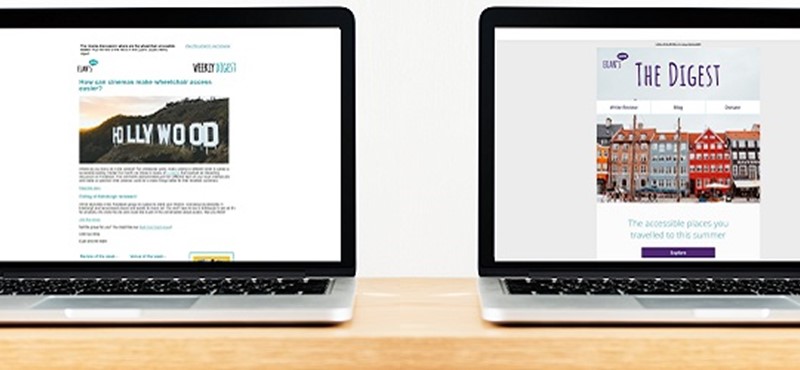 We've been keeping a little secret for the past few months…we've been redesigning our newsletter! It's true, The Weekly Digest has had a makeover, and if you're one of our regular readers you'll have received the new-look email yesterday evening. What did you think?
What did we change?
After many months of writing The Weekly Digest, we felt it was time for a fresh new look. Your feedback helped us along the way too! You asked for a larger font and bigger buttons, and we think The Digest is much more enjoyable to read as a result.
Great job with the makeover guys! So much easier to read & looks fantastic 👏🏼👏🏼 Will have more reviews for you soon!

— RugbyFeelsonWheels (@RugbyOnWheelz) September 6, 2018
As well as bigger features, The Digest has lots of modern Euan's Guide design elements throughout and a new navigation bar at the top so that you can write reviews and visit our website quickly.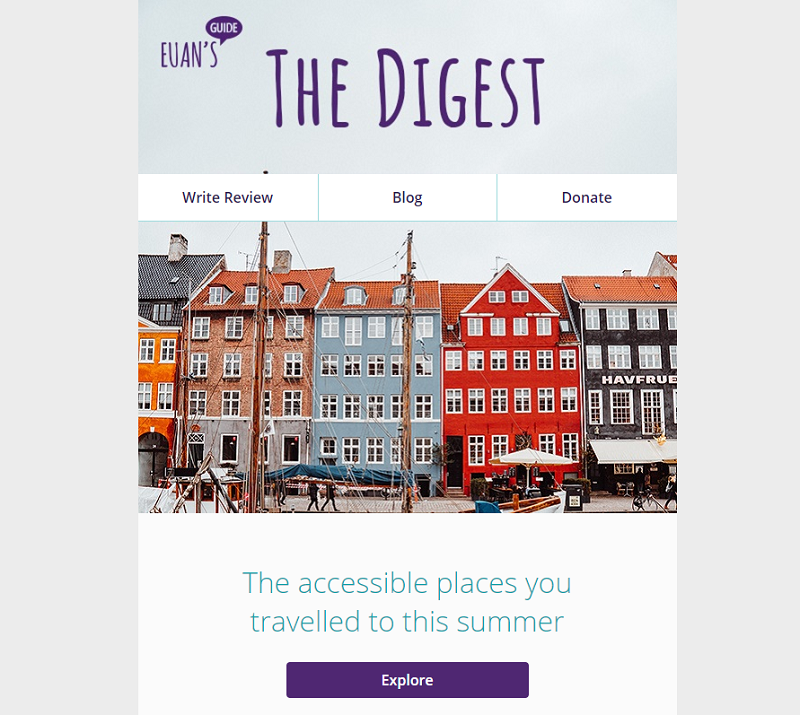 One of the biggest changes we've made is how often you'll be receiving The Digest. We dropped the word 'weekly' for a good reason, we'll only be sending this newsletter every other Thursday. We don't want to bombard you with emails, and we'd like the ones we do send to be filled with a greater variety of stories and reviews from different locations. This way, there should be something for everyone in every newsletter!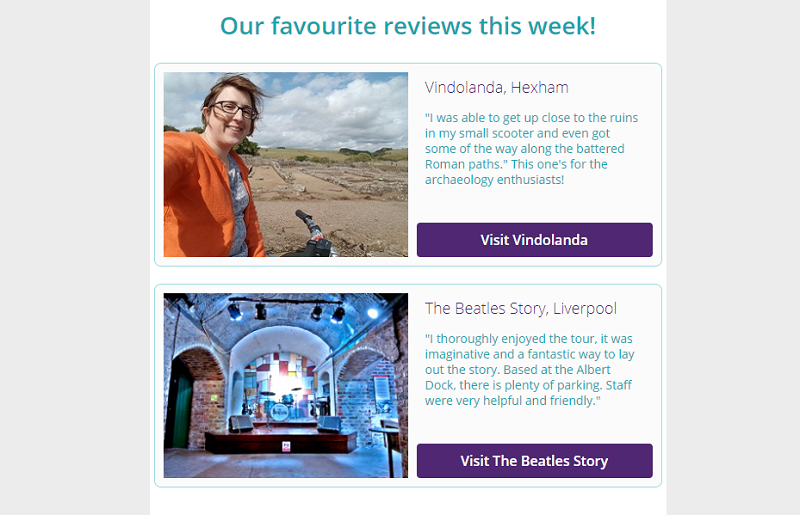 We're not finished yet though – there are a few more surprises in the pipeline, including a special once-monthly newsletter packed full of accessible events, the best reviews and travel inspiration for the UK and beyond. See you next Thursday!