Pancake Day is just around the corner!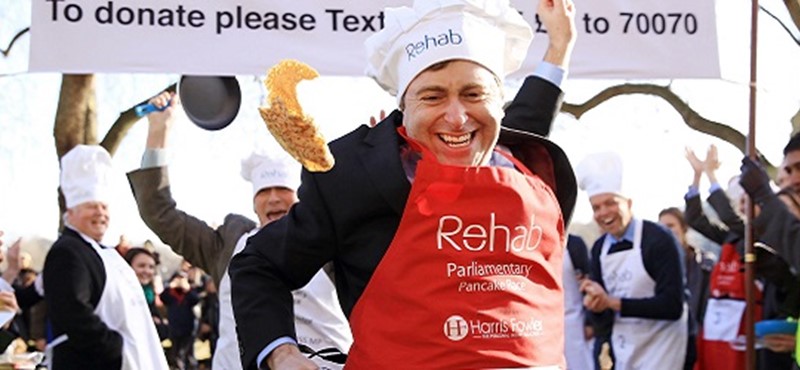 The pancake flipping event of the year is coming up this Shrove Tuesday as teams of MPs, Lords and the Media battle it out with the hopes of scooping the Magnificent Tin Cup! The pancake mania is all in support of a good cause as the tradition recognises the work of the charity, Rehab Group, in the UK. Rehab is a charity that helps disabled people and others to 'realise their dreams and live independent and fulfilling lives'.
Cathy Newman, the official starter for the event, is anticipating the day saying:
'While the European referendum battle looms large on the horizon, there is only one contest that is on the minds of the movers and shakers in Westminster, and that is the intensely-fought Rehab Parliamentary Pancake Race!'
If you're going to be near Westminster on Tuesday 9th February 2016, head along and support the racers in Victoria Tower Gardens this Shrove Tuesday! For those of you who can't be there on the day, you can keep up with all of the live action by following @Flip4Rehab and #RehabPancakeRace on Twitter.
Where do you get your pancakes? Send us a review of your favourite pancake place on Shrove Tuesday!