Parallel London: Win tickets!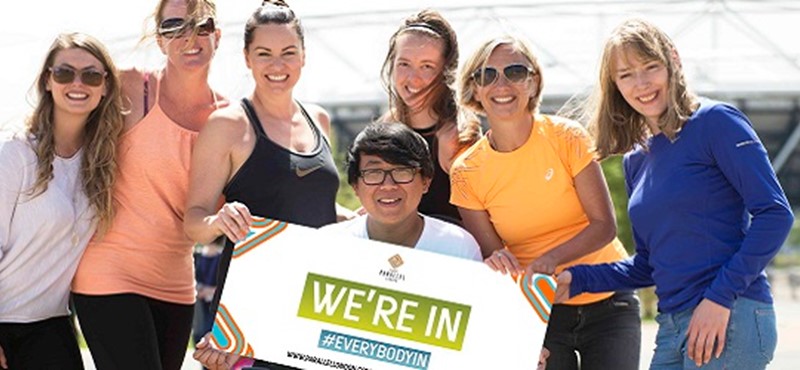 Right before the Paralympics are due to kick off in Rio, there's another exciting sporting event taking place on September 4th at the Queen Elizabeth Olympic Park in London. Parallel London is the world's first 'fully inclusive fun push/run and free family festival', and this week we're giving Euan's Guide reviewers the chance to win a spot in a race with their families and friends at this feel-good event! We caught up with James Lee, the organiser behind this year's event, for some insider tips and sneak peeks of what's coming up at Parallel London this autumn.
It looks like September is getting off to a sporty start! What is Parallel London's atmosphere like, and what is the #EverybodyIn campaign all about?
We want Parallel London to have an incredible, inclusive and diverse atmosphere. That's what the #EverybodyIn campaign is all about – getting everybody, regardless of age or ability, to be a part of what we are doing.
The new Super Sensory 1k is very creative! Balloons, massage bugs, inflatable clappers, bean bags and more; where has the inspiration come from?
The Super Sensory 1km was put together for us by a lady called Jo Grace; an inclusion and sensory engagement expert who herself has autism. The idea is to encourage participants to exercise their senses over a course comprised of all kinds of sensory experiences, from sounds and smells, to textures and colours.
There are lots of challenges, which is the most popular?
Right now we have a pretty even split across all of our different distances. There are a lot of keen beans who are taking on the 10km but, equally, there are plenty of people for whom the 100m distance is a serious challenge too.
And for you, which is your favourite challenge?
It's a tough job to pick just one distance! I think my favourite challenge has been trying to organise this whole thing in the first place! We're trying to do something totally unique that has never been done before, and it has been an immense challenge to get Parallel London off the ground – which is why we're so delighted to be where we are now.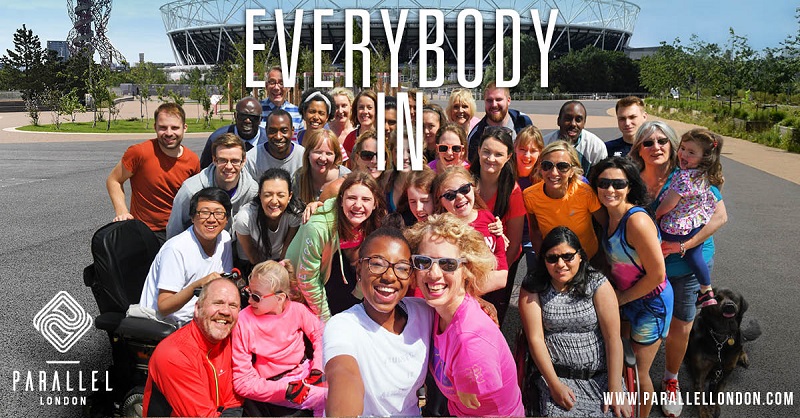 Will festival-goers spot any famous people on the day?
There will be a few famous faces wandering around the festival and mingling in the crowd! To find out who they are, you'll have to turn up on the day!
Can you tell us what disabled access is going to be like at the Family Festival?
We'll be making sure that the whole event is accessible for a pan-disability audience. We're laying down tracked pathways around the festival to make sure that getting around is a bit easier for wheelchair users, we've got sign language interpreters on stand-by, we'll have quiet spaces for people who need them and whilst there are several permanent Changing Places facilities in the vicinity of our event, we've also hired additional mobile units. We're also giving disability awareness training to all of our volunteers to make sure that everybody feels welcome and supported.
What will the Family Festival highlights be?
I'm sure the highlights will vary from person to person. For me, I'm particularly excited by the things that Barclays are doing in the tech zone (I've been promised 3D printing and a Hack-a-thon). I'm also really looking forward to taking part in some of our inclusive dance and theatre workshops… oh and I'm going to try and eat my own weight in free ice-cream!
For those who can't make it to the event, how can they keep up with what's going on?
If you can't make it to Parallel London this year don't worry, this will be an annual event so you can always join us next year! People can find out all about the goings on this year by visiting our website and following us on social media (Twitter, Facebook, Instagram).
How do you imagine the event will grow in the future?
Three words; bigger, better, bolder. This is our first year and as more people learn about Parallel London and what we are doing, I'm sure that our event will keep getting bigger and better. As it grows, I'd like to see us becoming bolder with our aims too… we're not just here to put on a once a year event… we're here to help create a more inclusive world!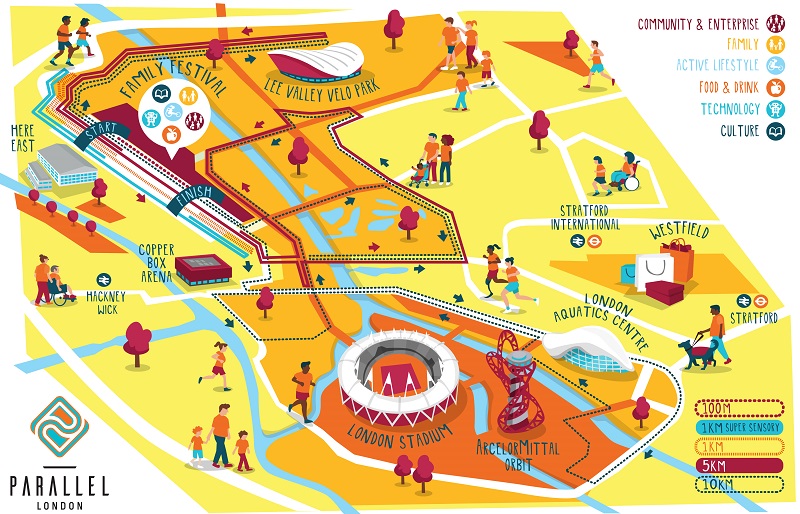 How to win:
While the event is free to attend as a spectator, tickets costing between £16 and £61 are needed to participate in one of the distance activities around the Queen Elizabeth Olympic Park. This week we're giving away free places to Euan's Guide reviewers and their friends and families who'd like to take part!
Simply submit a review to Euan's Guide – the best review each day until September 1st will win tickets to the Parallel London event!
Find out what makes a good review >>
Locations: London