PosAbility Feb/Mar issue is out now!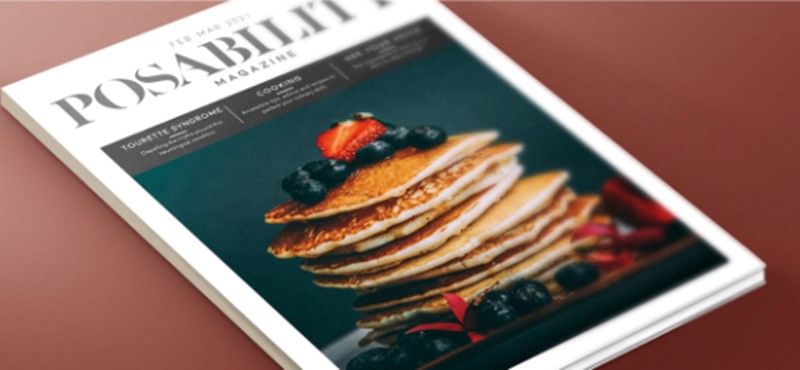 Guest blog from PosAbility Magazine.
The latest issue of your award-winning PosAbility Magazine has landed this month and this issue is all about finding your love of food. During lockdown many people have been taking to the kitchen to get creative and Euan's Guide have shared some great tips and tricks for making cooking as accessible as possible.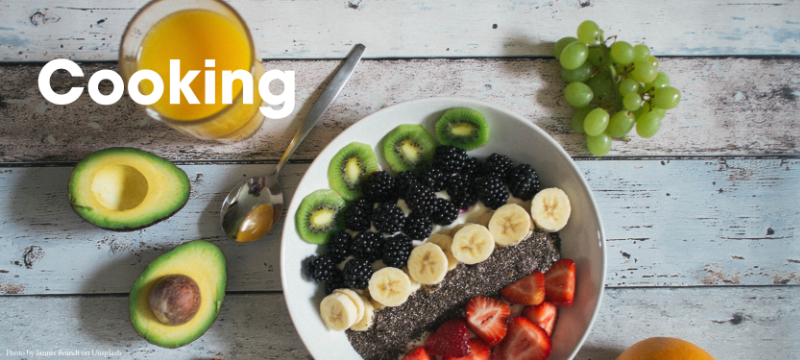 Image of: A bowl with different fruits lined up inside. A cut avocado, a spoon, a glass of orange juice and grapes are pictured around the bowl. "Cooking" is written in the top left hand corner of the image.
With Pancake Day happening on 16 February we bring you some recipes and topping ideas for whipping up a storm with the kids! We also talk to Ian Taverner, creator of Cookfulness, the cookbook that is designed for people living with chronic illness.
Our contributors this issue are tackling the myths around Tourette syndrome, exploring the benefits of sharing your own story to affect change and our columnists share their varied views and experiences too.
We delve into the history of Black American Sign Language, bring you everything you need to know about the COVID-19 vaccine, educate ourselves on Angelman syndrome and we find out more about the new charity for disabled entrepreneurs, The Accessful Foundation.
Some of our regular features include competitions, products, a kids' section, employment advice and news, so hopefully you will find something in our pages that will tempt you to subscribe. The great news is that we are offering you a FREE year's subscription to try out PosAbility! Simply visit posabilitymagazine.co.uk/free-1-year-subscription to claim your free one year subscription and enjoy having PosAbility delivered to your door every issue! Alternatively you can call 0141 465 2960 and quote code 1FREE.