PosAbility Magazine is feeling festive!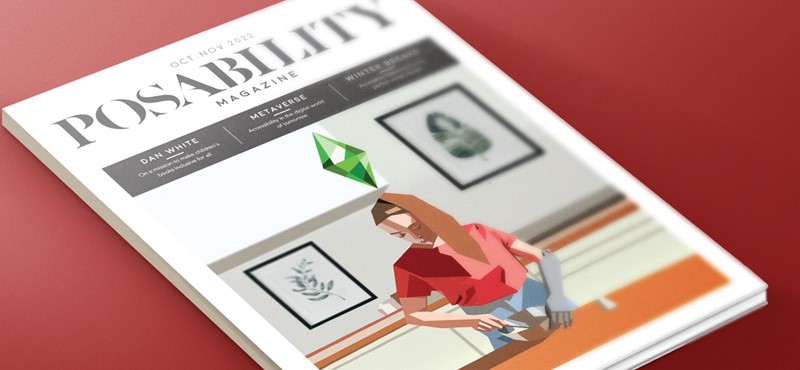 At PosAbility the team is currently getting ready for their Christmas issue and it's making them feel very festive! This year the team wants to focus on the amazing disabled creators out there who are designing and curating unique and on-point clothing, jewellery, homewares, decorations and more.  
If you know any talented disabled creators please get in touch with PosAbility on any of their social media channels: Twitter, Facebook or Instagram.
Every issue of PosAbility is packed with content, from their regular columnists Sam Renke, Mik Scarlet and Dan White tackling important topics and experiences, to nutritional recipes from Ian Taverner – aka Mr Cookfulness – and employment advice from Evenbreak founder Jane Hatton. You will also find a regular instalment from us here at Euan's Guide every issue too!
PosAbility is out every two months and the great news is they are giving Euan's Guide followers 50% off a subscription to PosAbility! You can subscribe for just £7.50 for one year or £12.50 for two years using the code EG50 at the checkout at  PosAbilityMagazine.co.uk/Subscribe.
Don't forget to sign up to their free monthly newsletter at PosAbilityMagazine.co.uk