Reviewer's story: Top tips for wheelchair-users to lead healthy, active lifestyles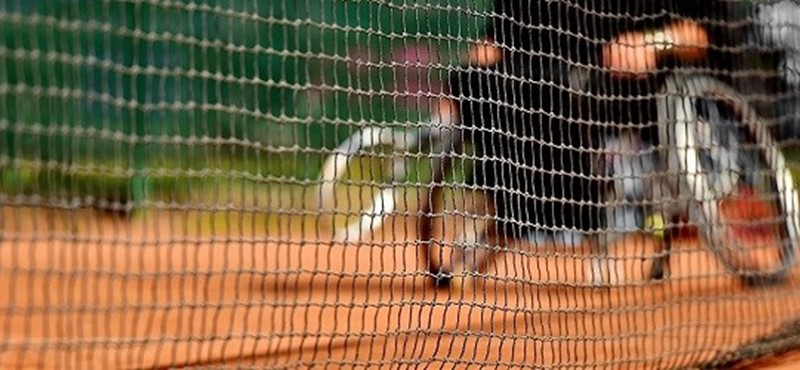 Last month, Euan's Guide reviewer and Director of Mobility Nationwide, Dave Jones, shared his favourite accessible walking trails around England. Now, Dave has put together some ways in which wheelchair-users can lead healthy and active lifestyles with these handy top tips and recommendations great for those living around London:
Regardless of your circumstances, there are always ways that you can continue to lead healthy, active lifestyles and continue to feel confident and comfortable in your own skin. Whether it's cutting out excess sugar from your diet or doing 150 minutes of aerobic exercise a week, there are plenty of ways for you to stay healthy whilst in a wheelchair. However, those of us at Mobility Nationwide understand that finding the right places to achieve your aims can be a little tough, so we've found a few of the best places to start your journey towards a healthier life. 
1. When eating out, look for places that serve incredible food that won't affect the waistline
There are plenty of places around the UK that serve fantastic food that is also great for your body, and Whole Foods Market is just one of those places. With stores and restaurants all around London, this market is one of my favourite places to find a healthy yet delicious meal. Whilst not all stores are wheelchair accessible, the Soho store in London certainly is. The market itself sells not only pre-packaged food and drink, it also sells fresh juices, freshly made sushi and salads made to order. Eating out in places like the Whole Foods Market will help you to maintain a healthy lifestyle, whilst also allowing you to eat out and explore everything that London has to offer.
2. Find a place where you can exercise that supports your needs and assists you in reaching your goals
Walking into a gym, regardless of your physical circumstances, can be extremely daunting. However, studies have shown that doing regular exercise can promote a surge of endorphins, subsequently leaving you feeling happier and more alert. If you can find a gym that is easily accessible and that supports your needs, this can result in a place where you can explore different exercises and fully explore your range of movement.
Whilst you might think that being a wheelchair-user means you can no longer partake in exercise, this is simply not the case. If you're initially slightly nervous about what you can and can't do, ask the internal gym team for assistance, and they will help you to find exercises that suit your body and your needs. If you look for a gym with a large variety of equipment, you will undoubtedly find at least one activity that you can carry out on a regular basis, increasing both your confidence and your fitness levels. Read Dave's review of Virgin Active Health Club in Nottingham >>
3. Source an exercise bike that you can use in the comfort of your own home
If you don't feel comfortable venturing out to a gym, you could always incorporate exercise equipment into your home environment. An adapted exercise bike is a great way for you to become more active without having to find a local gym that suits your needs. Whether you prefer to sit on an exercise bike or use exercise pedals whilst remaining in a wheelchair, these at home fitness solutions allow you to improve your fitness without having to pay membership fees or travelling too far afield to your local gym.
4. Get involved in team sports that accommodate wheelchair users
Just because you rely on the assistance of a wheelchair doesn't mean that you can no longer do team sports — quite the opposite in fact! There are now a number of places where you can go to take part in team sports that have been adapted for wheelchair users, including wheelchair rugby, basketball and wheelchair tennis. These sports are a great way for you to meet new people and have some fun, whilst also increasing your coordination skills and fitness levels.
The Camber Tennis Club in London offers some great facilities for those with more specific needs, including state of the art tennis courts, a specially designed clubhouse that is entirely wheelchair accessible and a car park which can easily accommodate a wheelchair accessible vehicle. This centre is the perfect place for you to meet new people and take part in exercise that is both fun and relaxed.
5. Just being out and about is better than finding yourself stuck indoors
If all of the above sounds a bit daunting and you don't feel comfortable participating in exercise to such a high degree, there are other ways to ensure that you continue to lead a healthy, active lifestyle. Taking just twenty minutes out of your day to explore the surrounding areas is enough to improve your mental health. If a slower paced activity is something that you're more inclined to try, you could also venture outside on a warm day (I think we get a handful of those in the UK) and explore the most beautiful walks that England has to offer. Leading a healthy and active lifestyle doesn't mean you have to go all out and become the next Ellie Simmonds, so if you'd rather slow the pace down and take in the scenery, these walks are a great alternative.
Leading a healthy and active lifestyle is important, but it's also extremely important to enjoy what you're doing and to take part in activities that fill you with joy rather than absolute fear or horror. So go for an option that you enjoy and lead the active lifestyle that excites and interests you.
Read all of Dave's reviews on Euan's Guide and find out more about his business, Mobility Nationwide, here.