Reviewer Story: Castles and the great outdoors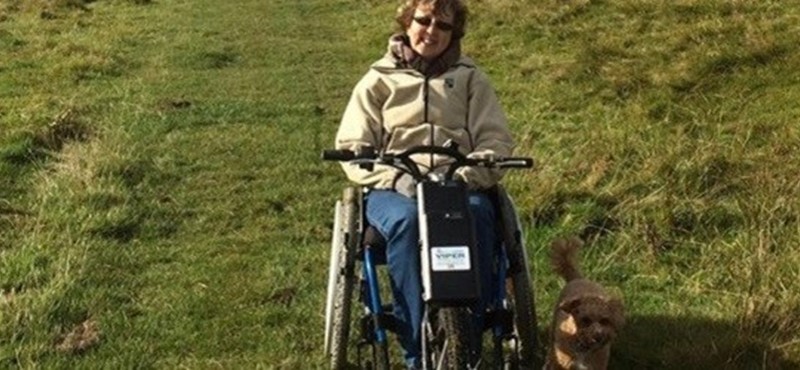 This month we're sharing a story by Sue, author of some of the best outdoor reviews on Euan's Guide! We chatted to Sue about her Euan's Guide journey, and we wanted to ask more about her experiences of access at ancient outdoor sites around the UK.
--
I live in Surrey with my husband and our dog, cat and chickens. Our dog is always with us so my favourite reviews are of places where she is welcome too. Before disability, outdoors activities were a big part of our life - so that's a continuing theme for us, to find outdoor spaces we can still enjoy.
You've now written eighty-three reviews on Euan's Guide! Why did you start reviewing, and what do you enjoy most about it?
Someone sent me a link to something they'd seen on Euan's Guide a few years ago, and I had a lightbulb moment – this was precisely what I needed to remove that fear of unknown when visiting somewhere for the first time. I've been a regular contributor ever since.
Have you ever wanted to visit somewhere because of a review somebody wrote on Euan's Guide?
Sadly, a lot of the time I find no one has done a review of somewhere I want to go. However, we planned a day trip to London last year and wanted to take a river cruise – and it was a pleasant surprise to see reviews existed. I had been nervous about whether it would be possible and if I'd need to make special arrangements. I had been so worried about getting on the boat but all that was taken away and I booked with confidence. That's how Euan's Guide works at its best.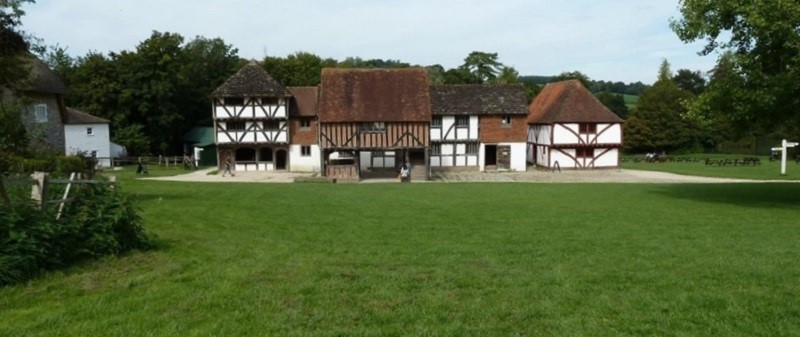 We've noticed that you review many castles and historic sites. What have your observations of disabled access been at ancient sites?
I'm a regular visitor to Northumbria – where there are loads of castles and other lovely outdoor spaces. I'm on a mission to visit as many as I can (as long as dogs are allowed!) and to review them. It's always going to be difficult balancing the needs of visitors and preserving old ruins. Some sites I've visited have really made the effort, and whilst I couldn't give them five stars, they're almost as close as they can be given the structure of the ruin in question.
The best ones have used temporary wooden ramps to bridge different surfaces (so there's no damage to the underlying ruins) and to help visitors negotiate obstacles like remains of walls. Oh, and a good assisted loo is a basic requirement. Critically, helpful and informed staff can make the visit by giving tips on good routes and any difficulties to watch out for.
Where would be your dream place to visit and review?
My favourite locations are outdoor trails – that's what we (and the dog) enjoy best of all. I'd love to be able to get out onto the Welsh hills or Lakeland Fells again if I could just find an accessible route to take me there. Oh, and yes, we would finish the day in a cosy accessible tearoom or pub (my other favourite type of review!).
While you have written many very positive reviews, there are only a handful of 5 star reviews on your profile. What makes a venue 5 star for you?
Heavy doors are the bane of my life – automatic ones are great, but if that's not possible then they should swing open easily. So often great access and lovely loos are spoilt by a carer having to pull open awkward, sometimes double doors. My other bugbear is using assisted loos for storage (usually baby high chairs). So, easy to open doors, level floors, plenty of turning space and clear well-equipped loos are my priorities.
Finally, what would be your advice to first-time reviewers on Euan's Guide?
Don't get too hung up on the number of stars you award. What's important for others to see is a warts-and-all explanation of what's there so they can evaluate if it's for them – information, information, information! Even if a place isn't perfect, someone might decide they can cope with that as long as they're prepared.
Read all of Sue's reviews here and get started on your own review here!