Reviewer's story: 100 reviews!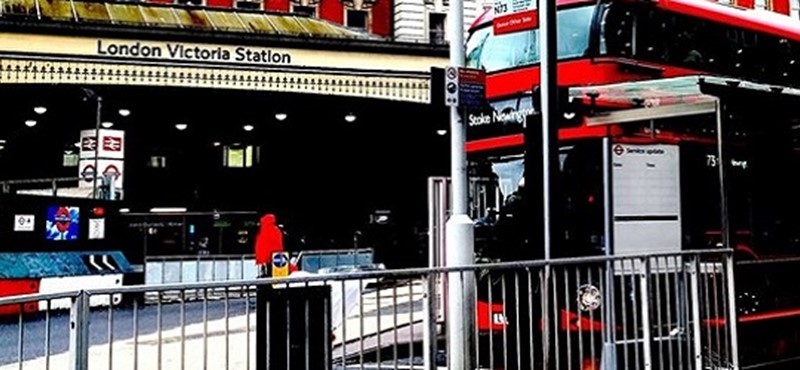 Every review written on Euan's Guide goes a long way toward helping disabled people, their friends and families choose accessible places to visit and explore; but sometimes one review is not enough and a prolific reviewer emerges on Euan's Guide. One such reviewer goes by the name of squirrelpot who now has over one hundred disabled access reviews published on the site! 
Squirrelpot began reviewing soon after he heard of Euan's Guide in 2014 and hasn't looked back. When asked why, squirrelpot told us his reviewing streak started because he wanted to share with people what different places were like from a wheelchair user's perspective, and in doing so encourage people to visit the most accessible places. But it wasn't just about empowering disabled people; squirrelpot also wanted to raise the issue of accessibility with venues he found to be inaccessible, while at the same time congratulating places that demonstrated excellent disabled access features.
For squirrelpot, it's been a mixed bag. With around a quarter of his reviews reaching five stars, we asked what it takes for a venue to reach accessible perfection in his eyes:
'A five-star venue is easy to get into, has usable ramps where necessary, and plenty of space to move around once you're inside. [It] has working, fit-for-purpose, spacious lifts where needed; friendly, helpful staff who understand all about accessibility but are not intrusive or patronising; and doors which are either electrically operated or light enough to open with ease using one hand.'
Not forgetting accessible loos, squirrelpot keeps an eye out for good accessible toilets when reviewing different places; and a five-star loo looks a bit like this:
'A spacious correctly-configured accessible toilet, with a red emergency cord hanging freely all the way to the floor and no bins or other paraphernalia in the wheelchair transfer area next to the toilet.'
Having written such an impressive number of reviews, squirrelpot has unsurprisingly seen a few positive outcomes from feedback he has shared about accessibility. After encountering a problematic toilet door handle at Southwark Cathedral and writing a review, the venue immediately set to work fixing the issue which they had been entirely unaware of. In addition, reviews by squirrelpot have attracted the attention of a chain of cafes in London who have rolled out improvements at various branches across the city. What an outcome!
Of the hundred plus places that squirrelpot has now reviewed on Euan's Guide, he told us his favourite had to be the Royal Observatory in Greenwich:
'The Planetarium in Greenwich is a big favourite, as it is completely accessible and does fantastic stars-at-night shows.'
Of course squirrelpot doesn't just write reviews, he reads them too! He told us that one review in particular inspired him to visit a new cafe:
'The review of the Djanogly Café at Tate Britain gave me the confidence to go along and have a coffee and cake there, knowing that I wouldn't have any problems with accessibility.'
From a hundredth-time reviewer to those new to Euan's Guide, here's the advice squirrelpot would give to those writing their first review:
'I would focus on staff: how helpful are they? How much do they seem to regard assistance as just part of their normal job? Are they quick to respond when they see you need assistance? Do they store ramps in a place where they can be quickly retrieved for use? Are they friendly without being patronising, helpful without being overbearing?
Another important thing for wheelchair users, often overlooked, is the height and layout of tables. Can you use a table comfortably while seated in your wheelchair?'
We can't help but agree, squirrelpot! A big thank you from the Euan's Guide team and we look forward to your next review!
Want to start your reviewing streak? Write a review now!