Rio Paralympics Closing Ceremony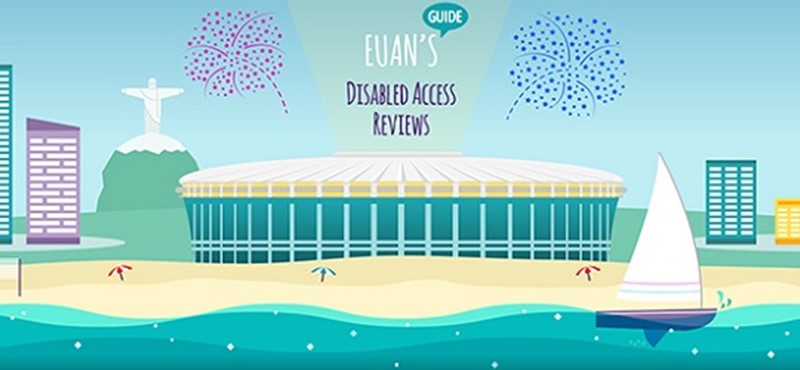 Sadly, the 2016 Rio Paralympics has ended but not without a stunning closing ceremony. Inspiration can be taken from the past 12 days of exciting sport's events as we look forward to the next Paralympics. We definitely have enjoyed all of the different sports and events that have been taking place and learning more about the teams and athletes. 
The ceremony highlighted the passing of the torch to the next highly anticipated Paralympics in Tokyo as well as the more sombre passing of the Iranian cyclist Bahman Golbarnezhad. A mixture of fireworks and show-stopping performances of Brazil's talented musicians and dancers entertained the audience. The winner of a Latin Grammy Vanessa Da Mata of Brazil gave a beautiful singing performance that made the audience sway in unison. Ivete Sangalo, the popular Brazilian singer whom has 15 million Twitter followers, gave a medley of her well-loved hits. Dancers and musicians showed their many talents by doing head-stand dance routines, playing electric guitars with their feet and 'Britain's Got Talent' singer Calum Scott got into the act with a beautiful rendition of 'Diamonds' to give the memory of Golbarnezhad a fitting send-off. 
Japan made their presence known to the world and invited us to the next Paralympic games in 2020. Various performances gave a small taster of what Japan has to offer. Their 'chain of positivity' dance routine was a great message to highlight what the Paralympic games and athletes should show. Professional dancer Koichi Amae put on a graceful performance to highlight Japan's artistic and cultural background through his interpretive dance routine.    
--
We look forward to the next Paralympic games in Tokyo where their cutting-edge technology, outrageous fashion and out-of-the-ordinary drama performances will somehow be thrown into proceedings and make it a more spectacular event in 2020!