Robert Softley Gale: On technology, creative audio description and the Fringe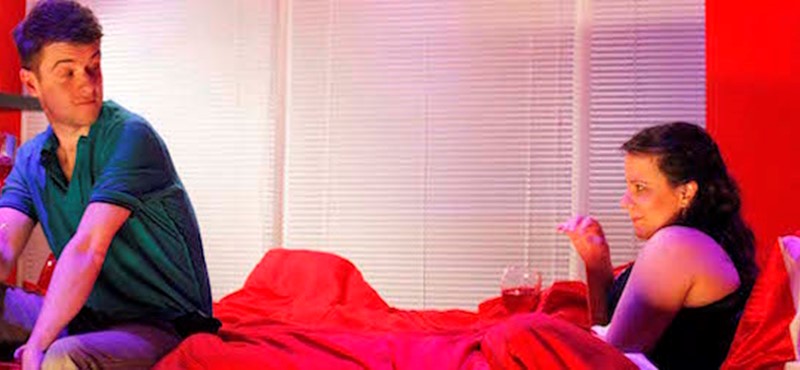 Fringe Feature: Drama
This week we caught up with artistic director, Robert Softley Gale, after a showing of Wendy Hoose by Johnny McKnight at the Edinburgh Festival Fringe. Robert is a long-standing figure in the Scottish arts scene and has worked in many diverse roles including as an actor, writer and an activist for disability rights. We spoke to Robert about audience access to the arts and his latest creative involvement with Wendy Hoose.
What is a typical day like in the life of an artistic director?
Much duller than you would imagine - a lot of what I do is emailing folk, meeting with folk, paying folk! The artistic side of things is great but you need to do so much before you can get to that.
Being interested in computers, do you think there is much potential for technology to improve access and inclusion in the arts?
I hope so - but I think we need to be careful. I love tech and use it as much as possible, but ultimately art - from my perspective especially in performing - is about the performer and the audience connecting. Technology can often get in the way of that - unless it's used well. So my short answer is that the potential for tech to improve access to the arts is huge and very exciting, but we need to keep it about the art. Good art and good access are about easy connections between people - that's where I focus.
In Wendy Hoose, audio description is used very creatively as it becomes part of the show. How creative can you be with different access formats in performance arts?
My job becomes more interesting when I can be as creative as possible. There always needs to be a balance between how creative you are being and still providing as much 'access' as possible. The audio describer in Wendy Hoose - for example -  has a lot of funny lines but also fills the role of providing a description of key visual elements of the show. If she were purely there as a comedic device then I would've failed.
In Edinburgh, what is the best thing you have seen the Fringe do so far to improve access and inclusion for performers and also for audiences?
Before this particular fringe I would say the best thing has been to include a 'wheelchair access' tick box on the main edfringe.com search panel - putting this front and centre is so important.
Finally, can you share with us some of your favourite accessible venues to visit across the city or beyond?
The Traverse Theatre - you can book tickets online then email the box office to request the wheelchair space and a free PA ticket. Most venues, to be fair, will do whatever they can to make things as accessible as possible - but they need to shout about it more to make disabled customers feel welcome.
Wendy Hoose by Johnny McKnight is showing at the Edinburgh Festival Fringe from August 17th-30th in The Assembly Rooms (Venue 20).