Scottish Parliament Debate on Accessible Tourism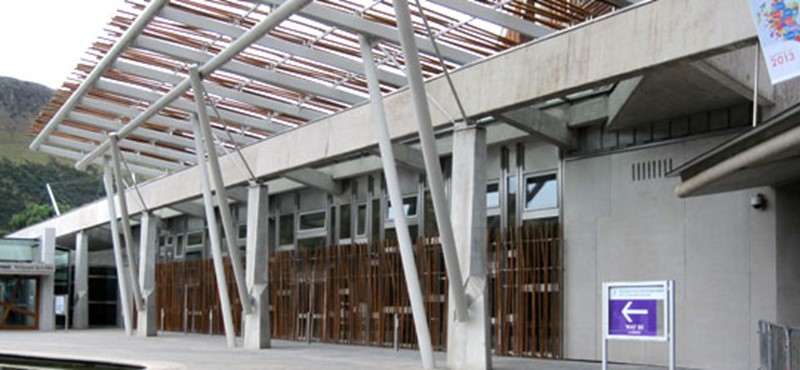 The Scottish Parliament debated the issue of Accessible Tourism in Scotland and internationally last month. Fergus Ewing, the Minister for Energy, Enterprise and Tourism, introduced a motion to recognise the value accessible tourism adds to the economy and the benefit of enabling disabled people to enjoy holidays away from home. Euan's Guide went along to hear the debate. We were delighted to find that BSL interpreters and live captioning were available during the debate. It was heartening to hear how many MSPs spoke passionately about accessibility and that Euan's Guide was highlighted as an example of good practice within the industry by a number of MSPs. Here are some hightlights from the debate...
Jenny Marra MSP
Euan MacDonald is a man with motor neurone disease who set up a popular disability access review website called Euan's Guide when he became wheelchair-bound as a result of MND...For Euan, accessible tourism means eliminating the element of the unknown—as the minister said—allowing him to enjoy sporting and music venues without fear of being turned away or being unable to enter.
We need to take that and ensure that businesses and services become even more accessible to visitors. We need to support groups such as PAMIS and Euan's Guide, which are just two excellent examples of the many groups and people out there who are campaigning for more accessible facilities and a boost in tourism.
Liam McArthur MSP
Raising public awareness and improving the information that is available are critical to removing many of the physical, mental and other barriers that continue to exist. It is a simple question of fairness and equity, but by reinforcing the message about the economic benefits we improve the chances of improvements being made more quickly.
Chic Brodie MSP
I applaud Euan MacDonald, a local person who, like Professor Hawking, suffers from MND and who has developed Euan's Guide, which is a disabled access review website and app that provides credible information on tourism sites that he and others with disabilities have compiled.
Murdo Fraser MSP
I note that the Scottish Parliament has a good track record on leading from the front, and that Euan's Guide, which collates reports and scores from disabled people on the accessibility of tourist attractions and other sites, gives the Parliament a score of five out of five.
Graeme Dey MSP
Expenditure by tourists with disabilities in Scotland totalled almost £400 million last year. In financial terms, that makes it an important contributor to the tourism sector and indeed the wider economy. However, I think that we would all agree that this is not a subject to be considered largely in terms of pounds and pence. Regardless of the financial value of accessible tourism, it is, as the minister indicated, incumbent on all of us to render, or at least to try to render, Scotland as accessible as possible not only to visitors to our country but, just as important, to our own people who are seeking to explore what Scotland has to offer, because it is the right thing to do.
Jamie Hepburn MSP
We have a chance to ensure that Scotland is prepared to benefit from accessible tourism, but there is some way to go. We know that 70 per cent of disabled people are able to travel but do not do so, because of a lack of accessible accommodation and basic facilities.
Margaret McCulloch MSP
The European Commission study by the University of Surrey found that the tourism sector across Europe is losing up to €142 billion every year because too many attractions, venues and transport connections are not accessible enough for those with special access needs. If they were accessible, tourism in the Europe could support an extra 3.4 million jobs.
Nigel Don MSP
Tourism is, as the minister has pointed out, a national opportunity, but I agree with him that it is also a social responsibility that we have to meet. There is absolutely no conceivable reason why those in our society who are disadvantaged should not be able to travel around and enjoy simply being out and about—never mind being able to enjoy the holidays that we have. If the facilities are not there, we must ensure that they are.
Some people might regard the provision of infrastructure for accessible tourism as a challenge. They should not do so; accessible tourism is a massive opportunity for Scotland and already contributes almost £400 million to the Scottish economy, as members said. Worldwide, between 600 million and 900 million people have an impairment, and in Europe 70 per cent of the 124 million people who have a disability are physically and financially able to travel and often do so accompanied by friends and family. The estimated purchasing power of people with disabilities in the UK is £80 billion a year.
You can read the full report of the debate on the Parliament's website. 
Locations: Edinburgh