September Review Roundup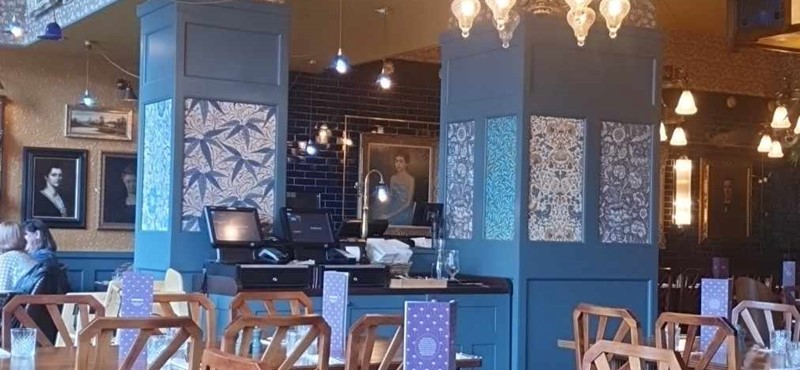 Welcome to the September Review Roundup! We have places to visit across the UK, places to eat with family and friends, and places to stay if you fancy a short break away. We couldn't do what we do without our fantastic reviewers and all the hard work that you put in to sharing your experiences, so thank you to every single one of you!
Places to visit
Our first review this month looks at Stansted Park. The review was written by Sunny who went for a visit with family and friends. The review gives Stansted Park five stars and describes what there is available to do there. 'Great place to visit if you use a wheelchair. There's a garden centre with café & accessible loo. Farm shop & tea room, also accessible. House & chapel also ok for wheelchair. Staff were brilliant'. This sounds like a great family day out with something for everyone.
If you're interested in the history of older buildings, then another really interesting review came from Finberrys. She visited Belsay Hall Castle and gardens with family. The venue is owned by English heritage. They were pleasantly surprised about how accessible the castle and grounds were, telling us: 'We went not really knowing how accessible it would be. It was actually excellent!' Read the review to find out more about Belsay Hall Castle.
Another great review came from Tina Hodgkinson, who recently visited The Borders Textile Towerhouse in the Scottish Borders. Tina paid a visit to the museum as some of her relatives used to work in the textiles industry in Scotland. She gave the museum a five star review and comments on how accessible the museum is. Tina said: 'The archway to the left of the entrance leads through to a car park and a rear, step free entrance to the museum. There is a bell for access.' This sounds like a really interesting day out for anyone who is interested in finding out more about Scottish history and art and design.
New reviewer Zola2010 sent us a really positive review of their experience of the Revive MS Support Centre in Glasgow. 'It is a wonderful place - without it, I don't know how we would have come through these years. There is everything and everyone possible to support anyone with MS'. This sounds like a great centre which has lots of resources to support people living with Multiple Sclerosis (MS), and we're delighted to be attending an event there on Thursday 5 October. Find out more about the event.
Places to eat
The first restaurant recommendation comes from a new reviewer JaneAndrews who visited Il Micheal Angello Weston. Jane commented on how accessible the restaurant was, and the variety of food options that they have available for different dietary requirements. 'This is a fabulous Italian restaurant, that can accommodate people in wheelchairs, power chairs and mobility scooters. The food is amazing too, catering for gluten free, vegetarian and vegan.' Sounds like it has tasty treat for all the family! Well worth a visit.
Another fantastic food review comes from burtoni who recently visited Ka Pao which is situated in the Saint James Quarter in Edinburgh. burtoni commented on the accessibility once inside the restaurant, writing: 'Once inside there was plenty of room. The tables are chunky enough to lean on, and there was plenty of room between tables to park my scooter.' She also commented on the variety of food that was available for people with different dietary requirements. 'There are lots of veggie/vegan dishes, clearly marked on the menu - as were allergens.I can't wait to go back to try the dishes that I missed on this visit.'
Angela Topping highly recommends The Cosy Club in Chester for either a special occasion, or simply for a meal with family or friends. Angela gave this restaurant a five star review and commented that she and her family have been to the restaurant before. 'We have been twice now and will definitely return. Great for that special occasion, or just a quiet meal with friends.'
Review of the month - September
This month the review of the month goes to Zola2010, who is a new reviewer. They share their experiences of visiting the Revive MS Support centre in Glasgow. They give details of the services that are available to support people living with MS in all aspects of their life. It is always really helpful to hear what support services are out there to support disabled people to live their daily lives, and we're delighted to be hosting an event with them in October. This is why we encourage people to share their experiences here on Euan's Guide, so other people can find great accessible places to go and other amazing support networks We look forward to hearing more about what you enjoy doing in future reviews.
We have had a fantastic selection of reviews this month from new and existing reviewers. Just one review can encourage someone to try somewhere new for the first time. We couldn't share this information as widely as we do without the help of our amazing volunteers - thank you to everyone who has taken the time to submit a review, and a big welcome to everyone who has visited Euan's Guide for the first time.
We hope that you find the work that we do useful, and if you have any questions about how you can get involved with our work then please do get in touch either by email at hello@euansguide.com or by telephone on 01315105106.