Sochi 2014 Winter Paralympics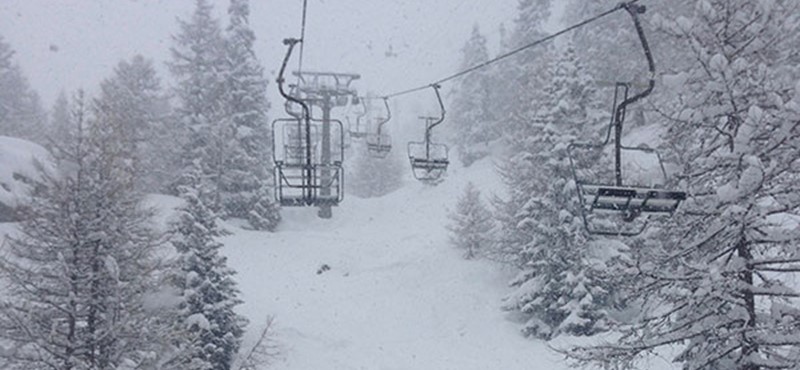 In our latest blog we're looking at the upcoming Paralympics - with the Opening Ceremony mere hours away we take a quick peek at what's happening over in Russia in the Caucasus Mountains in the upcoming days…
First - a bit of history… The first Winter Paralympics were held in Ornskoldsvik, Sweden in 1976. Back then there were a total of 200 athletes from 16 different countries taking part in Alpine Skiing (Giant Slalom and Slalom) and Cross Country skiing. Fast forward a few years and the 11th Winter Paralympics are being held in Sochi, Russia, will feature around 700 competitors from 47 nations taking part in Alpine Skiing (including Snowboarding), Biathlon, Cross Country Skiing, Ice Sledge Hockey and Wheelchair Curling.

Alpine Skiing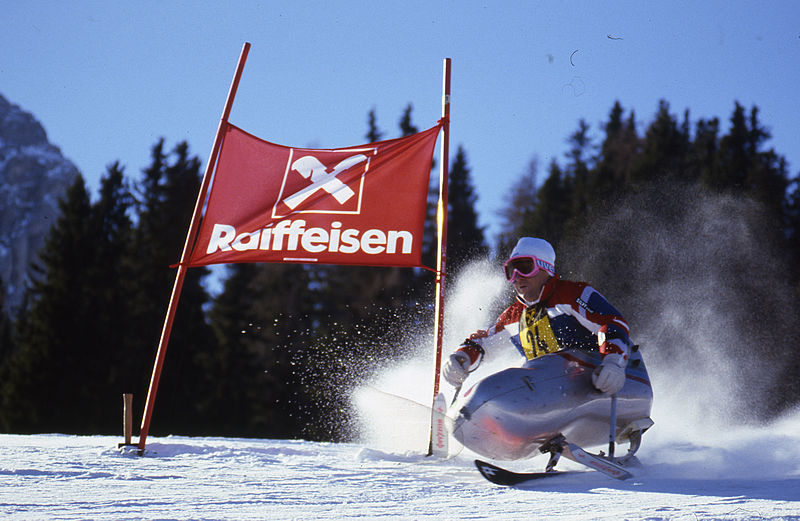 Expect all the thrills & spills of Downhill, Super G, Giant Slalom, Slalom and Super Combined with athletes competing in standing, sit-ski and visually impaired races. All these races involve skiing between 'gates' (which are in fact semi-rigid plastic poles of alternating colours) with the fastest skier - who has skied through all the gates - the victor. 
Slalom is the shortest course and the gates are spaced much closer together than in Giant Slalom, Super-G and Downhill. A course has 55 to 75 gates for men and 40 to 60 gates for women and features around 140m - 200m of vertical drop.

In Giant Slalom (also known as 'GS'), the number of gates in this event is 56–70 for men and 46–58 for women. The GS and the Slalom are referred to as the 'technical' disciplines.

Super-G is the first of the 'speed' discipline and involves skiing through a minimum of 30 gates. The gates on the course are all  which are all positioned to enforce a change of direction.

Downhill is usually thought of as the most spectacular of the skiing disciplines - it is both the fastest and features the biggest vertical drop which can be up to 800m.

Snowboarding is also included for the first time at the Sochi Paralympics. Snowboard Cross is an exhilarating event where racers hurtle down a manmade course complete with banked turns, rollers and jumps. Each athlete has three runs with their best two counting towards their final score.
Classification:

Visually impaired athletes use exactly the same skis as non-disabled athletes but they have a guide who skis ahead of them down the course providing feedback and instructions.

Standing athletes use the same equipment as non-disabled athletes but might use one or two skis and might use 'outriggers' (think of a crutch with a mini ski on the end) instead of traditional poles.
 
Sitting athletes use a 'sit-ski', which is a moulded plastic seat on top of a metal frame with either one ski (mono ski) or two skis (dual ski) underneath it. There is usually a suspension system between the seat and the ski and athletes use two outriggers.

Who to watch:
Great Britain have never won a gold medal in the Winter Paralympics and are hoping to change that with visually impaired skier Kelly Gallagher and her guide Charlotte Evans. Double amputee Mick Brennan reperesents another chance for Great Britain to win a gold medal this year. 
Check out France's Patrice Baraterro and the US's Mike Shea - both tipped for success in the Snowboard Cross - the first time that this event has been included in the Winter Paralympics.
Where it takes place:
The Alpine Skiing events are taking place at Rosa Khutor Alpine Centre which can hold 7,500 spectators.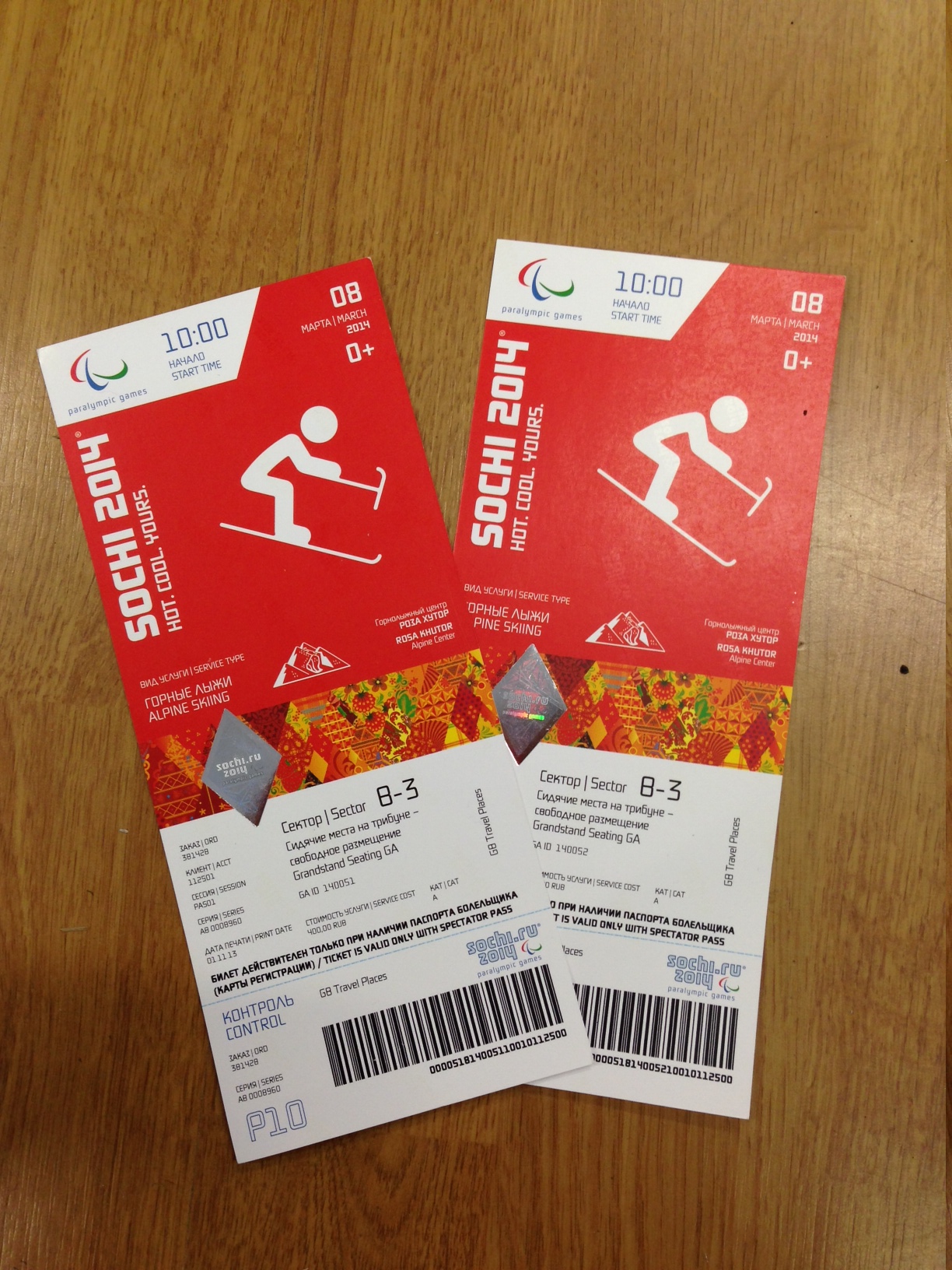 Biathlon

Combine Cross Country skiing with shooting and you get Biathlon. Cross country skiing is one of the most demanding sports in the world when it comes to stamina - and to be a good biathlete you must combine stamina with accuracy.

Biathlons are either short, middle or long distance (from 6km to 15km) and athletes complete laps of a 2km or 2.5km course with rounds of shooting. For each shooting round, a biathlete must shoot five times at a target 10m away. Shooting is just as important as the cross-country skiing element - there are penalties (extra distance for short and middle distance races & time for the long distance race) for each missed shot. 

Both the biathlon and the cross country events use a 'factoring' system which allows athletes with different levels of impairment to race against each other within their classification.

Classification:
Visually Impaired
Visually impaired athletes ski with a sighted guide and use electronic rifles that they aim using acoustic signals through a headset. The targets are bigger and they use an electronic rifle rather than an air rifle.

Sitting and Standing
Sitting and standing athletes use air rifles and shoot at mechanical targets. Biathletes can use a 'sit-ski' which is a variation of the alpine sit ski. 

Who to watch:

The Russian hosts have been performing brilliantly in this season's Nordic World Cup so are the obvious favourites. Vancouver bronze medallist Andy Soule will hope to replicate his success when he won the USA's first ever medal in either Olympic / Paralympic biathlon events. 

Where it takes place:
The biathlon events are taking place at the Laura Biathlon and Ski Complex.  

Cross Country

Think Biathlon but without the guns and the shooting! Cross country skiing has been included since the first Winter Paralympics in 1976. Races vary in length from 1km to 20km and there are both individual events and team relays.
Many cross country athletes compete in both cross country and biathlon and the schedule in Sochi is deliberately set up to allow this.

As per non-disabled cross country, there are two different styles of skiing - classical where the skis are parallel or free in which skiers use a 'skating' technique.

Classification:

Visually impaired athletes compete with a guide. Athletes with a mobility impairment compete either standing using one or two skis, or using a sit-ski and outriggers.

Who to watch:
The cross country favourites are mainly Russian and Ukrainian skiers. There are two London 2012 gold medallists, USA's Tatyana McFadden and Andrew Eskau who are competing in the cross country.

Where it takes place:
The cross country events are also taking place at the Laura Biathlon and Ski Complex.  

Ice Sledge Hockey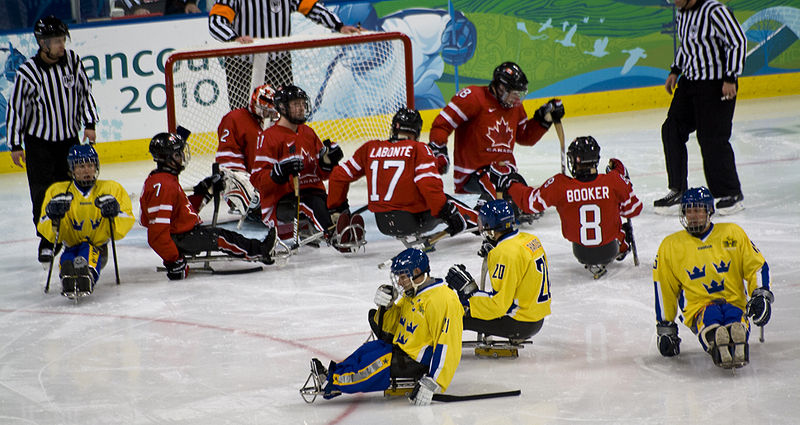 If wheelchair rugby deserves its title as 'murderball', the ice sledge hockey definitely deserves its title as 'murderball on ice'! Ice hockey is one of the fastest sports on the planet and ice sledge hockey retains all the excitement and adds a fair amount of its own. The game is essentially the same but instead of using skates, players use sledges to navigate around the ice. The other big difference is that players use two sticks, one with a spiked end and one with a blade on the end, as well as shooting the puck, these sticks help move the sledges over the ice. Sin bins, fouls, penalties are all the same, teams are still made up of 15 players and matches feature three 'periods' of 15 minutes each.

There are eight countries going for gold in Sochi. Matches are organised in two 'pools' with the top two teams from each progressing through to the semi-finals and the winners then progressing to the final.

Who to watch:
Canada and the USA are tipped as favourites with the USA team keen to retain their Vancouver gold. Norway will also be keen to take home a medal to continue their streak - they have always won a medal since ice sledge hockey was introduced into the Parallympics in Lillehammer 1994.

Where it takes place:
The ice sledge hockey matches are taking place at the Shayba Arena. This is a purpose built venue that can take 7,000 spectators. Shayba means puck in Russian.

Wheelchair Curling

From 'murderball on ice' to 'chess on ice'… Wheelchair curling is a relatively new Paralympic sport, having made its debut in Turin in 2006. 

The object and the mechanics of the game remain the same - athletes aim to slide stones across the ice and aim to stop as near as possible to the centre of a target, named the 'house'.

Probably the biggest difference with wheelchair curling is that there is no sweeping - which means that a stone has to be released with the utmost precision as there can be no further adjustment. In addition when an athlete delivers a stone their teammate 'anchors' them by means of a buddy system to stabilise them. Stones can be delivered by the use of an extender cue if necessary.

There are 10 teams taking part in Sochi in a round robin tournament. Each team will play nine matches in a five day period with the top four teams advancing to the semi-finals.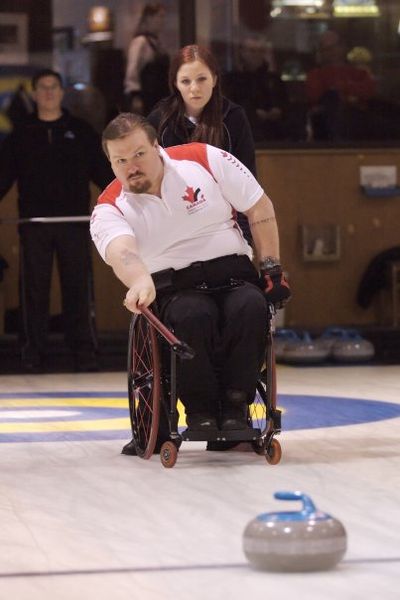 Who to watch:
The British Wheelchair curlers are keen to emulate the success of their Olympic counterparts but the Canadians are aiming for 'third time lucky' after their Turin and Vancouver victories.

Where it takes place:
The Ice Cube Curling Centre. 

Over the next few days, we're hoping to have some exclusive content direct from Sochi - stay tuned!
More information… 

http://www.sochi2014.com/en

Check out the official 2014 Winter Paralympics website. Head there for the schedule of events and the official Sochi 2014 apps.

http://paralympics.channel4.com/

If you're in the UK head to the brilliant C4 Paralympics website. They're got some fantastic videos which will really bring the games to life such as athlete video diaries, features on technology and equipment the athletes are using and much much more!
Photo credits - 1) Euan's Guide 2) Australian Paralympic Committee 3) Brandon O'Conno 4) Euan's Guide 5) Arowyndaw