Superhero Series is launched!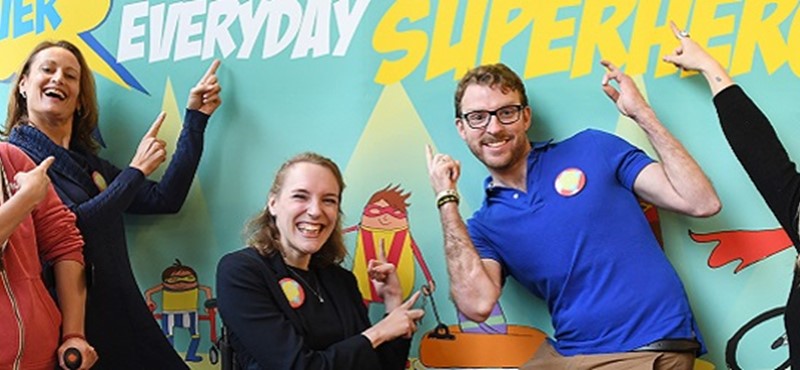 Team up, grab a sidekick or fly solo at the UK's only mass-participation disability sports series! Superhero Series was officially launched by Paralympian Sophia Warner and celebrity Team Captains in Paddington yesterday morning. Now, Team Captains are looking for 'everyday superheroes' to join their teams for the Celebrity Superhero Tri in August next year!
Building on the success of the Rio 2016 Paralympic Games, the newly launched Superhero Series wants to get more disabled people participating in sport at all levels by taking away the rules and regulations that are so often imposed by mass-participation events.
Team Captains are now on the search for their relay team to join them in the Celebrity Superhero Tri! If you'd like to take part, head to www.superheroseries.co.uk and say why you should be picked for a Celebrity Superhero's team. This is also where you get to choose which stage of the triathlon you'd like to participate in (150m swim, 3k bike, 1k push/run).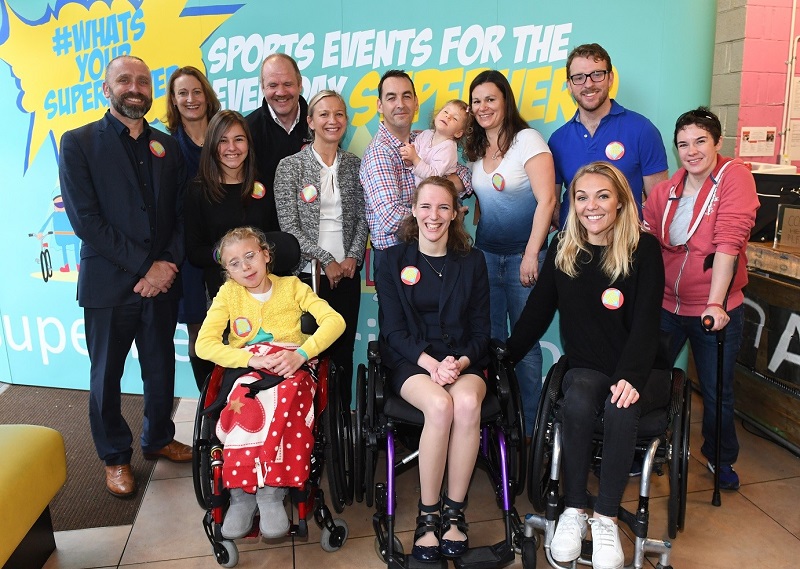 Photo: Team Captains, Young Ambassadors and Hosts of Superhero Series.
'Big, bold and gusty, Superhero Series gives total beginners through to elite athletes the chance to find their inner superpower and achieve an inspirational goal. The debut event is on 19 August 2017 at Dorney Lake, Windsor.'
'I cannot wait for people to share their superpower and get involved in the Superhero Series. I am really looking forward to reading all the stories and being part of a team of everyday superheroes.' - Team Captain Sophie Christiansen.
Follow Superhero Series on Twitter and head to www.superheroseries.co.uk to find out more.
Don't forget, capes optional.