Take a look inside our Venue Welcome Packs!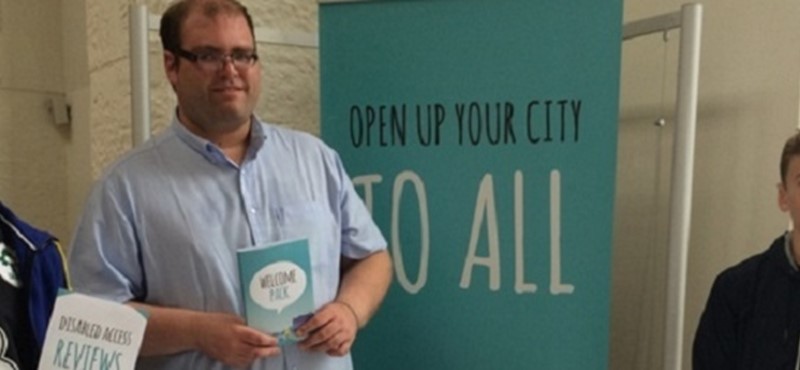 This week our volunteers have been hard at work putting together our Venue Welcome Packs for places listed on Euan's Guide! The packs are full of useful items to help venues spread the word about their disabled access listing. Here's a behind the scenes sneak peek at what's inside the new Welcome Packs!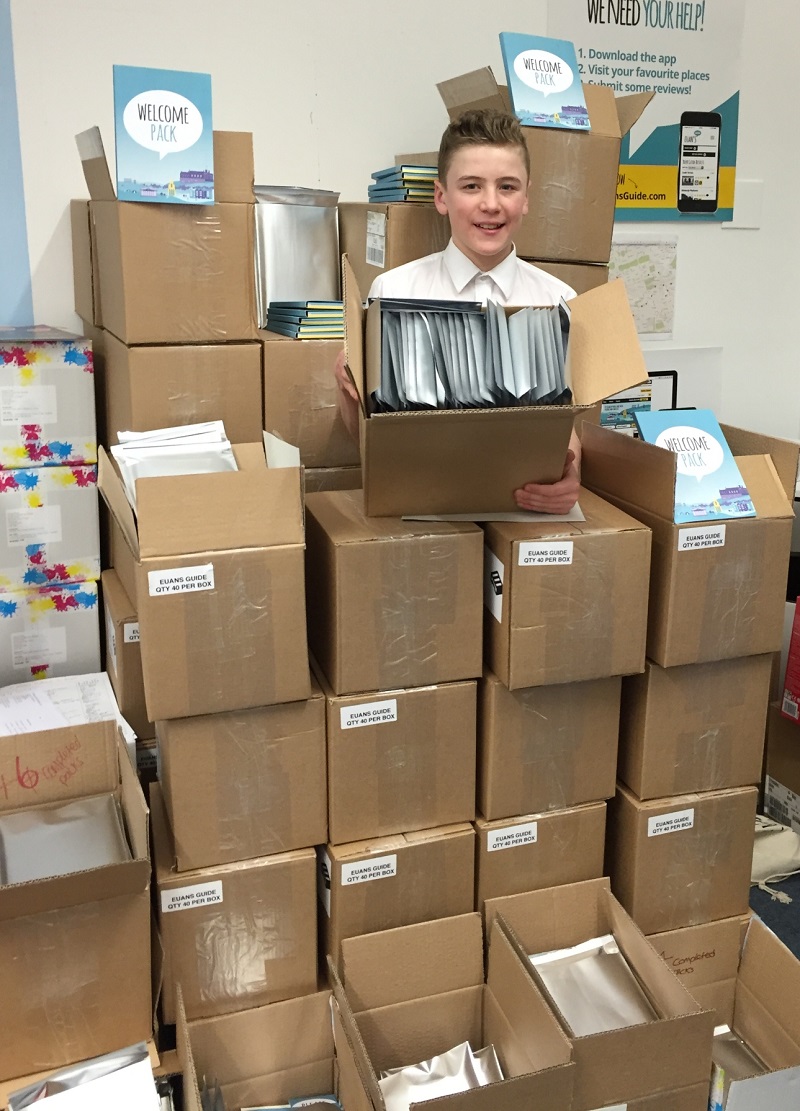 It all started when this impressive stack of boxes arrived at Euan's Guide HQ and we enlisted the help of Lewis, our Duke of Edinburgh Award volunteer. He began packing the first Welcome Packs which we distributed to hotels, self-catering accommodation and guest houses who had listed on Euan's Guide. Before long, we called in reinforcements and Louis, Rory and Suzanne joined the packing team! There were far fewer boxes in sight this time…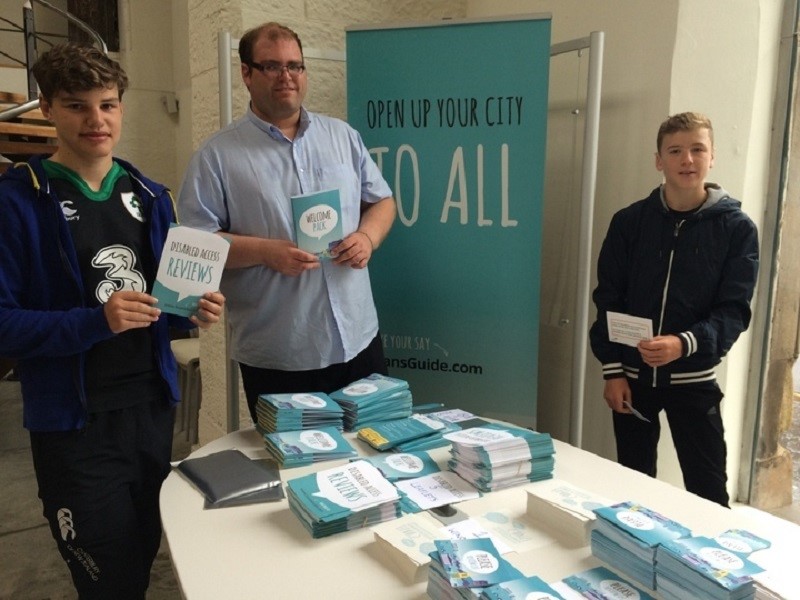 Now, the Welcome Packs are available to anybody who wants to help spread the word about disabled access reviews! You can order one on the Euan's Guide website here.
So what's inside?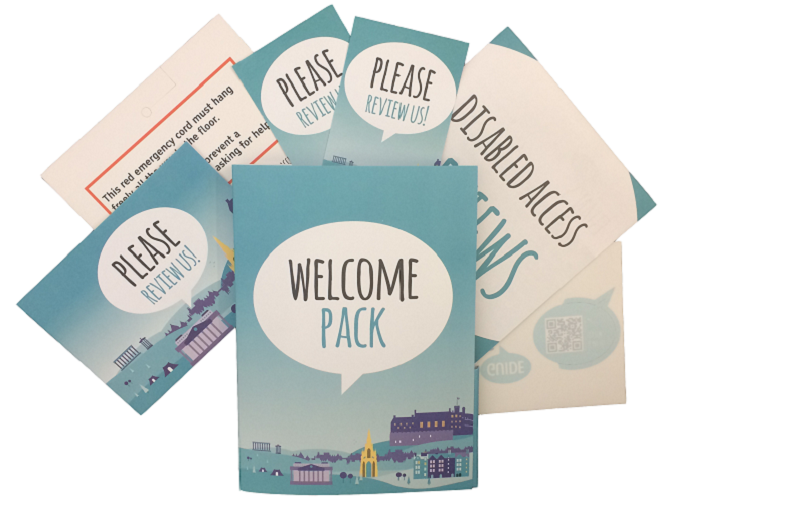 1. Disabled Access Review Leaflets
Some people prefer to handwrite reviews, and others might want to record their thoughts straight away but aren't beside a computer. That's why we have these leaflets with a printed review form that can be posted or emailed back to us! Hand these out to visitors who'd like to review your venue.
2. 'Review Us' Postcards
Perfect for leaving in a guest handbook or as something a bit different at your reception or box office! Euan's Guide postcards have all of our contact details and show people how to review a venue.
3. Small 'Review Us' Cards
These look great when handed out at restaurant tables with the bill, or beside shop counters! Small enough to carry in a pocket, these cards are also handy if you want to tell friends or people you meet about Euan's Guide.
4. Euan's Guide Window Sticker
Let the world know you're ready to be reviewed on Euan's Guide! The window sticker looks great on front doors and is instantly recognisable by Euan's Guide reviewers. You'll be getting reviews in no time!
5. Red Cord Card
Our most popular item, Red Cord Cards help to make accessible loos safer. They can be easily attached to emergency red cords and highlight the importance of leaving these untied and hanging all the way to the floor.
You can order all of these things individually or as a pack! Find out more here >>
P.S. Euan's Guide is a charity. If you like this pack and are able to make a £5 donation towards it that would be wonderful!