Thanking our volunteers on UK Charity Week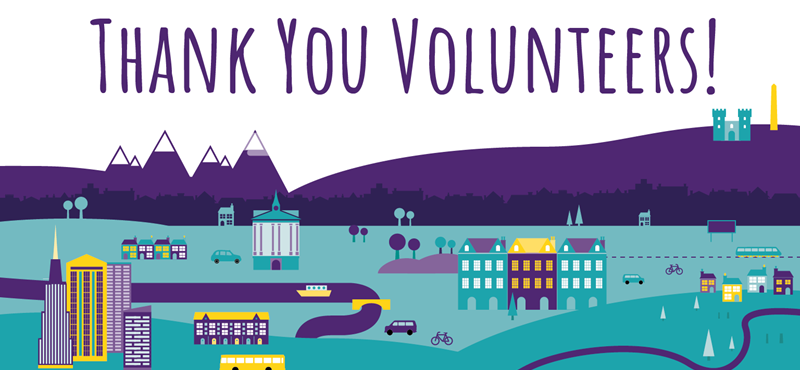 It's UK Charity Week from 6th to 10th December and there's a daily theme, each with the perfect opportunity to say thank you and celebrate the achievements of everyone involved at Euan's Guide.
Today, on Thursday 9th December, it's Volunteers' Day. We would like to thank all the great Euan's Guide volunteers – from helping us make accessible toilets safer through our Red Cord Cards to reviewing the disabled access of places across the UK and beyond!
Thank you for sharing your experiences of disabled access
While we remain in an unsettled time, our reviewers and our Ambassadors have continued to help Euan's Guide grow by sharing their own experiences of disabled access and spreading the word on social media. It has been great to see people get out and about in the post-lockdown world and have disabled access reviews return in their dozens. We love seeing pictures too!
Thank you for helping us make tens of thousands of accessible toilets safer
Our inboxes have been filled with pictures of Red Cord Cards hanging on red emergency cords and we couldn't have done it without all our volunteers – you have helped us distribute over 100,000 Red Cord Cards!
Thank you for trusting us to voice your experiences
Our Voices of Covid series of blogs featured people sharing their thoughts on the issues that have been affecting them during the last 18 months. Our volunteers spoke about their experiences of getting vaccines, returning to see live music again, using public transport in the post-lockdown world and more.
Read all the Voices of Covid blogs.

Photo of: Euan's Guide Ambassadors with their Red Cord Cards.
Thank you for being an Ambassador!

Euan's Guide Ambassadors are a small yet mighty group of volunteers. They are 'super reviewers' and so much more! Dotted across the UK, they have a varied role which depends on individual interests and, among other things, might be seen representing us at events, 'buddying' potential reviewers or testing out new functionality on Euan's Guide! Among them are travel writers, bloggers, students, sports players and more! Check out all our Ambassadors.
Ambassadors have stayed connected virtually and shared their tips and experiences with one another, while keeping spirits high!
All our Ambassadors are keen to share their experiences of disabled access, making it easier for disabled people to find great places to go. In essence, we are all working to make the world a more accessible place, one review at a time!
Thank you to all our volunteers. We couldn't do it without you!
P.S. We are a small charity! As it's UK Charity Week, it would be great if you could donate to Euan's Guide. This helps us support our volunteers, publish disabled access reviews, distribute Red Cord Cards and more!