Thanks for your support!
Thank you to all our team, Ambassadors and supporters for getting involved in our 2.6 Challenges and raising money for Euan's Guide. Together we've raised over £1,800! Read on to find out all of the challenges the Euan's Guide team completed.
What's been happening?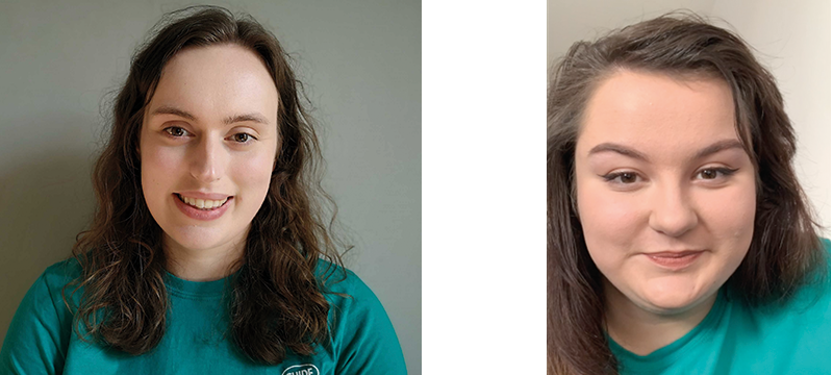 Image of Abby (left) and Kayleigh (right)
Our Communications team took part in language-based challenges. Abby made a video in which she shared the greetings in 26 different languages that she learnt. Kayleigh also made a video where she shows how to fingerspell the 26 letters of the alphabet in British Sign Language, and some bonus phrases linked to Euan's Guide!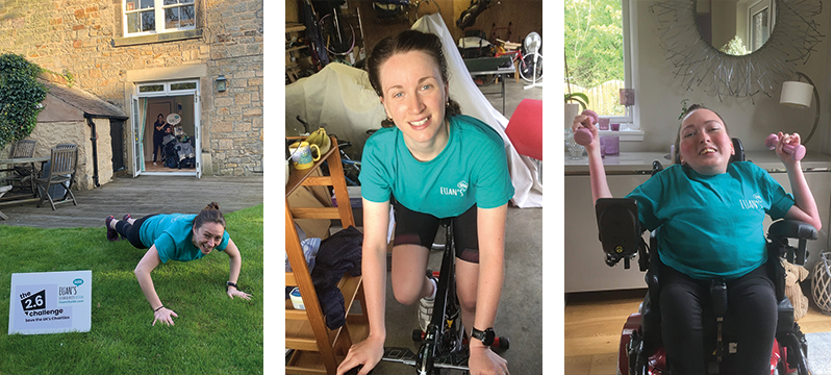 Image of Antonia (left), Laura (centre) and Claire (right)
Quite a few participants decided to set themselves fitness and endurance challenges. Antonia underwent a gruelling 26-themed circuit fitness test which was set by Euan himself. Karine & Sarah challenged themselves to cycle the length of a marathon (26.2 miles) between them using a static hand bike and spin bike. If you follow us on Instagram and Facebook you'll know that Laura also took on her own cycling challenge, she cycled a whopping 262 km for Euan's Guide on her static bike! Completing the fitness themed challenges, Claire conquered her weightlifting challenge, smashing her old record by completing 26 reps.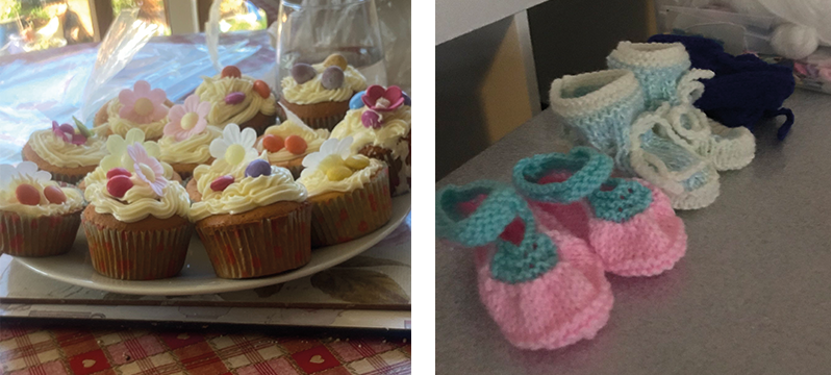 Image of Zoe's finished cupcakes (left) and some of Elaine's booties (right)
Finally, we had Zoe and Elaine who both choose to take on more creative challenges. Zoe baked 26 delicious cakes to give to friends and neighbours for her fundraising effort while Elaine from the O'Neill family decided to knit 26 pairs of adorable baby booties which will later be donated to charity.
Everyone on the team did a fantastic job! You can watch videos of Abby, Kayleigh, Claire and Zoe's challenges over on YouTube.
You can continue to support Euan's Guide by donating today. In doing so you are helping us as a charity continue to help disabled people find great places to go and work on important campaigns such as our lifesaving Red Cord Cards. Click the link below to visit our fundraising page.