The Launch of SpeakUnique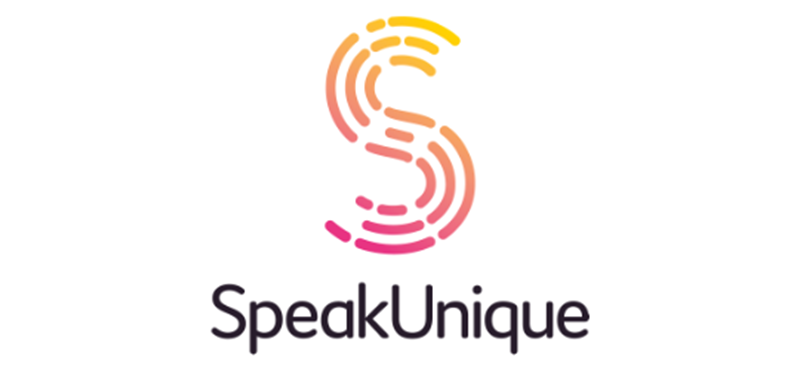 You may recognise Euan as the co-founder of Euan's Guide, but that's not all he's known for!
After his Motor Neurone Disease (MND) diagnosis in 2003, Euan helped establish a research centre for MND at the University of Edinburgh. The Euan MacDonald Centre for MND Research has made extensive contributions to the research of MND and in January 2020, the centre launched a UK-wide clinical trial which will allow thousands of people with MND across the country to take part in tests for potential treatments.
Euan also spearheaded the SpeakUnique project, as he knew how important it was for him to be able to keep communicating with his children in his own voice and felt strongly that many other people in a similar position would feel the same.
The original concept behind SpeakUnique started eight years ago as a collaborative research project between the Euan MacDonald Centre and world-leading researchers in computer sciences and healthcare at the University of Edinburgh. During the research project, over 1,600 people donated their voices to assist in the development of the service.
SpeakUnique has now developed into a newly launched company which creates personalised synthetic voices for people who have lost theirs. The company will digitally rebuild the voices of people with conditions that affect their speech, such as MND, stroke, cancer of the throat or tongue, and cerebral palsy. 
In cases where people may lose their voice, SpeakUnique ensures they can use a voice that closely matches their sense of self. 
SpeakUnique's voice banking service allows people to create their own synthetic voice using less than an hour of their speech recorded via the internet. The new voice can then be downloaded for use or banked for the future. They offer a voice repair service for individuals who have already noticed a deterioration in their speech or they can create a bespoke voice design for people who have lost or never had a voice, with a choice of regional accent, age and gender.
Euan MacDonald said: "We have been delighted to support this venture and see it grow from an idea to a research project. To be able to formally launch is very exciting, as people with MND, amongst others, will be able to bank their voices and receive the best quality synthesised voice in return. I know the benefits first hand as someone who uses my personalised voice through my eye gaze device every day."
You can find out more about SpeakUnique by visiting www.SpeakUnique.co.uk.