The National Coal Mining Museum for England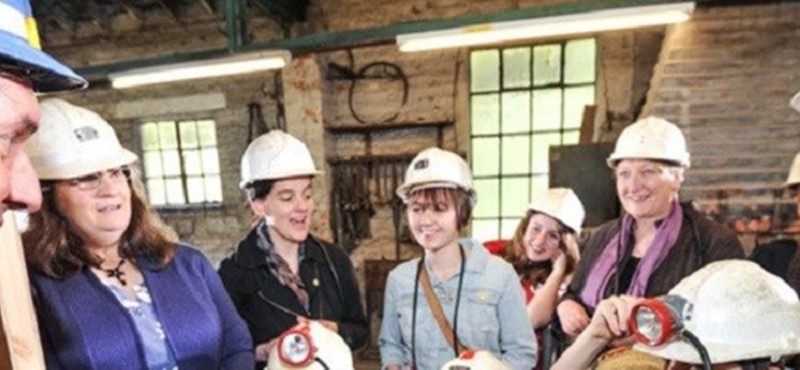 Described by one reviewer as a 'fantastic adventure' with 'impeccable facilities', the National Coal Mining Museum for England has been rated 4 stars on Euan's Guide! This year, the museum unveiled its new 'inclusive playground' and we were intrigued to find out more.
The National Coal Mining Museum is much more than the name suggests! What does a typical day out at the museum look like?
So we have the classic Museum experience – galleries and exhibitions. Uniquely we also offer underground tours of a real coalmine with a miner as your guide. We offer accessible underground tours which can be booked at reception on arrival or by phoning 01924 848806. The site covers 45 acres and includes original colliery buildings, stable yard, pithead baths, Hope Pit and the Miners Memorial Garden.
How have you physically adapted such an old site to be accessible for visitors?
We have adapted the underground tour to make the surface more even and accessible for wheelchair tours. The guides can also provide assistance if required. We have manual wheelchairs available for visitors. There are ramps and pathways suitable for wheelchair users. The playground has been made accessible and includes some accessible equipment also.
Do you have any tips for visitors, such as easy access routes around the site or useful resources to check out, such as large print guides or audio description headphones?
We can provide a map showing routes around the Museum and we always have plenty of volunteers around the place at weekends and school holidays to help with directions. Our volunteers also help school trips during term time with any special requirements.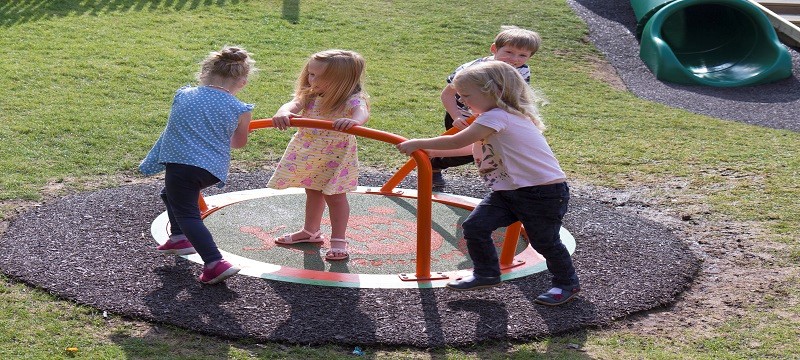 You recently unveiled your new accessible playground, can you tell us a bit more about it?
Below is plan of the new playground which has smooth surface accessible footpaths into it and includes accessible equipment e.g. sling swing and roundabouts.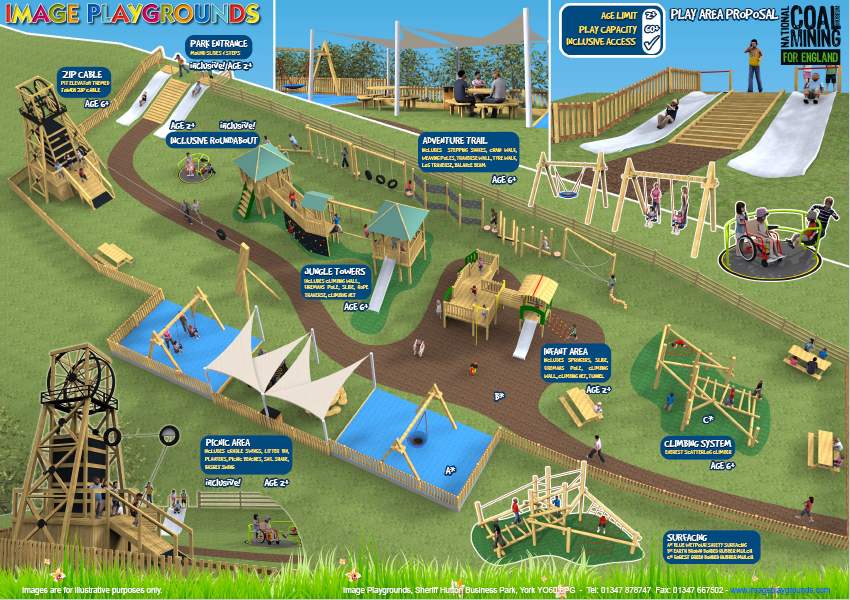 Playground plan: The new playground features equipment including inclusive roundabouts and mound slides.

Are there any Early Bird tours or relaxed events for visitors?
We run underground tours every ten minutes during the day so can accommodate most requirements. Our guides are highly experienced in dealing with different needs as we accommodate many different and diverse visitors. The Museum is here for everyone to enjoy and it's free admission and free parking.
Looking forward, what does the museum hope to do next in terms of accessibility?
We already have a good reputation for inclusion and free access but are always ready to make improvements as we believe museums are for everyone.
Have you been to the National Coal Mining Museum? Share your experience on Euan's Guide!
Locations: Wakefield