The Paralympic Legacy
There has been lots of negative press about the legacy of the Paralympics which makes it easy to forget the amazing and accessible sporting activities we have in the UK. Since the Paralympics, the number of weekly disability tennis sessions run by the Tennis Association  has soared from 29 to 119. There has also been an impressive 70% increase in the number of people playing wheelchair basketball. Furthermore, the National Paralympic Day celebrations in London, on the 7th September, were attended by 12,000 people.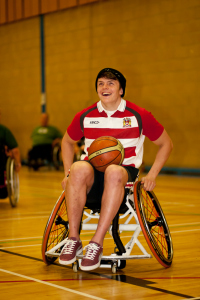 A recent survey of 8 to 12 year olds found that more than half thought the Paralympics was more inspiring than the Olympics. In a separate survey, 66% of young people with disabilities said the Paralympics inspired them to get involved in sport.
Looking forward, a total of £70.2 million will be invested in training Paralympic athletes in the run up to Rio 2016. The Big Lottery Fund has also set aside £8 million to increase access and participation to the Paralympic sports among the wider public.
With increasing participation and the positive attitude of young people the legacy of the Paralympics looks promising.