The Royal Air Force Museum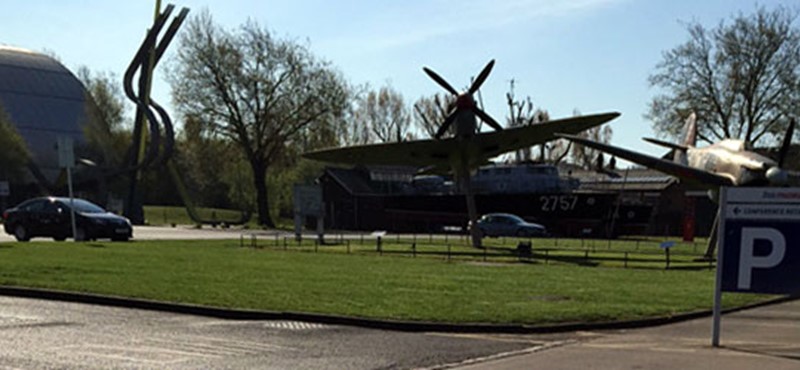 Our blog this week come from our friends at the Royal Air Force Museum who tell us what they have done to become more accessible. 
The Royal Air Force Museum Hendon is one of two sites belonging to the U.K's only national museum that tells the story of the Royal Air Force through its people and collections. For visitors, we make our collections and the RAF story relevant and stimulating. For current and former RAF personnel and their families, we preserve, honour and share the stories of their service. For our nation, we help people to understand the impact of the RAF on the world.
In 2014 we became the first museum in the UK to receive the Autism Access Award from the National Autistic Society. The Autism Access Award is a best practice standard which demonstrates that an organisation is autism-friendly, and provides assurance to people with autism and their families and carers.
To get the award, the Museum had to go through an application process and this included a self-audit. The self-audit was really useful as it identified areas where we were doing well, but also areas that we needed to improve. The application process also gave us the opportunity to consider our existing offer to autistic visitors. As a result we now provide a quiet room, with a dimmer switch, for use by visitors who may have sensory overload. We also have a pre-visit resource and an autism-friendly trail, both of which are available on our website.
The response that we have had to the award has been amazing. Since August 2014 we have had over 3,870 hits on the autism section within our accessibility page of the website. We have also built links with Autism groups, including Ambitious about Autism, to provide work placements for students on the Autistic Spectrum, as well as opportunities for volunteers with autism.
The success of the Autism Access Award has inspired us to look for further ways of improving accessibility across the Museum. In January 2015 we ran 'try on' sessions for visitors as part of the inaugural Disabled Access Day. The aim of Disabled Access Day is to encourage people with disabilities to visit a venue they have not been to before. The day was well received and the feedback was very positive. We are looking forward to offering activities at next year's event.
Other projects have included signing up to be a Blue Assist UK partner, which we joined in early 2015. Blue Assist provides a simple system which provides people with disabilities or other health issues to have the confidence and independence to go out and visit venues, safe in the knowledge that they can seek assistance should they need it.
We hope you enjoy your visit to the Royal Air Force Museum but please let us know what you think. All comments will help us to make our collections accessible for all.
Read reviews of the Royal Air Force Museum Hendon on Euan's Guide.
Locations: London