The Rugby World Cup accessible pub survival guide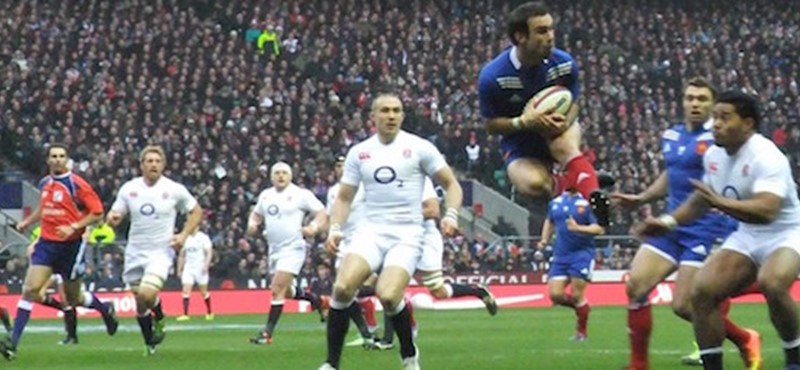 The Rugby World Cup 2015 has kicked off and passionate fans everywhere are tuning in to this year's unpredictable and action-packed matches. Where are you going to be as the tournament unfolds? Don't miss out on the All Blacks' new haka formation - read on to find out where you and your friends can go to watch the game without worrying about accessibility.
Where to watch
If you're in Newcastle, you'll be spoilt for choice at The Gate where if one bar is too busy, you can move along to the next one. The Gate has a 4.5 star review on Euan's Guide for being a 'venue with excellent access and friendly, accommodating staff'. The various bars in the complex have different food and drink offers especially for the Rugby World Cup. The good news is you can take advantage of those offers and drink all the beer you like, because The Gate has plenty of accessible toilets throughout.
There's a great Rugby World Cup atmosphere in Edinburgh, especially if you're wandering past The Three Sisters with their giant outdoor screen and sizzling street food stalls. Malones Irish Bar round the corner has three massive HD projector screens to make sure you get the best possible view of the action. With a 4.5 star rating for accessibility, it looks like this Irish pub is the place to be when watching rugby in Scotland.
If you are actually in Ireland, you could try the Blackbird Rathmines in Dublin where they are offering a free half time BBQ during all Irish matches. With a 4.5 star rating for accessibility and a reviewer who says that 'the staff here are ridiculously sound', it sounds like a pub not to miss!
To make the most out of the experience, book a pre-game meal at The North London Tavern and get yourself some VIP seating for the big game. This venue also has an impressive 4.5 star review where for one reviewer, it was 'fantastic in every possible respect'. What's not to love?
You can check when your favourite teams are playing here, and if you're lucky enough to be going to see a game live, why not send us a review of the experience?
Don't forget to send us pictures of you and friends out watching the rugby at accessible venues as well; you can share your photos with us on Twitter (@EuansGuide) or Instagram (@euansguide) using the hashtag #EuanForRugby.
What's accessibility like at your local?
Help out other sports fans by reviewing your local pub's accessibility. Read our guide to reviewing, or follow the steps by writing a review here.