Things to try this Spring
Just because we are all isolating, doesn't mean we can't enjoy the Spring weather and longer bright hours the season brings. In this blog post we've put together some Spring themed tasks and activities you can try out. Do you have any Spring plans whilst you stay at home? Let us know by posting on the Forum – sharing your ideas could inspire disabled people, their family, friends and carers to join in the fun too!
Keeping up with cleaning
A classic activity at this time of year is a deep Spring Clean. If you have a disability, or have chronic pain, sometimes cleaning can be exhausting or seem like a never-ending chore. Kayleigh shared a post from bathing solutions on the Forum which lists 8 top cleaning hacks for disabled people. 
Declutter and Donate 
To free up some more space, decluttering is a great thing to do. A popular method that can help you clear out is the Marie Kondo method for tidying out where you only choose to keep what sparks joy in your life. Click this link to watch the trailer for Kondo's Netflix show for inspiration. If you're not sure what to do with some unwanted items such as books, CDs, DVDs and games, you can sell them on Ziffit and donate the proceeds to Euan's Guide using this link.
BBQ in the sun
If you have a back garden and space to cook up a storm, have a look at these easy barbecue recipes to get inspired. This page from BBC Good Food has 54 recipes to choose from – there are meat, vegetarian options, salads, side dishes and more!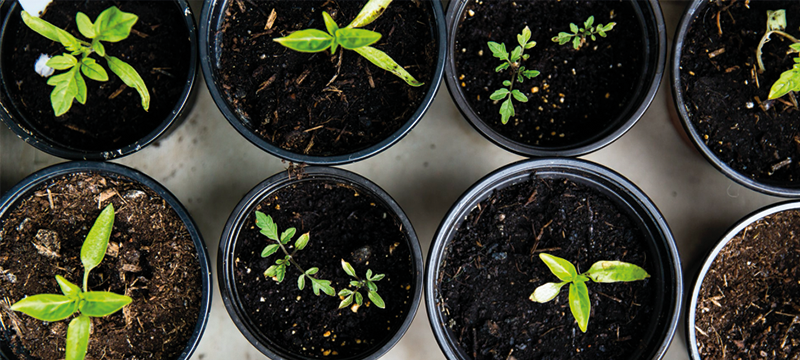 Pot some plants
Whether you have a strong green thumb or you've never potted plants in your life, now is a great time to try it out! The Spruce has a number of great craft and gardening ideas to keep you occupied in the sunshine or in the kitchen. Click here to read their 10 container garden tips for beginners. 
Virtual Pub Quizzes.
If you've missed the atmosphere at your favourite watering hole then it might be worth giving The Staying Inn a go. This virtual pub has been created for the disabled community to keep people in self-isolation connected. You can also expect interesting talks, quizzes, craft activities, bingo and film nights. You can also get a group of friends to try your own virtual pub quiz. You could each take turns being Quiz Master, get creative with some fun topics and prizes while sharing a digital pint. 
Yoga in the sun
If you want a change of pace when it comes to staying active during isolation, why not try some different adaptive yoga routines. Wheelpower has a series of 30 minute videos for wheelchair users or anyone who wants to try sitting yoga.

Online activities
The team at MindforYou are posting daily activities for people to try in on Facebook, Twitter, and Instagram. Recently they shared how to make your very own lava lamp, learn origami and set up gratitude boxes. Check their Instagram page here.
| | |
| --- | --- |
| | Written by Kayleigh O'Neill, Communications Intern |
While you are here, check out: