Tom's Guide to London Transport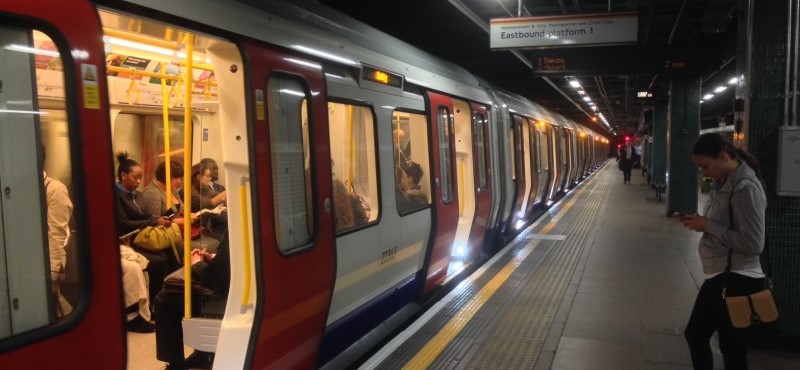 Hello my name is Tom Williams. I am a new regular contributor to the Euan's Guide blog and will be uttering my pearls of wisdom about my life as a powerchair user as I encounter various adventures across the UK. I hope that one blog will have relevance to the next and act as a continued inspiration to disabled people as they seek out new experiences. I believe that having wheels to enable you shouldn't act as a barrier if you plan correctly and know how to work the system - which disabled people must be very good at!
As somebody who likes to take calculated risks ( I have been on a trapeze courtesy of Cirque du Soleil and abseiled down a cliff!) the first experience I would like to relate is about travelling on the London Underground and buses - which some people may perceive as daunting.
The Olympics and Paralympics of 2012 transformed accessibility of transport in London. Transport for London (TFL) have produced two detailed guides as a legacy of these games. These are essential reading - TFL platform guide which indicates information on access on to tubes from the platform and TFL accessible station guide which indicates how to get from the street to the tube ie.which stations have a lift.
As a veteran traveller on London Underground and buses now ( ie. all of two trips! ) here are my tips to make everything run as smoothly as possible and all within your control.
Tip 1 - Plan. The first action I take before attempting any London journey is to consult the guides above and then ring up my friends at Transport For All on 02077372339 who advise me on the route I should take and email me the details.
Tip 2 - Buy the right ticket. When I get to the station there is the small job of buying a ticket which is a bit more difficult than it sounds, particularly if you have a carer. For those unfamiliar with London you will need to buy an Oyster Card for yourself ( it's a lot cheaper!) and the reduced Oyster card fare rate will be further reduced by a third for those who have a disabled rail card. For those who have a carer and also a rail card ask the ticket office for a child day pass for your carer. As of writing this blog it is only £3.60. This all seems highly illogical for most of you will have adult carers but bear with me this is just one of the vagaries of the system! Important - before you undertake your maiden tube journey try and find a carer who was not as scared as mine - I had to get him lots of training and encouragement before he would come round!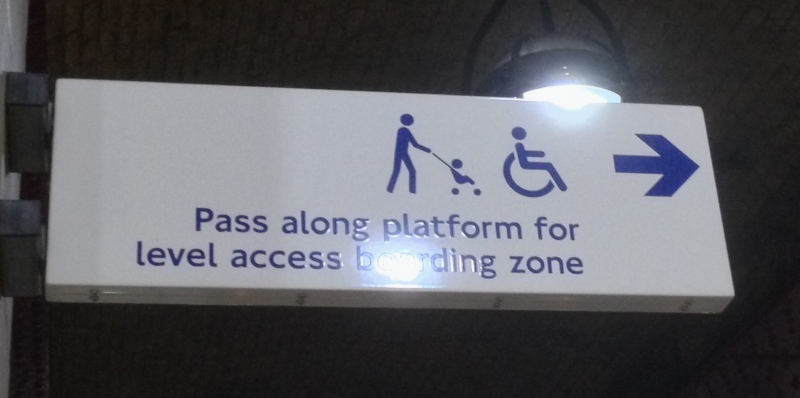 Tip 3 - Asking for help is best! Sometimes you will have to ask for help otherwise you will not be able to get on the tube eg. when the station needs a manual boarding ramp ( affectionately called a hump). It is possible that you can complete your journey without any assistance eg. if the stations you are using are marked with a green-circled A on the above step-free map ie. this is accessible for power wheelchairs - there is a very small gap between platform and train (0-50mm). One advantage of seeking assistance is that the trains are permanently paused until the wheelchair user is safely installed on the train or has safely disembarked from it. In addition if the wheelchair area is full and you don't feel confident to ask the person to move ( and they are legally obliged to do so) you can ask support for doing this from the underground member of staff assisting you. There is a secure designated area in the tube carriage with fold-down seats that is designed for a wheelchair user to sit in. You should apply your rear wheels to the plate provided. All underground staff that escort disabled passengers have had special disability communication training including basic signing for those with hearing loss.
Tip 4 - Staff are fountains of knowledge! Negotiating your way to a small shop in busy London can be difficult. A very kind member of staff at Green Park tube asked me which shop I was going to and even asked his colleague to google which side of the street (Piccadilly) it was on!
Tip 5 - on the buses! Again plan your journey with TFA - they will help you plan which busses to get. My next blog is about accessibility at the Royal Albert Hall. Unfortunately all the tube stations in close proximity to this fantastic Victorian marvel are not accessible. Therefore a bus is required. I took the No. 9 from Green Park and was there in 15 minutes. My tip is to ask somebody to indicate to the driver that he or she needs to engage the ramp. If somebody is in the way he or she should use the pa system to advise passengers to reposition themselves. The driver will ask you the destination. Wheelchair users do not have to pay on any London buses but anyone accompanying them must hold a valid ticket/Oyster card or bus pass. Incidentally I have a pass that allows my carer and I off peak free transport on any uk bus - ask your council for this. In addition assistance dogs will travel free. As a wheelchair user we have priority over all other passengers in the designated area.
Using the London tube and buses makes me feel empowered! Use the tips above and give it a go. Just going into the Royal Albert Hall now to see the ballet of Romeo and Juliet by the English National Ballet. See you next time when I will be continuing my London trip...
You can view a video message from Tom on the Tube on Youtube.com.
Locations: London