Tom's Guide to University Accommodation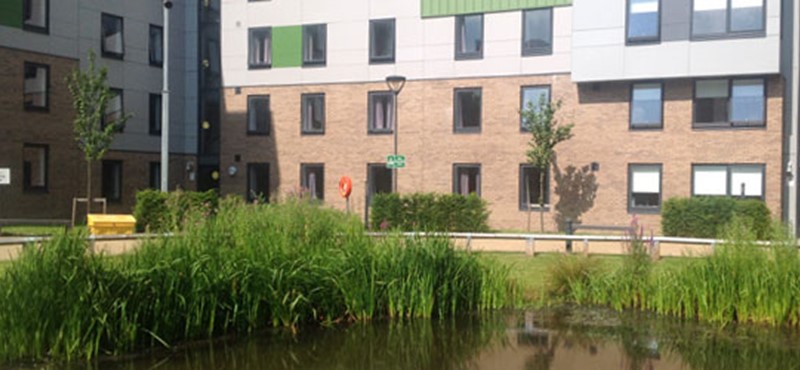 Hello, Thomas Williams here - your intrepid guide to all things by wheels. This time the Euan's Guide team have asked me to discuss how I approach accommodation at University. In order to create tips for you I went back on a trip down memory lane and visited my former academic home at the University of Bradford. Hopefully you can use my tips and enjoy being a student without worrying about housing issues.
Firstly, if you intend to go to University as a powerchair user much prior planning is required. You need to consider a host of factors when making your choice and accommodation is of prime importance to a student on wheels and it is the one I will concentrate on here.
At University you have a choice of going into University-run accommodation or paying rent to a private landlord. I chose the latter - Arkright Hall it was called - at the time the University was building 'The Green' an accommodation village which subsequently after its construction won first prize for Best Student Housing at the prestigious College and University Business Officers (CUBO) Awards. Arkwright Hall provided a spacious secure environment which was in close proximity to my lectures, a major asset.
After declaring my disability on the UCAS form I was directed to the Disability Services department at the University who worked with me to discuss the adaptations required. For myself this included hoists, shower chair, medication stall and automatic doors so I could get in and out of my flat independently. Under the Equality Act of 2010 funding will be found for this. I also needed an additional flat for my personal carer which should be classed as a reasonable adjustment. Again look in the first instance to your 'home' Local Authority and the University's Disabilities Service for information about how you might fund this. They will put you on the right track.
It is the University's responsibility to look after your pastoral care as it may be the first time you have lived independently. My own University of Bradford offered a Warden service where fellow students who had lived in halls for more than two years offered support to integrate. In addition, perhaps unusually, my wardens allowed my live-in carers a period of time off each day by taking over my care for certain periods. I didn't feel I required their after the first year but help was there when I needed it. All accommodation at the University of Bradford is self-catering but a number of students that I know attended other Universities where catered options are available. This may be appropriate if full time care is not provided.
Bradford is a very hilly place. I worked on a project to video all wheelchair routes inside the University grounds. This lead to the removal of extraneous plastic speed bumps which a powered wheelchair user could not get over and the implementation of route videos to suggest the optimum way of a wheelchair user getting around the University. This project is still ongoing.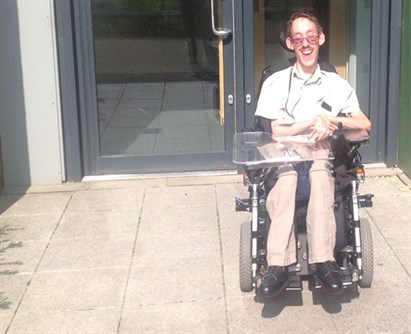 In terms of entertainment Bradford had a new student union building with a number of bars and social spaces which I attended on a few occasions to socialise and even watched Dynamo the famous magician from Bradford perform! There is a variety of restaurants run by the University that are all accessible including an 1864 building at the School of Management called Heaton Mount which I often attended for interesting extra-curricular lectures followed by a drink in the bar. I am told that there is even a wheelchair accessible room for those who want to stay there.
Thinking back to my first day at the University I was nervous anyway and then it didn't get off to an ideal start with the carer assigned to me when I accidentally ran over his foot! On the last day I received a first class degree. So it did get a lot better! Good luck to all students on wheels.
Thomas Williams
Locations: Bradford