Top 5 Accessible Bars in Dublin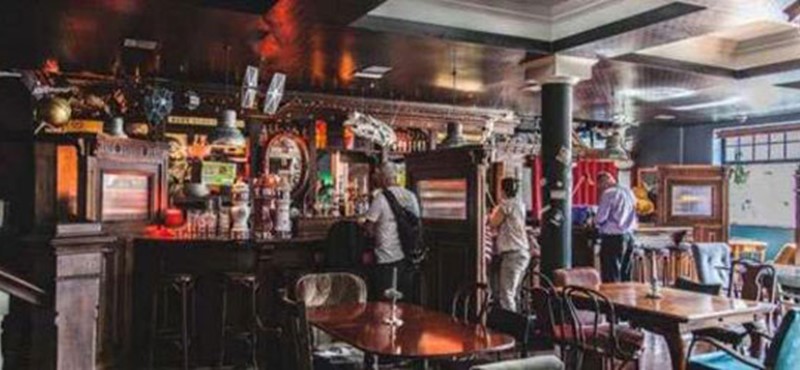 Dublin is a lively spot with a huge range of bars to whet your whistle in but when it comes to finding a place to suit a wheelchair, you need to look a little bit harder. Here are five of Legless In Dublin's favourite bars to make it easier!
The Black Sheep
61 Capel Street, Dublin 1
The Black Sheep is a post-work pint favourite as it has a really good food menu, attractive bar staff and a huge range of craft beers to choose from. They have a selection of board games available but Jenga is the top prize for everyone there. The Black Sheep is all on one level and they have an accessible wheelchair bathroom. This is a great place to stop for one drink or to hang out until closing time.
Whelan's
Wexford Street, Dublin 2
Whelan's is one the key bars in Ireland's music scene. It has two music venues - one is accessible and one, sadly, is up a flight of stairs - and a bar that is hopping almost every night of the week. At the main entrance, there is a slight raised step but the bouncers are quick to open the fire exit with a flat entrance if you need it. On the ground level, they have a wheelchair bathroom. Ask any member of the bar staff for the key and if you ask nicely, you can hold onto the key for the night. Their access isn't 100% but it is integral part of Dublin nightlife.
Blackbird
Rathmines Road Lower, Dublin 6
Craft beers are cropping up left, right and centre in Dublin and this bar in Rathmines caters to beer lovers, gin lovers, vodka lovers and whatever else you're having lovers. With music from the likes of Queens of the Stone Age, Arctic Monkeys and Marvin Gaye soundtracking your night, it's hard to go wrong. They have one low step at the front door but inside is mostly flat and they have a large wheelchair bathroom. The staff are very helpful here and are happy to lend a hand.
The Gin Palace
42 Middle Abbey Street, Dublin 1
The Gin Palace does exactly as it says on the tin. For all of the gin you could ever desire (and more), this is the place to go. This is an incredibly welcoming pub and perfect for visiting before any gigs in the neighbouring music venues (The Grand Social, Twisted Pepper, The Academy). Their Abbey Street entrance is flat and they have a wheelchair accessible bathroom on the ground floor. It's a small pub and can fill up quite quickly which may make it difficult to manoeuvre but make your case known and you'll get a clear run from the entrance to the bar to the bathroom and to the bar again.
The Button Factory
Curved Street, Temple Bar, Dublin 2
The Button Factory was recently renovated so not only is the music venue state of the art, so is their wheelchair bathroom. Set in Temple Bar, it's in Dublin's tourist hub but don't let that deter you. If you time your visit to Dublin with a gig in this venue, you will have a great time.
Locations: Dublin