Unlimited Festival at Southbank Centre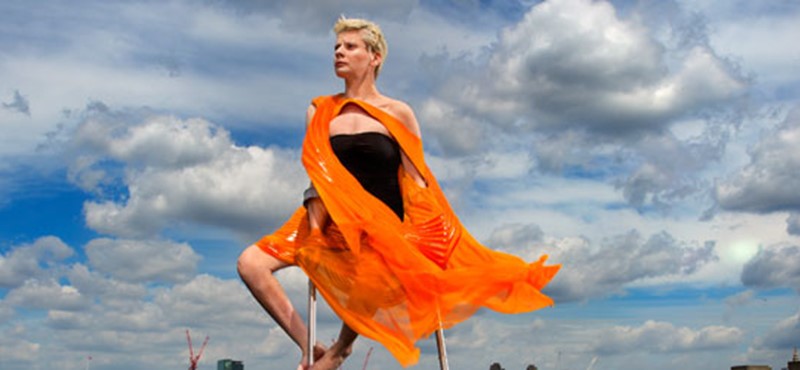 The Unlimited Festival at Southbank Centre kicks off next week (2nd-7th September) – and here's the low-down on what you can expect access wise!
Unlimited is an initiative to promote extraordinary art by disabled artists – there is a commissions programme and a festival which are linked, but not the same (read here for more info).

The festival is across 6 days – from Tuesday 2nd to Sunday 7th September at pretty much all venues within the Southbank Centre.

You can get general access information on the Southbank Centre here - which has links for access maps showing step free access routes and audio information for example.

During the festival, even more access is provided – with the focus on disabled artists, we all need to make sure the festival is suitable for disabled audience members too!

So what gets added?

Southbank Centre already has accessible toilet provision, and during the festival this is extended to include high dependency facilities including a hoist and a changing bed. There is a dedicated quiet room for those needing some time out, and additional staff, many of whom are trained in audio description and other support tasks. Information is provided in a range of formats including Braille and large print, and there is additional signage and help points across the site.

Different performances have different levels of access.

Most of the visual art work has audio description, available from listening points across the site near the work itself. Some, for example, the audio description for Take Me To Bed – a video installation playing across the festival on the Clore Ballroom, is available via an MP3 player you pick up from the box office; and the audio description for Lea Cummings's exhibition – Cosmic Fields of Endless Possibilities – is on a video within the exhibition itself (with headphones) and is delivered by the artist himself.

Some of the performance work has British Sign Language incorporated into the show itself – like Wendy Hoose – our sex comedy or Edmund the Learned Pig, our show for young people and those who are young at heart.

Others use interpreters in the more traditional way – and many have captions and audio description too.

We are also offering some touch tours for shows, and some relaxed performances. All the post show discussions are BSL interpreted and speech-to-text transcribed too.
Free events
Free events provide access in a different way – and there are a number of performances indoor and out that are free for anyone to attend. And a talks programme too – although be prepared to be challenged. We've three talks on the Saturday afternoon picking up different themes from the festival in a programme called Unlimited Voices: Talking Dirty, Disability and Desire; Shifting Identities, Otherwise Unchanged? (focusing on acquiring impairments) and Happy to be Me, challenging perceptions of disability which begins with a song from the work-in-progress 'Assisted Suicide: The Musical'. Don't expect it all to be PC, do expect a bit of subversive humour!

All the performances, events and information is available on the website and also in print material in a variety of formats from Southbank Centre itself.

Hope you can make it over to the festival at some point – it's amazing, it's unforgettable, it's unlimited!
Locations: London