Unusual creative spaces...with good disabled access!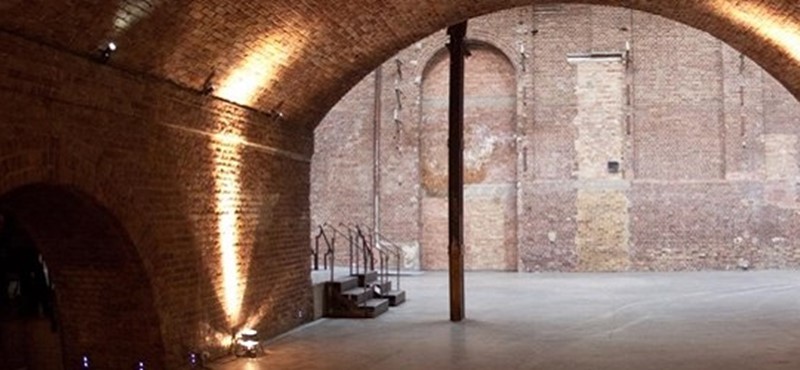 Hidden spaces, curious histories and peculiar architecture – what defines an unusual creative space for you? We read your reviews, and we picked some of the most artsy and imaginative spaces we could find on Euan's Guide with great accessibility! So where do creative people hang out around the UK?
The National Centre for Craft and Design, Sleaford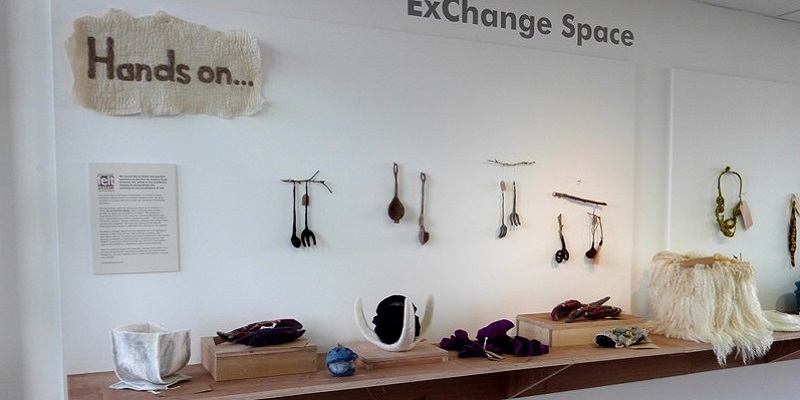 Once an old seed warehouse, this space in Sleaford is now The National Centre for Craft and Design; showcasing up to 20 exhibitions a year as the largest English venue dedicated to contemporary craft and design. They hold regular sewing workshops, life drawing classes, silversmithing courses and more! One powerchair user loves visiting and wrote about the centre in their 4 star review:
'Wonderful experience for art and craft lovers. Useful workshops and a small shop full of interesting stuff. Great place to visit as all areas are accessible using a powerchair. I have to ask for the loud music to be turned off as I am also hyper sensitive to noise and they are mostly accommodating.' Read review >>
Village Underground, London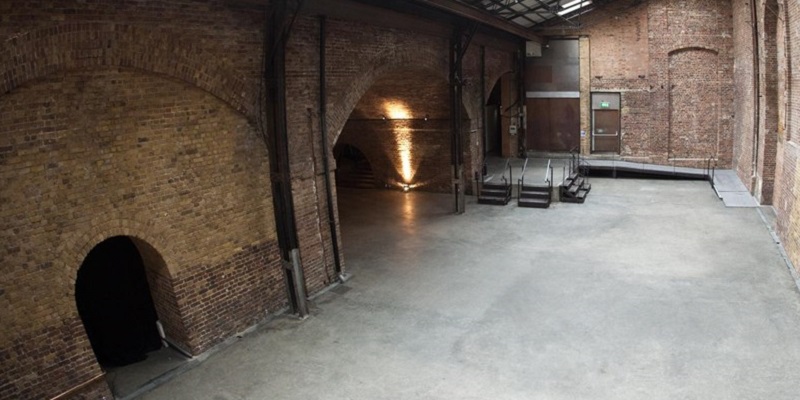 Head to East London where you'll find this non-profit space which is 'part creative community, part arts venue.' The unusual space is a renovated turn-of-the-century warehouse now used for gigs, club nights, exhibitions, theatres and more. Look out for their English Bull Terrier, Biba, who likes to hang out in the production office! Village Underground is listed on Euan's Guide saying:
'If you have accessibility requirements and wish to attend a show at Village Underground, buy a ticket through any of our ticketing channels, contact the venue prior to the show, and we can provide you with an allocated space within the venue if it's a live gig.' Read more >>
Cambridge Junction, Cambridge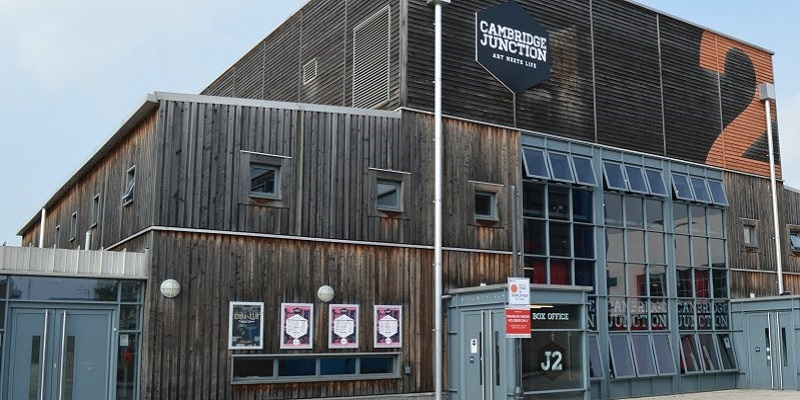 'Where art meets life,' Cambridge Junction is the place to go for up-and-coming contemporary art and entertainment. They also have a Creative Learning department which links up with schools, colleges and youth projects! One powerchair user loved the accessibility of this venue saying:
'As venues go, its access is among the best I've come across. The flexible nature of the design means plenty of space for wheelchairs, as well as level-access seating.' Read review >>
Tramway, Glasgow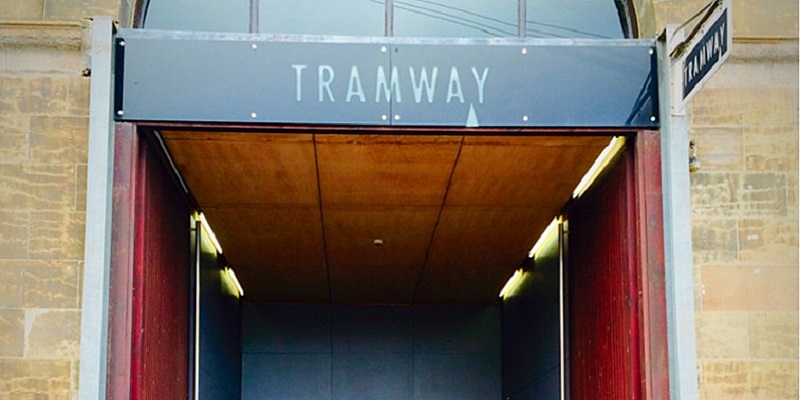 Formerly a tram shed built in 1893, this building became the Museum of Transport after the demise of Glasgow trams in the 1960s, and was later abandoned in 1986. Facing demolition, the building turned into the centre for Tramway throughout the 1990s! Today Tramway is 'Scotland's internationally acclaimed venue for contemporary visual and performing art.' They are listed on Euan's Guide saying:
'Tramway 1 is fitted with an infra-red system. These can be used for audio described performances and to amplify sound. Please ask at reception if you would like to use this equipment. Tramway 4 and the Box Office have a hard wire loop system, please set your hearing aid to 'T'.' Read more >>
Chapter, Cardiff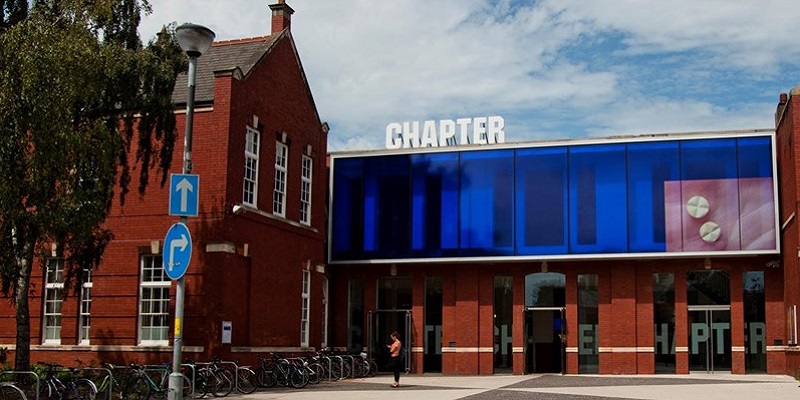 What was once an abandoned school building is today one of Europe's major centres for contemporary arts. Chapter emerged in the 1970s when so-called 'art centres' were still relatively unheard of, and this new phenomenon housed all kinds of creative disciplines in one location. One wheelchair user gave this venue 4 stars saying:
'Wheelchair accessible cinemas, bar and restaurant. Friendly staff. Cinemas regularly have soft sub-titles and audio description.'
Out of the Blue Drill Hall, Edinburgh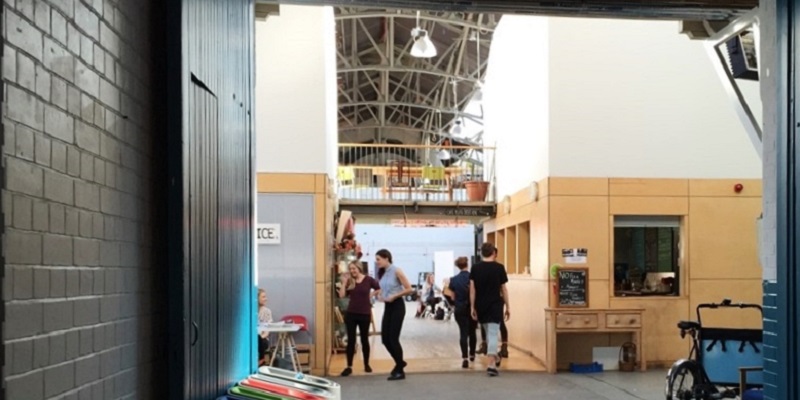 A former Leith military building is now filled with artists' studios, rehearsal spaces, an exhibition area and a café. The Drill Hall was built in 1901, and is an important heritage building in the local area. Its conversion into an arts space was carried out sustainably, and now the hot water is supplied by solar tubes! One powerchair user said it was 'backstreets but streets ahead,' and wrote:
'I wasn't expecting the Forest Fringe venue at Out of the Blue to be as accessible as it turned out to be. Once inside it was a large space with rooms off. I went exploring and everything was easy for me to get to. The staff were particularly helpful and enthusiastic.' Read review >>
Stepney City Farm, London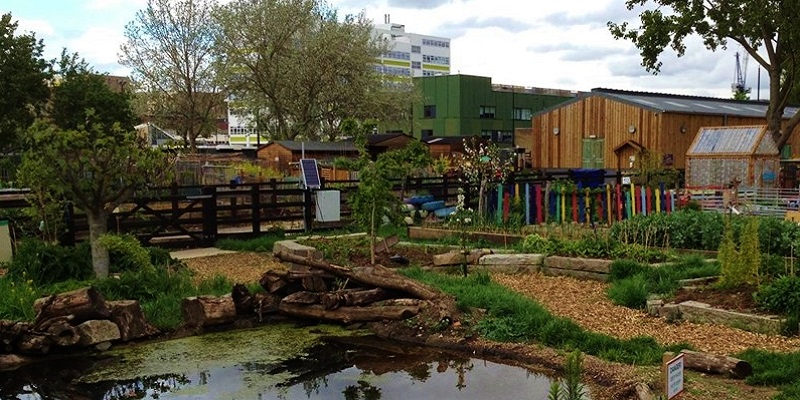 A neglected bomb site in London was transformed into a city farm and creative community space in 1979, and is still being used today. In 2013, a Rural Arts Centre was added with three artists in residence each practising a different craft with a historic and contemporary significance. You can learn pottery and woodwork among other crafty disciplines! The farm is listed on Euan's Guide saying:
'Turning left at the front gate takes you to the farmyard, toilets, artist studios and the fields. The farmyard, toilets, studios, classroom, rabbit hutches and barn are accessible with concrete/decked surfaces.' Read more >>
Watershed, Bristol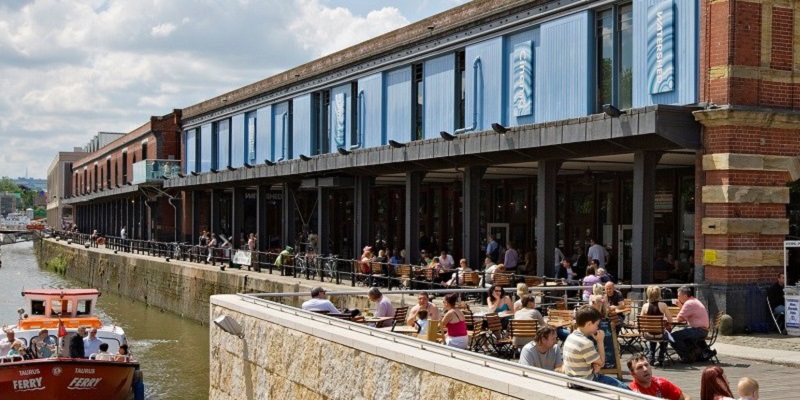 Bristol's Watershed is 'the leading film culture and digital media centre in the South West.' It was placed in the derelict harbourside area of the city, and is now a popular media destination with three cinemas, studios and events spaces. They host a monthly 'Deaf Conversations about Film Club' with a signed introduction, a descriptive subtitled screening and a signed discussion in the bar afterwards. One wheelchair user enjoyed visiting and wrote:
'There is plenty of space in the bar and restaurant and chairs can be moved easily to enable a wheelchair user to get up close to the tables. This is a great location and it is used by many disabled people.' Read review >>
Do you know an accessible creative space?
We want to hear about it! Write a disabled access review of a place where you go to dance, paint, learn something new or be entertained. Write a review >>