New! Video Reviews and Easy Access Menu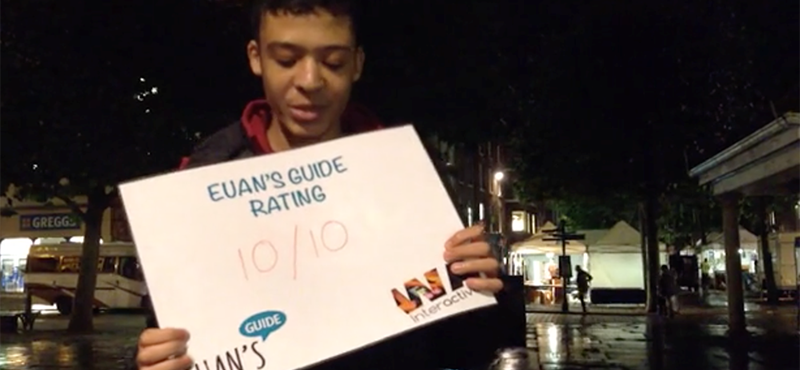 Check out our first video review!
Euan's Guide - Viking Centre, York from Wac Arts on Vimeo.
Last week we were excited to add more functionality to Euan's Guide - this time in the form of video reviews and the addition of our Easy Access Menu.
Post and view video reviews on the website
We've had our first video reviews submitted by the great folk at Wac Arts. They went on a trip to York recently and asked their young people to talk about their experiences of accessibility at places they went. Our favourite was the review of the JORVIK Viking Centre which you can see above.
This also means that we are now able to accept BSL reviews - which is something that we have been asked for several times.
So, how do you submit a video review? It's the same as any other type of review - login the click Submit a Review and you get the option to paste your Youtube or Vimeo link.
NB whilst we're trialling this, we're using Youtube and Vimeo. If you don't have a Youtube or Vimeo account we can still take your video reviews - please email hello@euansguide.com for more information.

Easy Access Menu
Our new Easy Access Menu has been designed for quick navigation. it also has Access Key functionality, helpful for keyboard users.  
So far we've had some great feedback from users of Dragon and Tobii. If you've used it let us know what you think.