Lifting Protections – Shielding Continues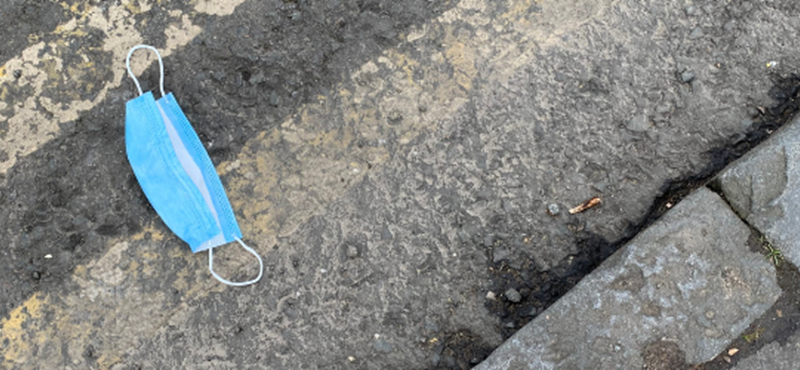 We're back with another Voices of Covid today where we are hearing from our London Ambassador Tina about how she is feeling about the lifting of Covid-19 restrictions. You can read her thoughts below:
On 24 February 2022, all Covid-19 protective measures came to an end in England. While many rejoiced and called it "Freedom Day", it has been met with fear and anxiety from the disabled community, especially those of us who are clinically vulnerable, as there are now no measures in place to keep us safe. Disabled people have been well and truly thrown under the bus.
In March 2020, when shielding started it was just a few months after my cancer diagnosis and hysterectomy. I felt very vulnerable and very scared. It was an uncertain time for all of us, it wasn't pleasant for anyone, but as we Clapped for Carers, painted Rainbows and cheered Captain Tom on, there was some comradery and it felt like we were all in this together.
Moving on now to March 2022, the scientists have stated that the Covid-19 rates are still too high and now is not the right time to ease measures. However, the UK government have made a political and economic decision to end protective measures. I now feel more vulnerable than I have done in the last two years when there are no measures in place, so apart from continuing shielding how can I keep myself and others safe?
For two years the public have been told about personal choice and freedoms. The language chosen has been deliberately decisive. When the government and the media choose to talk about ending restrictions, there is no context about how this will impact on the disabled community. For those of us in society clinically vulnerable or just feeling anxious about the lifting of measures, there has been no clear guidance about the role society needs to play to help keep us safe, let alone how we can protect ourselves. With the ending of legal isolation periods and free testing, how is anyone able to confidently say they don't have Covid-19 and are not passing it on.
As a disabled person I want a bit of normality too. I'm writing this blog on day 468 of my shielding. I'm very grateful I have a job I love and I can continue to work from home. However, I feel for the considerable future my freedoms and my human rights have been removed from me. While rates are high, I feel unsafe using public transport or going inside any building, so all I can go to is the local park or walk round the block. It's difficult when I say to friends, I will only see you in the park as the risk is too high, as some don't get it, and I now feel more isolated and lonelier than at any other time while I have been shielding alone.
I don't blame most people wanting to get back to normal. However, there are a significant number of the population who will be continuing to shield, we have no alternative, in the absence of no protective measures in place. If Covid-19 has taught us anything, it's that there are gaping inequalities in society. Society needs to take responsibility for ensuring that as measures end, that these inequalities are not exacerbated.
Already online events are beginning to be replaced by real life events, so the access opportunities we gained during Covid-19 are already being lost. Why can't we have a hybrid system so that everyone can be included and take part safely? Why don't venues, museums, cinemas, theatres, etc dedicate certain days or regular time slots for clinically vulnerable people where mask wearing and social distancing is required, so the disabled community can enjoy a slice of normality too? Venues need to pro-actively and creatively work with disabled and clinically vulnerable people to ensure that we too have safe access to their services, events and buildings.
For me and many of us we will be continuing to shield in the absence of protective measures. This is going to be a scary, worrying and difficult time for many of us. Keep following the science, I recommend Independent Sage, they have weekly YouTube sessions at 1.30pm each Friday https://www.independentsage.org/ so you can make informed decisions about what is best for you. Good luck! The immediate future isn't going to be easy but remember, "Caring for myself is self-preservation… and that is an act of political warfare" – Audre Lorde, A Burst of Light.
It's been great to hear Tina's views. This is part of our Voices of Covid blog series, where disabled people share their stories and raise awareness of topics that are important to them. Please contact us if you would like to take part or find out more.