Reopening An Accessible Waterpark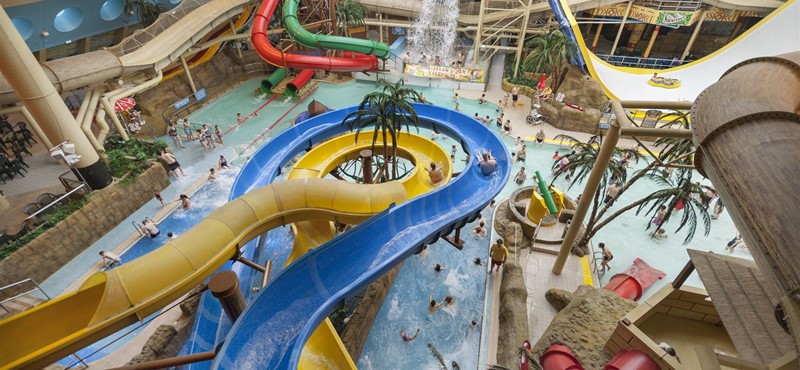 People travel far and wide to experience Sandcastle Water Park in Blackpool. Being one of the most respected venues and attractions on Euan's Guide, the venue tell us all about reopening after lockdown and making the venue Covid-secure while maintaining its fantastic accessibility.

We reopened on May 17th following our longest closed period for many years. Having been closed for 6 and a half months, I think everyone was relishing being back in work and as a business we were definitely looking forward to opening the doors and seeing our guests again. It's a strange place empty!
Many of our disabled guests are regular visitors but it was important for us to get the message out that Sandcastle Waterpark was as COVID safe as we could make it – for everyone. Naturally we had many phone calls and social media enquiries asking what measures we had in place but guests were also encouraged by the fact that apart from us not being able to provide Water Ambassadors (because of social distancing requirements), all of our other facilities were available for them to use. Essentially there was little change for them – this being particularly important for guests with autism.
We did a lot of work in terms of new signage, social distancing markers, new videos with audio and subtitles and of course, staff training which was key. We undertook accessibility refresher training workshops with all of our returning staff and all of our new staff received specific accessibility training. These few hours with each team member are incredibly valuable and this translates into excellent levels of guest service. We have been able to maintain most elements of accessibility and have ensured that our poolside wet rooms and Changing Places facility were cleaned after use – and this wasn't easy at times as we welcomed many disabled guests and their families as soon as we opened the doors (which we were particularly encouraged by). The fact that we opened with a reduced capacity was probably a big incentive to visit for many of our disabled guests – it means slide queues are minimal and there is more space within the pool areas.
We knew that some of our regular guests were keen to visit (we had been hearing from some of them through our social media channels once we had announced our reopening date and were aware they were looking forward to enjoying our waterslides and attractions again) but I think it's fair to say that we were a little taken back by the number of disabled guests that visited us during the first 2 or 3 weeks of opening. During the Bank Holiday and half term holiday, we had little queues of guests waiting to use our poolside wet rooms. With very little having been open for 6 months, there was definitely an appetite for guests to get out and about again, and we were delighted to see them in such great numbers.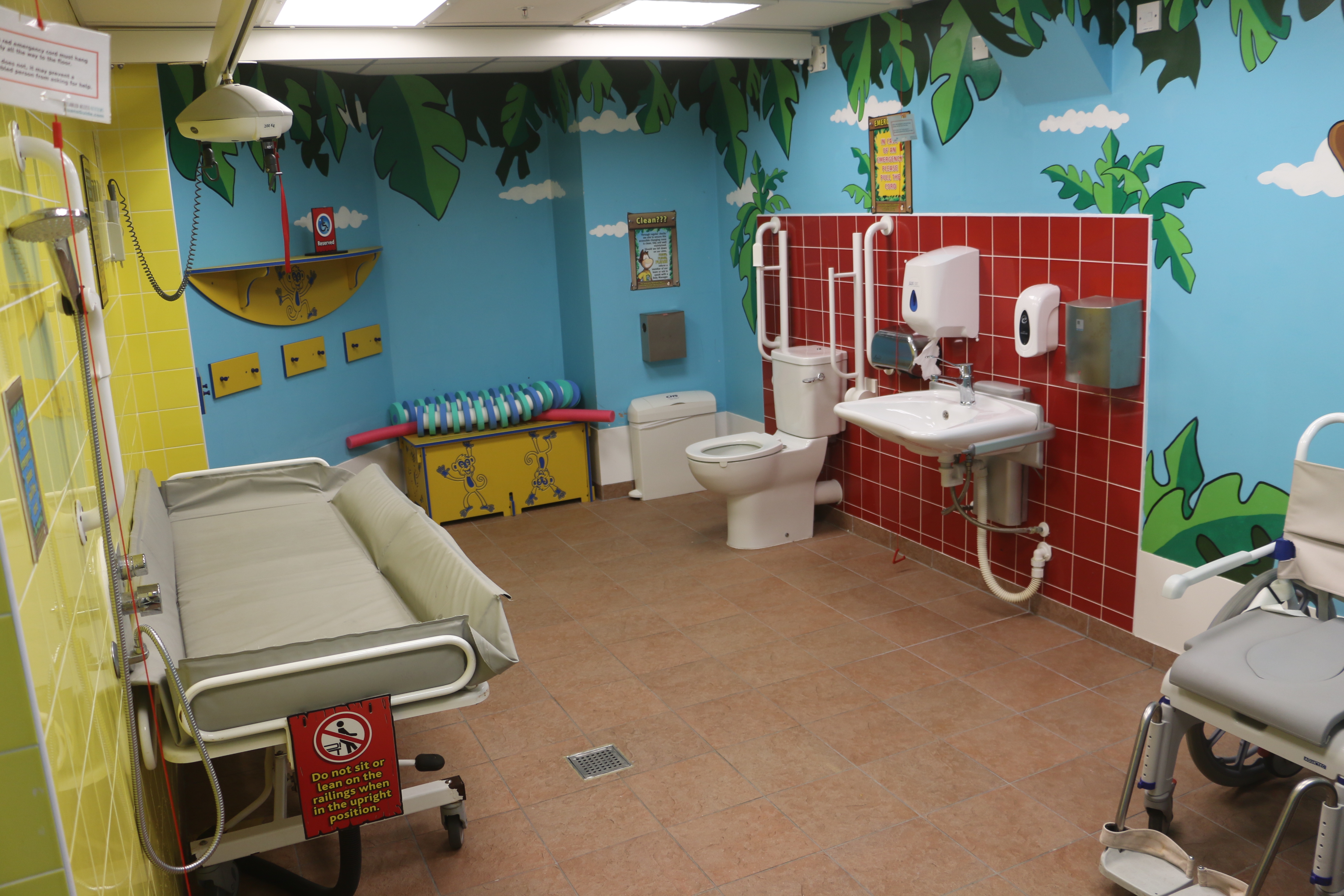 Image of: The Changing Places Toilets at Sandcastle Water Park
We are committed to providing the best possible experience for disabled people, their families and friends, and carers. Accessibility is at the heart of everything we do and each member of our team is introduced to accessibility from the very start of their journey with us – the recruitment process. This then carries on through induction training, accessibility training and beyond. That guests can call us prior to their visit, or find the information they need online, allows them to plan and prepare accordingly ahead of their visit. Similarly, if there is anything that a guest needs to let us know ahead of their visit or if they have a specific request or requirement, we can plan with the relevant department ahead of the visit – to ensure that everything is in place for when the guest arrives. Upon their arrival, we ensure a warm welcome and then let the guests enjoy their visit. The key is in the planning, the welcome and the attention to guest service on arrival – we think that this approach is the reason that guests are then happy to share their experiences online.
We celebrated our 35th Anniversary on June 23rd. Naturally balloons, banners, confetti canons and cake were all present, but we also saw this as an opportunity to kickstart our re-engagement with a number of local charities and organisations that we have worked with for many years including Aiming Higher for Disabled Children, Brian House Children's Hospice and Blackpool Carers Centre. Having seen very little of them in the last 15 months, it was amazing to welcome some of the children and their families to enjoy time in the waterpark, enjoy a buffet lunch and nice slice of birthday cake.
Through our work with EITAG (England's Inclusive Tourism Action Group) and many more, we are able to keep up with the latest innovations, new initiatives and ideas in accessible tourism. This continues to inspire us as we develop our facilities and the Sandcastle Waterpark experience for disabled guests. The truth is that we now need a bigger waterpark and while work goes on behind the scenes to look at the possibilities for expansion, creating the very best day out for disabled guests and their families remains our focus.
Locations: Blackpool