"We Live Here Too"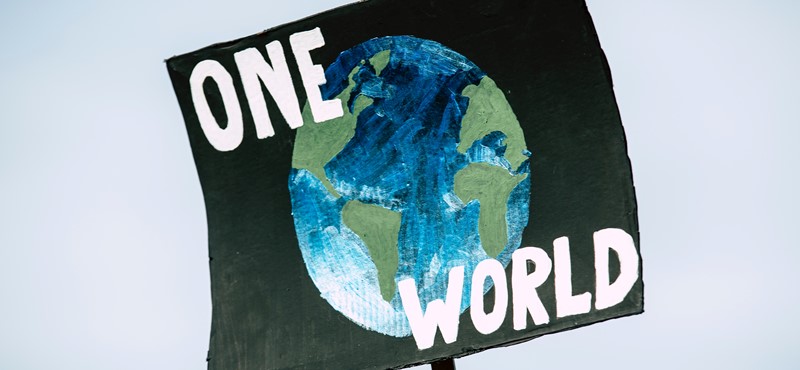 Watching the news and hearing so much about climate change this week made me wonder where all the disabled voices were. In the UK alone there are thirteen million disabled people and globally 15% of the world's population comprises of disabled people.
I couldn't help wondering from all the news, social media and general mutterings of the many whether there are any disabled voices around the tables in Glasgow. There certainly were on the periphery and among the campaigners, but not so obvious among the decision makers; the elected representatives.
Struck by the irony of these observations, I can't help thinking that as a disabled person and impacted by these issues more than many others, who was it that was representing me and my peers?
It has become all too apparent that disabled people are not being asked to contribute to the many discussions that look into the future of a greener world as the changing environment will impact accessibility.
In my day-to-day work at Euan's Guide, we are always keen to learn about people's experiences, whether good or bad, to improve disabled access. Our reviews start conversations about accessibility but also increasingly climate change.
An important part of inclusion in society is ensuring that disabled people can actually get to places and spaces. How did my disabled colleague get to a venue and whether their commute got them there without a hitch or delay?
Everybody keeps telling me we should use public transport. They're not so keen to explain to me how I overcome the barriers many of these services present to disabled travellers. Lack of spontaneity, being asked to book everything in advance, not receiving the booked services, new transport services designed with no independent wheelchair access, audio announcements and visual displays… so much is missing that makes our journeys possible.
The increasing desire to clear cars from our streets or create low emission zones in cities and neighbourhoods creates poor accessibility by favouring pedestrianisation and cycling in a world where many disabled people simply can't walk or cycle the suggested routes. Too keen to see such schemes implemented, local authorities have simply ploughed on without talking to local disabled people. The result of such schemes has seen us witness the removal of key routes, the erosion of disabled parking spaces, the changes to infrastructure that introduce inaccessibility to the environment that once worked for everyone.
As is so often the case, it's the little things that can improve accessibility and that most folk don't have to think about. I'm reminded of the campaigns we saw to remove plastic straws from society. Nobody, other than disabled people themselves, stopped for a single moment to establish how this might impact the lives of many disabled people for whom there isn't a practical alternative.
I could go on with more examples of the impact of these mass changes; don't get me wrong as I'm all for climate change action.
Disabled people already know a great deal about daily use of electric powered mobility, they are great planners, logistic experts and often great innovators and yet they don't feature in many of the plans to tackle the world's greatest ever crisis.
I would simply ask that people, organisations, public bodies and government in the UK and around the world stop briefly and consider how to include disabled people in the conversations and planning. After all, "we live here too…"
| | |
| --- | --- |
|   | Written by Paul Ralph FRSA, Access and Inclusion Director and Founder of Disabled Access Day |