We've been awarded National Lottery funding!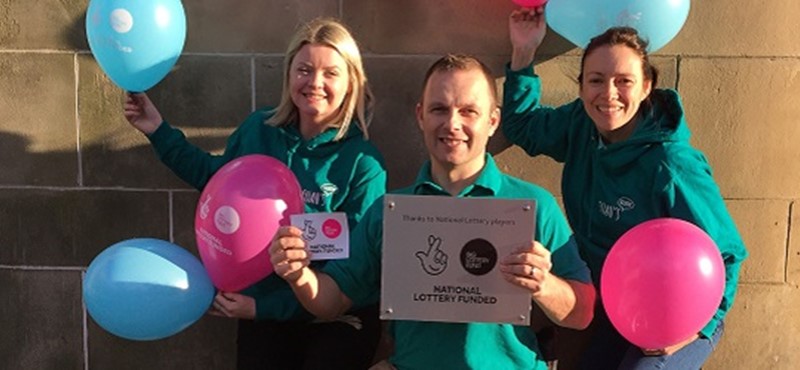 We're excited to announce that our charity has been awarded £5,526 in funding from the National Lottery! The Awards for All programme is a partnership between the Big Lottery Fund Scotland, sportscotland and Creative Scotland.
The funding will go towards supporting our charity's Ambassador Network, an initiative that was introduced in 2017 in Scotland with tremendous success. The network has so far been funded in conjunction with The Robertson Trust, The RS MacDonald Charitable Trust, and the Corra Foundation.
Pictured below is Ryan MacDonald, our Ambassador Network Manager, who's out celebrating with a few members of the Euan's Guide team! Don't forget you can keep up with Ryan and the latest Ambassador Network updates on Twitter by following @ryanmacdEG. Watch this space to find out more about our amazing Ambassadors soon!