The Wheelchair Dance Sport Association UK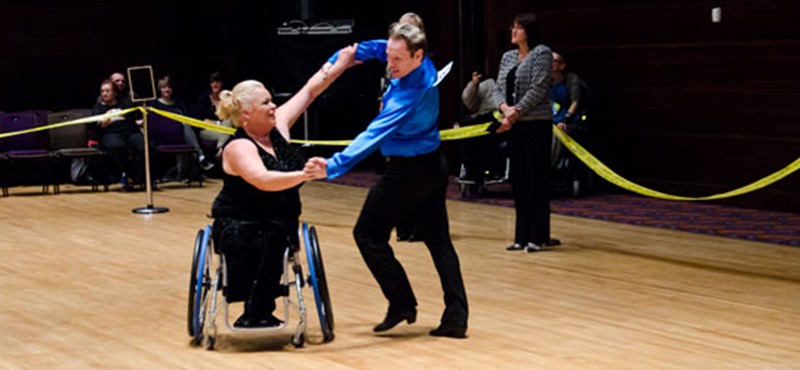 Wheelchair dance isn't a new thing and most people will be shocked to realise that it can be traced back to the late 60s when a rehabilitation centre in Scotland was teaching people how to move around in their wheelchairs. Go forward in time you have us! The Wheelchair Dance Sport Association UK, (WDSA UK), was set up in 2006 after a group of wheelchair dancers from Devon wanted to compete.
One of the main aims of the WDSA UK has always been to show that everyone can dance regardless of their disability. Now, in 2015, Sue and Ruth travel around the country giving workshops, demonstrations and instructor courses so that groups around the country – whether it is for fun or for competition – can carry on.
The WDSA UK is now recognised as the national governing body for wheelchair dance sport and wheelchair dance in the United Kingdom. Which is a huge development from the 60s where it never really caught on.
We are a registered charity and devote our time to helping those who are interested in wheelchair dance and wheelchair dance sport. We throw events and fundraisers throughout the year to promote the WDSA UK and our belief in equal opportunities for everyone regardless of someone's disability.
We aim to help those who would otherwise be excluded from dancing, such as those who are wheelchair users or people who use frames to help them walk (Rollator dancing).
We have three main aims here at the WDSA UK, and they are:
To promote and develop wheelchair dancing as a sport and leisure activity across the country.
To raise the standard of instruction and competition in the UK and internationally at all levels.
To make dance, in whatever form, fun, exciting and something that individuals who take part are proud to say: "I can do that".
Wheelchair Dance Sport and Wheelchair Dancing is accessible to anyone, with no boundaries in terms of age or level of ability.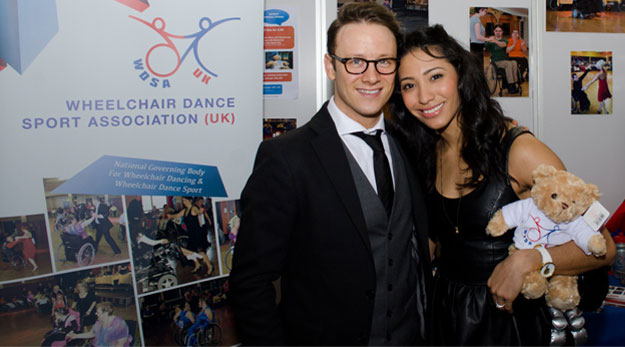 The WDSA UK also created a mascot to give the younger people involved with our charity something a bit easier to relate to. Our mascot, Tedwood, has now become one of our most loved members and even has his own website and wheelchair! Tedwood is available to buy from our online store and normally comes with us to all of our events.
It is so easy to get involved with one of our many groups across the country. Arrangements can be made through our office for a visit for a visit from a local branch, club or instructor – we come to any college, school, club or group showing an interest in wheelchair dance sport. Not only this, but we hold instructor courses, seminars, awareness and tasters days, demonstrations and exhibitions throughout the year! You can keep up to date with all of these on our website or through our mailing list.
Our office number is: 0300 111 30 45. And obviously you can always get through to us via email (info@wdsauk.co.uk) and get more information from our website: www.wdsauk.co.uk.