When you've always wanted to try dance...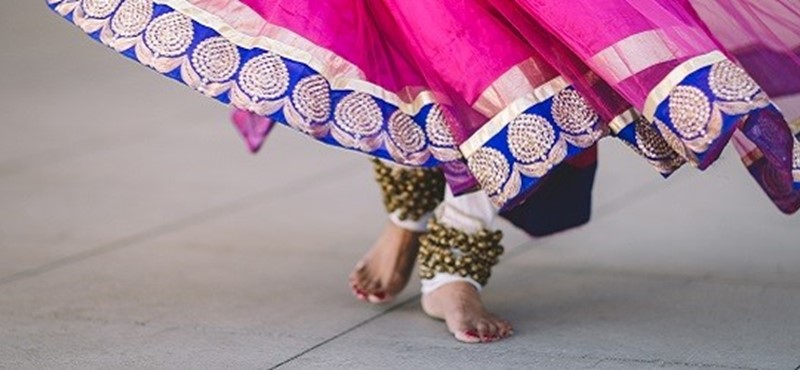 Whether you're into hip hop or Bollywood, ballet or samba; or maybe even the boogie-woogie or the merengue; there are inclusive dance classes and groups all around the country for you to explore! With spring semesters just around the corner, now's the time to find your rhythm and give it a go! Here are just a few of the great inclusive and accessible dance groups and schools for beginners in the UK:
Dance Base, Edinburgh
On a 'mission to get more people dancing', Dance Base can be found in the bustling Grassmarket of Edinburgh. Look up and you'll see the ancient Edinburgh Castle towering over the studio's glass roof! This award-winning dance centre has an 'Inclusive Party Playlist' every week for disabled and non-disabled dancers, and each class features different styles and music. 'Using props, great tunes and magic moves, the party starts right here'. One visitor reviewed Dance Base on Euan's guide and said it was, 'a great experience and an excellent example of how things can be done.'
Candoco Dance Company, London
Contemporary dance lovers may enjoy learning with Candoco Dance Company in London! The company, which tours across the world, run two weekly dance classes for disabled and non-disabled people between the ages of 13-25.
AMICI Dance Theatre Company, London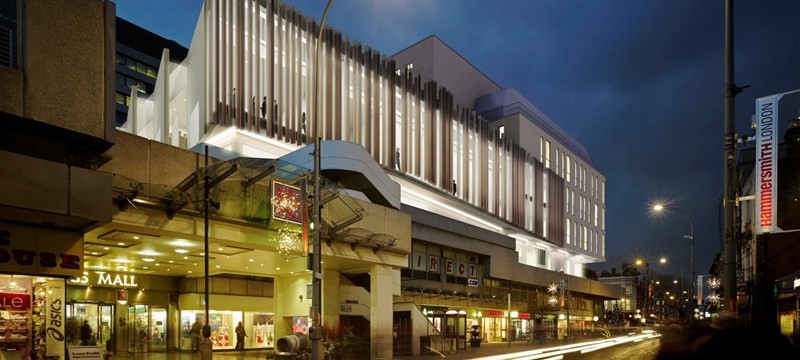 Did you know you can learn to dance in London's West End? It's not just for the professionals! Founded in 1980 by Wolfgang Stange, AMICI Dance Theatre Company run weekly classes and open workshops in London's Lyric Theatre. Their 'magical' workshops are adapted to suit the requirements of dancers taking part. The Lyric Hammersmith is listed on Euan's Guide saying:
'The Lyric's Main House and Studio have wheelchair access via lifts and both spaces have wheelchair spaces and disabled toilet.' Access information >>
Royal Conservatoire of Scotland, Glasgow
If your weekends are free, why not make some time to dance in the prestigious Royal Conservatoire of Scotland? 'Inclusive Dance Practice' is a weekend course for adults which, 'through movement exercises, creative tasks, games and discussions', will help participants 'develop a basic knowledge and understanding of inclusive dance and creative movement practice'. The Royal Conservatoire of Scotland has been reviewed on Euan's Guide by one powerchair user who said:
'Not being sure of quite what to expect, it was great to discover the range of performances and opportunities on offer for disabled people. Good finding a clearly marked step free route to get in the building. Once inside there was a dropped counter with staff on hand to help. A gloriously spacious lift takes you up to the main floor where there's a café, the booking office, and an accessible toilet.' Read review >>
Wheelchair Dance Sport Association, various locations
Their motto is 'Everyone Can Dance!', and to make sure this happens, the Wheelchair Dance Sport Association (WDSA) holds regular taster sessions all over the country. They also run classes including 'Inclusive Dance Disco' and more around the UK. It's a great organisation for sporty, active dancers!
Magpie Dance, various locations
A 'contemporary dance charity for people with learning disabilities', Magpie Dance is based in Bromley but can deliver its workshops anywhere in the UK. Their fun weekly classes are for adults and young people and feature live music!
Indepen-dance, Glasgow
Running 'creative movement classes for people with diverse abilities and their carers', Indepen-dance runs weekly adult and youth classes in Glasgow. Two of their regular venues are CCA: Centre for Contemporary Arts and Tramway. They also run extra sessions including their 'Youth Autism Class', and an 'Adult Evening Social Class' with the opportunity to go to the pub afterwards!
Stopgap Dance Company, various locations
An international touring company, Stopgap are 'experts of inclusive choreography' and are developing an inclusive dance teaching syllabus called IRIS 'to nurture the disabled dancers of tomorrow'. They also have youth dance companies in Guildford and Farnham for young people aged between 12 and 25!
Flamingo Chicks, various locations
If you're a parent of a child who is keen to try ballet, Flamingo Chicks is 'an inclusive school where all youngsters can spread their wings!'. They have sessions for under 5s and over 5s in Bradbury, but there are also weekly dance classes held at schools in Bristol, Bradford, Leeds, York, Cardiff and London.
Every Body Dance, Malvern
For the more adventurous among us, Every Body Dance offers classes that will sweep you off your feet, literally! Every Body Dance runs an aerial fitness course in Malvern, but look out for more events happening around the country.
You might also enjoy: