Where to Visit During the Year of Scotland's Coasts & Waters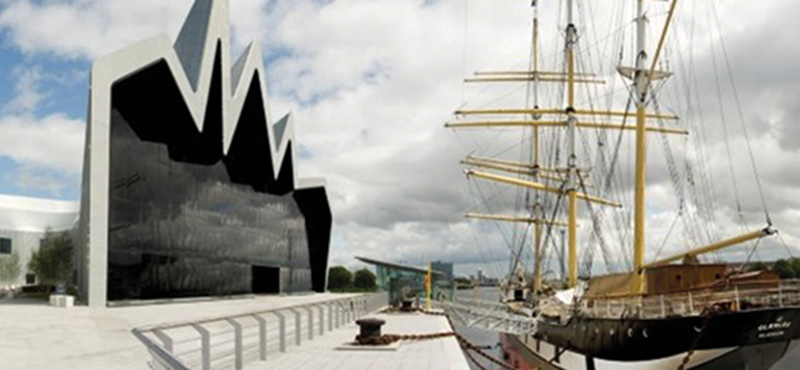 The national bard of Scotland, Robert Burns adored the lochs and glens around him. For example, In his poem 'Afton Water' he compares the beauty of water to his sweetheart.
'How pleasant thy banks and green valleys below, 
Where wild in the woodlands the primroses blow.'
With Burns Night coming up we thought we would take the opportunity to share some highly recommended places to visit in Scotland that are linked to this year's theme of coasts and waters. This year will highlight the impact that water has on Scotland's nature and heritage. These recommendations have come from Euan's Guide reviewers who share their experience around disabled access.
Day at the Beach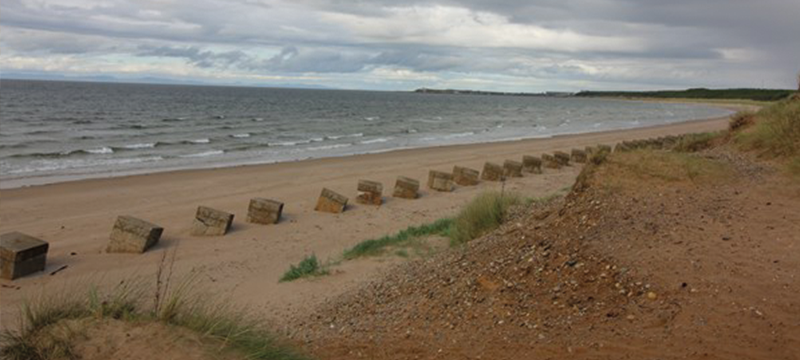 Highland Waters
Roseisle Forest, near Burghead in the Scottish Highlands is a beautiful blend of sea and pine. One reviewer on Euan's Guide was extremely impressed by the accessibility of the forest. There were dedicated parking bays, an accessible toilet, accessible viewing point and a wooden boardwalk 'where you could look down on to the sandy beach.' For anyone interested in World War Two history, forestry, beaches and beautiful walks, this a must see!
Beach Wheelchairs
There is also a number of beaches around Scotland that can provide beach wheelchairs so that all children and adults can enjoy the experience. In North Berwick, beach wheelchairs are available at The Beach Hut and are a great way of going along the beautiful stretch of sand. Also on North Beach Road in Aberdeen, Balmeadie Beach Wheelchairs have five different chairs to choose from. They are free to rent and there is also a hoist and change table available. Beach wheelchairs are also available at Portobello Beach in Edinburgh and at West Beach, St. Andrews.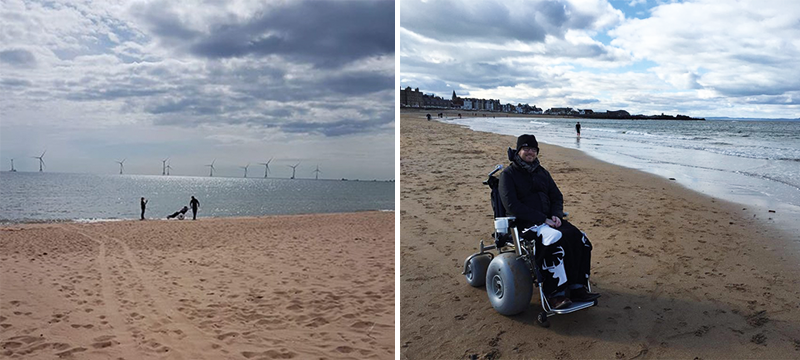 Attractions
The Falkirk Wheel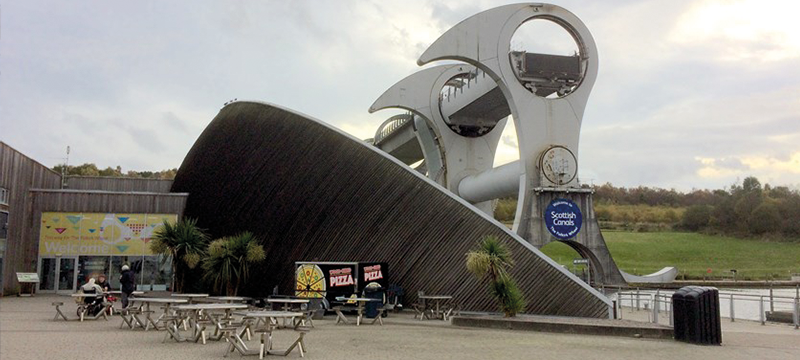 For stunning views across the Falkirk countryside – the Falkirk Wheel is an astounding architectural boat lift – the only one in the world that rotates 360 degrees! Our Ambassadors had a fun filled day at the Falkirk Wheel last year and rated the access on Euan's Guide.
Nearby, The Kelpies are another attraction that towers over the The Helix and the Forth & Clyde canal. They are the world's largest equine sculptures and are popular with visitors from across Scotland and beyond.
Experience Dolphin Watching
Our Ambassadors have also been on a trip around the Inner Moray Firth in search of dolphins with Dolphin Spirit Inverness. One review shows that they had a fantastic day and an added bonus was the 'safety barrier was at the perfect height for sitting in a wheelchair' meaning they had an unobstructed view.
In Scotland's Largest Regional Park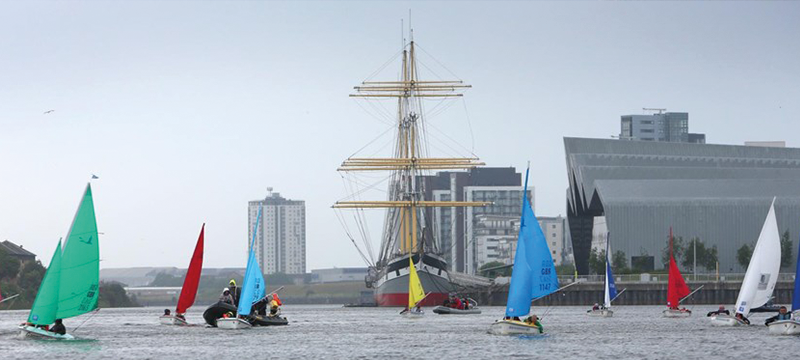 Part of Clyde Muirshiel, Castle Semple is an Outdoor Activities Centre & Country Park. They are leading the way for sailability in Scotland and also provide kayaking, canoeing and rafting on the water. You can also admire the water from afar on a lochshore walk or visit to the lochside café!
Whisky, or, Uisge-beatha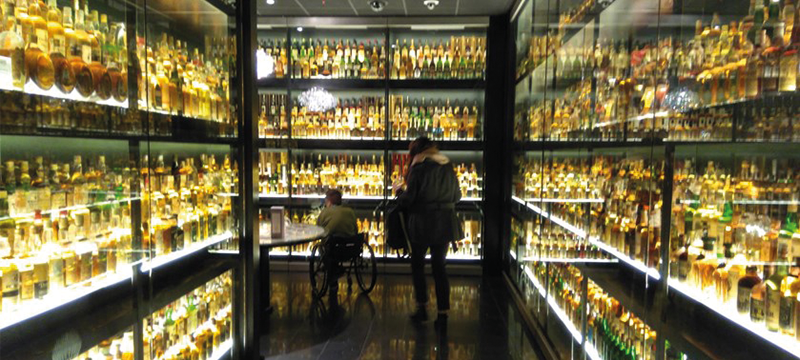 Whisky Tasting
In Gaelic, whisky translates to the "water of life" and makes up the bulk of Scotland's food and drink exports. To learn more about whisky, Euan's Guide reviewers recommend The Scotch Whisky Experience in Edinburgh.
Whisky Galore!
To have a dram on the Isle of Eriskay, one Euan's Guide reviewer recommends the Am Politician. The pub has loads of history; it was named after the SS Politician that sunk en-route to Jamaica in 1941, which the film Whisky Galore is based on. Here they keep the story alive as well as providing an accessible space for islanders and visitors.
Museums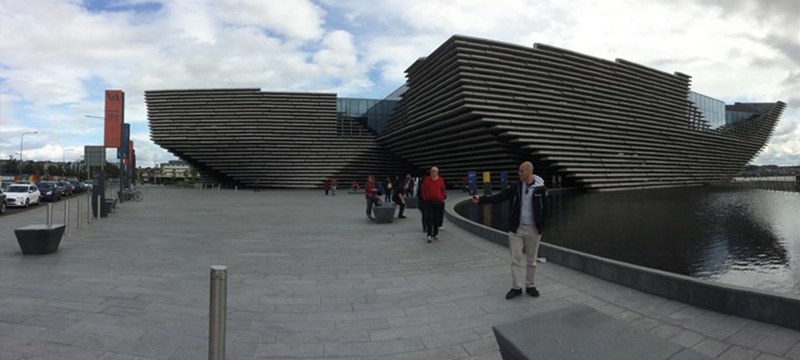 Dundee's V&A Museum
The new V&A Dundee is a marvel on the River Tay. The museum opened in 2018 and was designed as an accessible and inclusive venue. As Scotland's design museum it holds wonderful temporary and permanent exhibitions so there is something for everyone.
Museum on the Clyde
The Riverside Museum holds Glasgow's award-winning transport museum and shows Glasgow's rich shipbuilding history. The museum has interactive displays, touch screen panels full of images, memories and films and the opportunity to get a real feel for old public transport.
Close by, the Tall Ship is moored at the quayside of the Riverside Museum. This is a beautiful and interesting piece of Glasgow's history and one Euan's Guide reviewer states it is a must see! They were very pleased with the access and recommends it to anyone visiting Glasgow. Read their review here.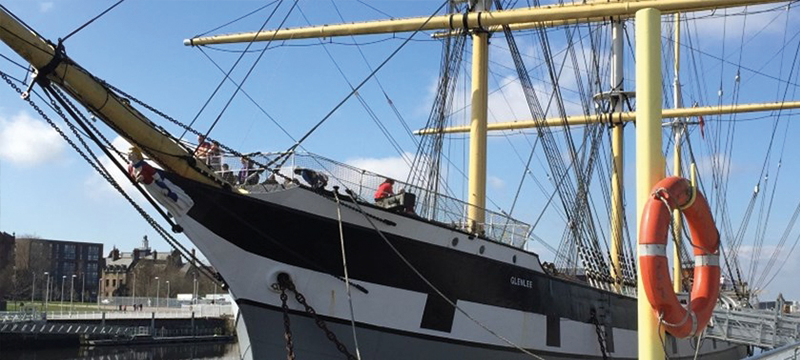 Aberdeen Maritime Museum
The Aberdeen Maritime Museum tells the story of the city's long relationship with the sea. Collections cover shipbuilding, fishing and port history, as well as displays on the North Sea oil and gas industry. This venue is a must go to if you are visiting Aberdeen according to one Euan's Guide reviewer!
If you've been to any of these attractions, or any other coast and water themed venues let us know by posting a review on Euan's Guide. Share your experience and reviews with the hashtag #YCW2020
Haste ye back!