Whitby's Summerfield Farm Cottages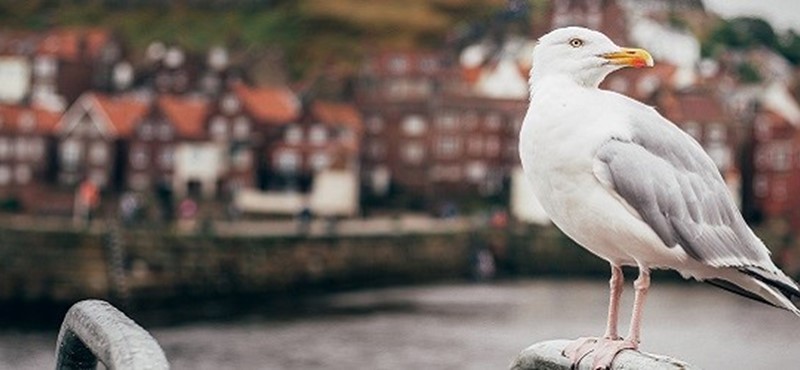 When you can't decide between a seaside or countryside getaway, Whitby might be the answer! Part seaside resort and part Yorkshire countryside, Whitby has been a much-loved destination since Georgian times. Investigating a little further, we spoke to self-catering accommodation, Summerfield Farm, about their holiday cottages which have been attracting lots of attention on Euan's Guide lately, and here's why:
What is it that makes Summerfield Farm Holiday Cottages so accessible? What features do people find the most useful in terms of access?
Summerfield Farm Holiday Cottages are probably so accessible firstly due to the location, just out of town in tranquil countryside, therefore no traffic queues to contend with prior to arrival. Our ample level car park which boasts 2 parking spaces per property is floodlit at night. The short distances from the car park area to the properties also continues the accessible trend.
Once at the cottages the entrance doors are 4 feet wide and once inside all the ground floor floors are either wood or tile making wheelchair mobility smooth and snag free. Internal door frame widths are 31 inches, making it easy to move around once inside. All ground floor bedrooms have a completely profiling bed with integral cot sides and a ceiling hoist. In addition to this we also have manual hoists as we find some people prefer these. All ground floor wet rooms have a wheeled commode shower chair or if guests prefer we can put in a free standing static one.
Here's the BIGGIE: Jayne spends the time prior to our guest's arriving, communicating with them and getting to know them regarding their individual needs in order to keep our approach person centred and to give us the best possible chance to have things just so for their arrival.
Did you face any challenges when adapting these cottages to be as accessible as they are? How did you overcome them?
We had numerous challenges with the cottages, though Scoresby and Cholmley were not adapted, their designs being accessible from the start of the development. The cottages are developed from what were listed farm buildings and being in the North York Moors National Park leads to its own set of problems with planning issues, namely keeping the buildings looking authentic so as not to detract from their original purpose, which was housing cattle.
Albany Cottage was extended into an adjoining farm building in early 2016 and it was up and running by June 2016. We did have issues with planning and building regulations as the insisted use of an H girder stopped our plans of having a ceiling hoist H system from the bedroom to the bathroom as the resulting hoist would have been too low to accommodate a tall person. We had to compromise with this so now we have a four way hoist on a straight track over the bed area, this works well as our guests are often transferred into the wheeled shower chair and wheeled into the bathroom. We also enlisted the help of a local stonemason who cut and hand finished the stone in herringbone style to blend in with the original building, it's so good you can't tell the new from the old.
Many of your guests say they have visited more than once, and one reviewer has visited seven times! Do you find that by having easily accessible accommodation, your guests are likely to make a return visit?
Guests are more likely to return if the accommodation suits their needs and that isn't only about the accessibility, it's also the knowledge that we are continually striving to improve the whole holiday experience for our guests by adding and improving fixtures and fittings, by being able to make suggestions about what to do or where to go, and by pointing out things around the farm and garden to be aware of that might be of interest, from the many birds, to our local fox who comes to drink from the water feature in the sensory garden in the early hours.
Our horse interaction opportunities are also a big hit with a lot of our guests, Mary, Melody and Pony Honey just love meeting people. Last but by no means least someone recently said they felt that the VIBE of the place was good, we feel this is achieved in part by having a general "can do" positive attitude and love of what we do which has to permeate somewhere. We also consult our guests for suggestions and constructive comments on how we can improve the whole experience and then try to carry these out as far as is possible.
You now have 20 reviews! What do you do to encourage guests to leave feedback on Euan's Guide?
To encourage Euan's Guide reviews we have a message in our property folders and we also did a mail shot at Christmas with a little incentive on their next booking if they did a review. Also on departure days we put a message on our yard blackboard to encourage reviews.
It seems that many reviewers have mentioned Jayne's cakes! What else do you do to give your guests a warm welcome?
Welcoming our guests is a very important part of what we do so to this end we personally greet our guests and show them into their property. A big part of this initial greeting is to offer reassurance. Too often we see guests arriving who are anxious because they have had a bad experience with another holiday provider who did not take time to understand their needs. This is a time we can start to build a relationship with them which will last throughout their holiday and hopefully beyond. We also provide a tea tray and a little milk so guests can have a cuppa before they start to unpack.
What accessible attractions, restaurants, or shops would you recommend nearby your cottages?
Whitby and district is becoming more accessible year on year, we hope by some small part it may be due to us banging on about it! We are lucky to have accessible attractions on our doorstep, these include Whitby Abbey, Whitby Museum and The Captain Cook Memorial Museum.
We are not far from Dalby Forest and the Moors Centre at Danby and the Sutton Bank Centre, which have some great trails suitable for wheelchair use. The North York Moors Railway is always a great hit with our guests. We have also recently had great news that Wetwheels are going to have a boat based in Whitby Harbour from 2018, so many of our guests that previously could not go out to sea will now get the opportunity not only to do so, but to have a chance to drive the boat too! To this end, Summerfield Farm is going to be involved in fundraising for this wonderful charity.
There are many more attractions locally, the list is too numerous to mention but if you are staying with us you will certainly find out. Our yard blackboard is updated every morning with what's on and suggestions for the day. It's a bit the same with eating out, we are so lucky to have so many lovely pubs and restaurants within the district and if you don't feel like going out, our wonderful local pub The Hare and Hounds in Hawsker, will do a take out, you just need to take your plate up there! Whitby itself is crammed full of wonderful independent shops and we have a family bakery (Bothams) and a Sainsburys supermarket less than 5 mins away by car.
--
Have you been to Summerfield Farm?
If you've stayed at one of Jayne and Richard's cottages, don't forget to share your review on Euan's Guide! Write a review >>
Locations: Whitby