World Heritage Sites on Euan's Guide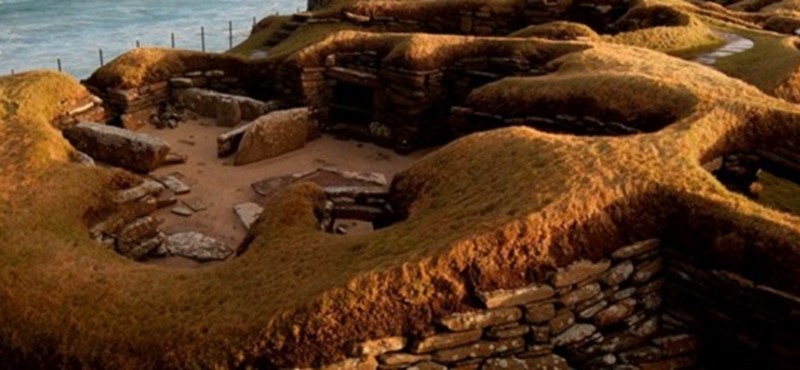 The world's heritage is made up of everything from the Pyramids of Egypt and the Historic Centre of Rome, to the Great Barrier Reef and the Kenya Lake System! To celebrate World Heritage Day this month, were sharing just a handful of the World Heritage Sites that have had their disabled access reviewed or listed on Euan's Guide:
Austria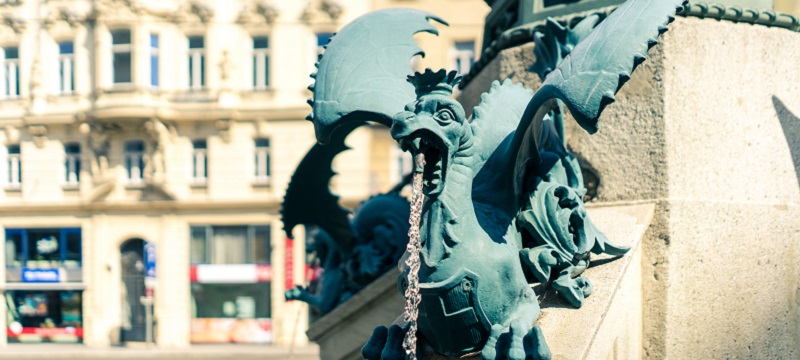 The Historic Centre of Vienna was an important European music centre and Medieval and Baroque city, and this has left no shortage of grand buildings and flourishing gardens in the country's capital. One notable building is St Stephen's Cathedral which was given 4 ★ by one visitor who called it a 'magnificent Gothic Cathedral' and said: "the main entrance and majority of the Cathedral are wheelchair accessible. The catacombs below and the bell tower are not."
Another city with 'Flamboyant Gothic art' is located where northern Europe meets south, and is perhaps most famously associated with Wolfgang Amadeus Mozart. Baroque buildings and the presence of the Hohenzalzburg Fortress make the Historic Centre of the City of Salsburg a captivating World Heritage Site. One visitor wrote about the town saying that access is a bit trickier than elsewhere, but that "use of the Festungsbahn (railway up to the fort) is fully accessible."
Germany
In the German capital, Museum Island (Museumsinsel) is made up of five museums built between 1824 and 1930. They're said to show how museum design has evolved over the 20th century and one of these, the Reichstag Building, was rated 5 ★ for accessibility by one visitor!
"A great experience which wheelchair users can enjoy to the full. There are wonderful views from the roof terrace all of which is fully accessible, and from there it's an easy push up the spiral walkway inside the Norman Foster glass dome."
Italy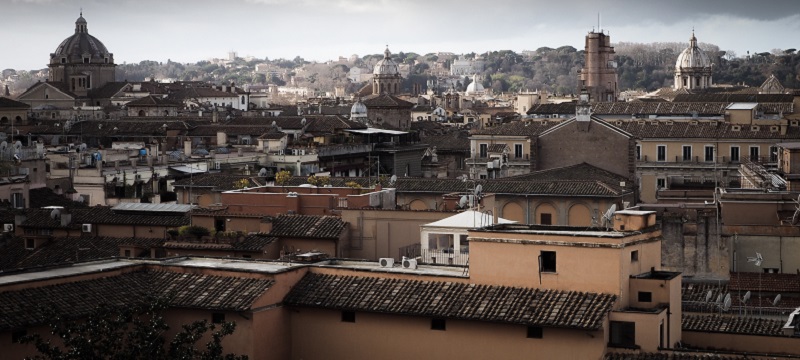 Have you explored the Historic Centre of Rome? It might be very old, but reviewers have said good things about disabled access around the fragments of Rome's exuberant and dramatic past. The crumbling ruins of the Roman Forum have mixed access according to one visitor who said: "The Forum is quite hilly and can be steep in places, but they have signs with colour (and shape) coded paths to differentiate between difficult and easy routes."
Nearby, The Colosseum has been reviewed by four different visitors who have all been impressed by accessibility at this gladiator battleground! One reviewer wrote: "this is how it could be done! There are obvious issues with access being such an old site, but with very few exceptions, the entire site is accessible even with a wheelchair."
In the northern part of the country, Prehistoric Pile Dwellings around the Alps are a recognised World Heritage Site and are easily visible from Lake Garda. They are stilt house settlements built around 5000 – 500 B.C. and perched on lake shores, riverbanks and in wetlands. A visitor to the Lake gave the area 5★ saying: "Lake Garda is an excellent area for wheelchair users. Most of the towns by the lake have extensive level access. We visited a number of museums and ancient monuments – these were generally 90% accessible, with ramped access and lifts."
Jordan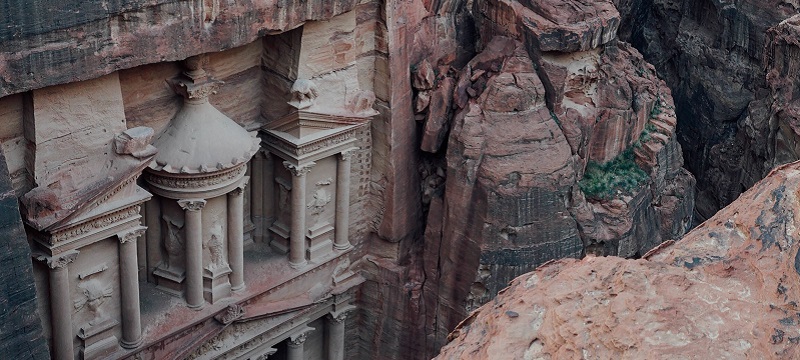 Found between the Red Sea and the Dead Sea, Petra is one of the most famous archaeological sites in the world. One wheelchair user joined Petra Night Tours and admitted that although access was difficult at times, the tour was 'terrific'.
"Our tour was arranged by Petra Nights Tours in Amman. I had always wanted to visit the Middle East and really didn't think a tour would be possible. This company organised a really good tour for me and I was able to enjoy much of the country. Highlight was sitting in my wheelchair in the desert near Wadi Rum while our driver brewed up mint tea on a camp fire. The driver loaded/unloaded and pushed my wheelchair which made the trip very easy. There was also an option of a wheelchair accessible vehicle, but this was not available at the time of our visit."
Malta
The City of Valletta has 320 monuments within just 55 hectares which makes it an incredibly concentrated area of history! Different places in Valetta have been reviewed on Euan's Guide, including the National Museum of Archaeology and the Upper Barrakka Gardens. One visitor explored Saint John's Co-Cathedral and said: "when you see Saint John's Co-Cathedral from the street, you just cannot imagine the sheer magnificence of the interior. Wheelchair access was good, although finding the exit was a bit harder."
UK
Scotland is lucky to have six diverse World Heritage Sites, including the Old and New Towns of Edinburgh, the remote island of St Kilda, and the Forth Bridge! There's also a small village on UNESCO's list of World Heritage Sites, New Lanark, with cotton mill buildings, workers' housing and school – a 'model industrial community'. Today, you can stay in the heart of this former community in the New Lanark Mill Hotel, described by one visitor as an 'accessible mill conversion' that is 'definitely recommended for somewhere a little different to stay."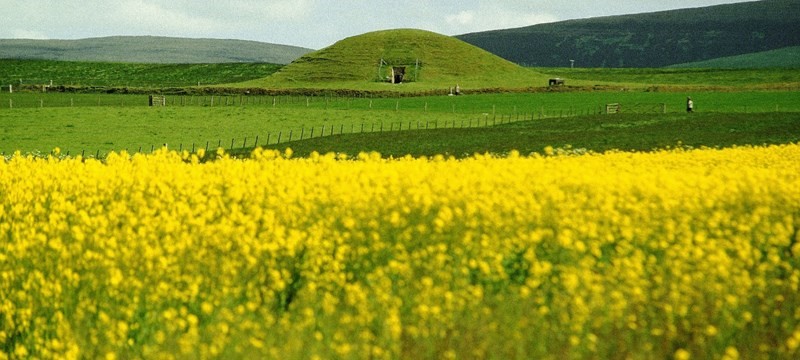 Further north, visitors to the islands can explore the Heart of Neolithic Orkney, a collection of monuments including Maeshowe and Skara Brae. The sites can be challenging for access but Skara Brae is listed on Euan's Guide saying: "the visitor centre has ramped access. Inside it is all level. There is a large exhibition with an introductory film and several interactive computers such as 'make a pot' and 'build a roof'."
In Northern Ireland, a World Heritage Site takes the form of 40,000 basalt columns which inspired stories of giants taking huge steps over to Scotland. The Giant's Causeway has been reviewed on Euan's Guide by one visitor who said: "the visitor centre is well thought out with accessibility in mind. Being built on one level makes accessibility easy for all."
England also boasts numerous World Heritage Sites, predominantly in the shape of buildings and cities. The City of Bath founded by the Romans makes the list, and it's been described as 'a great place for wheelchair users' by one visitor.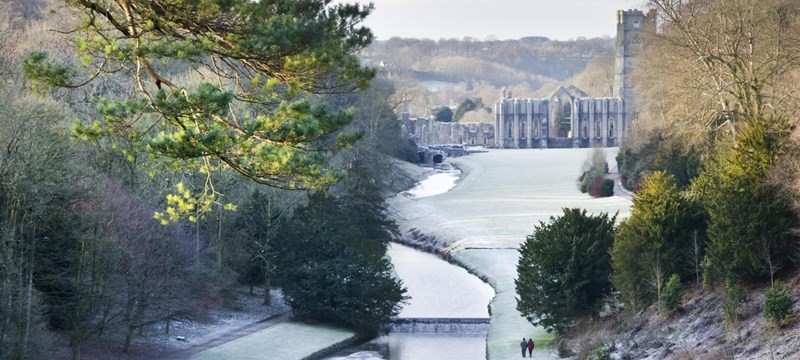 In Yorkshire, Fountains Abbey and its gardens are an important heritage site, and surprisingly accessible too! One wheelchair user wrote: "despite the limitations of an ancient monument, I managed to access more of the ruins than I expected. We spent five hours here, taking the accessible route around the river and lakes, getting wonderful views of the grounds. The abbey ruins are extensive and well preserved."
Do you know what Norman architecture looks like? Durham Castle and Cathedral is a fine example, and a World Heritage Site built in the 11th and 12th centuries. Durham Cathedral was given 4.5★ by one visitor who said: "it's the must visit site in Durham. I visited many times and it still takes my breath away. There is a slightly tricky approach to the cathedral, but once you're inside 90% of it is easily accessible. If you ask at reception, they have a handy map showing you where all the ramps are in the building."
Can you help review a World Heritage Site?
There are over one thousand World Heritage Sites across the globe, and we'd love if you could help write disabled access reviews for any that you visit. The more attractions you write about, the closer you will come to collecting your Sightseer Badge on Euan's Guide!
Here are a few places you could review on Euan's Guide:
Stonehenge, UK
Tower of London, UK
Yellowstone National Park, USA
Cologne Cathedral, Germany
Old Town Lunenburg, Canada
Sydney Opera House, Australia
Locations: Vienna, Berlin, Rome, Valletta, Lanark, Bath, Durham, Ripon, Stromness, Bushmills, Sandwick