You Know We Belong Together to play its UK Premiere at the Southbank Centre this August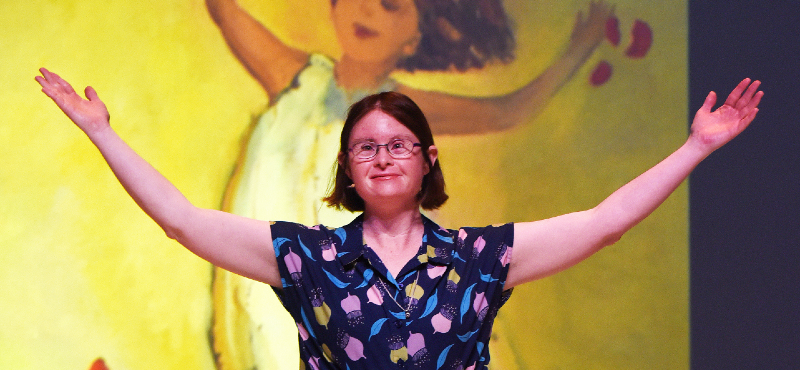 Following sold-out seasons in the 2018 Perth Festival and Black Swan's 2019 season, award-winning play You Know We Belong Together brings its celebrated portrayal of living with Down syndrome to the Southbank Centre's Purcell Room from Thursday 18 - Saturday 20 August for its UK Premiere. Julia Hales leads a cast of six Western Australian actors to draw on their lived experience and tell this joyful celebration of community spirit, calling for better representation of disability on screen and stage.

Julia Hales has watched every single episode of Australian soap opera Home and Away since it first aired in 1988, but she's never seen another person with Down syndrome in the cast. She dreams of landing a role in her favourite show and finding love. Family, friends, dreams and lovers are all part of Julia Hales' deeply personal account of her experiences as a daughter, actor and person with Down syndrome. She brings with her the voices and aspirations of a community rarely seen on stage. Part-play, part-live documentary, You Know We Belong Together is an uplifting show about love, loss, family, friendships and the frustrations and aspirations of living with Down syndrome.

The cast put their own lives on stage, mixing their experiences and personal day-to-day realities with monologues, video, scenes, dance and song. Set in the famous diner at Summer Bay regularly seen in Home and Away, the cast bring their talents to help Julia "make a show to help remind non-disabled people that people with Down syndrome are complex and emotional people, like them. That they also have regular desires like love and acceptance."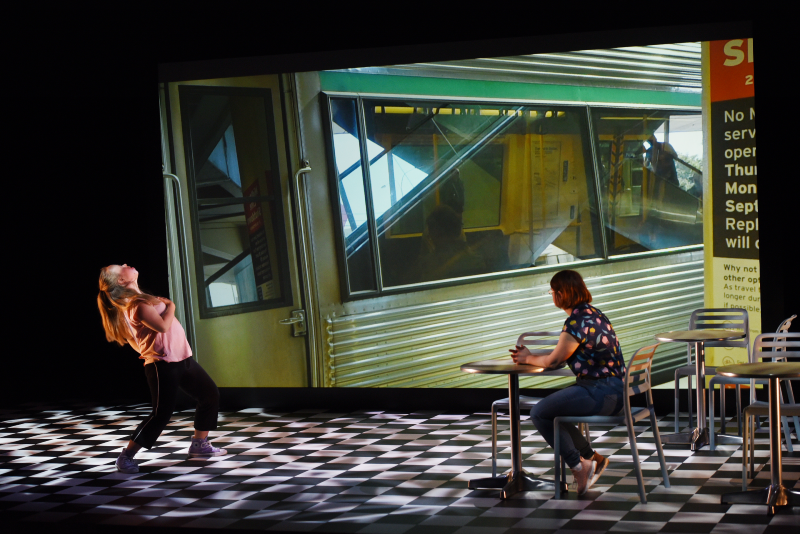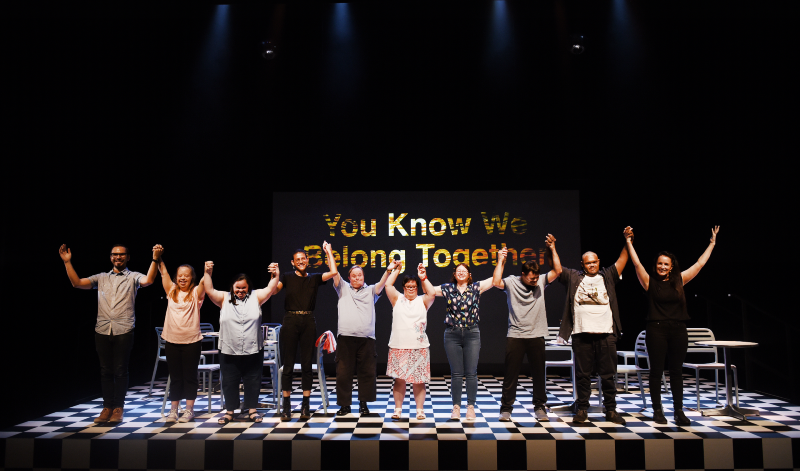 Previous praise for You Know We Belong Together:

★★★★★ - ArtsHub
"Julia's passion shines through in a collaborative work that is…clever, poignant and funny."

★★★★ - The West Australian
"A shared, joyous experience of the rarest kind."

You Know We Belong Together runs at the Southbank Centre's Purcell Room from Thursday 18 - Saturday 20 August.

All performances are British Sign Language interpreted (BSL).

To book tickets for these services, call our Ticket Office on 020 3879 9555 or email accesslist@southbankcentre.co.uk.

Audio Description is available during the performance on Friday 19 August . To use this service, please let a member of the team know when you arrive so that they can organise a headset for you.

A Touch Tour is available before the 7.30pm performance on Friday 19 August. The tour begins at 6.15pm. There is no need to book separately - just show your ticket when you arrive.

The performance on Saturday 20 August at 2.30pm is Speech-to-Text transcribed (STT).

You can join the free Access Scheme through your online Southbank Centre account or via email.

Find out more about the Access Scheme here: https://www.southbankcentre.co.uk/visit/facilities-access/access-scheme