We'd love your feedback!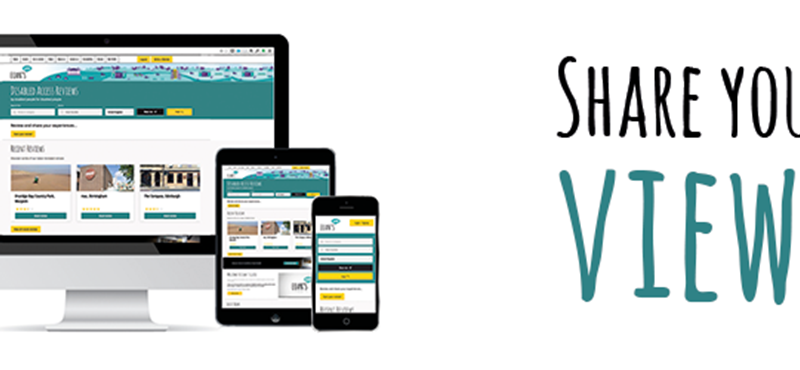 Tell us what you think about Euan's Guide, what you use Euan's Guide for, how you first heard about us, and more!
By taking part in our user survey you'll not only allow us to understand how you use our services, but you could help us find new ways to improve to make the website and our charity even better in the future. People use our website to search for disabled access information and to share their own experiences. Others have heard of us from our Red Cord Cards and our campaign to improve the safety of accessible toilets. We also have venues who use our website to share information on the disabled access at their venue and any accessible events they are holding. Last year 85% of people who took part in our user survey said they found the website easy to use and we want to make sure that this is still the case.
The survey shouldn't take long to complete and we'll be randomly selecting four participants to receive a £25 Amazon voucher as a thank you for taking part. We're proud to say that as a small charity we listen to all your comments and suggestions and, where it is possible to do so, we act on them. 
Click here to take part in our User Survey
Alternatively, you can complete the word version of our user survey. If you choose this option please either email us a copy of your completed survey, or you can post your completed survey to:
Euan's Guide
CodeBase
Argyle House
3 Lady Lawson Street
Edinburgh
EH3 9DZ
To request the word version or if you have any questions or prefer to send us your comments in a different format, please feel free to email hello@euansguide.com or leave a message on 0131 510 5106.
User survey terms and conditions
As a thank you for sharing their views with us, we're giving four lucky respondents a £25 Amazon voucher to spend! Winners will be contacted by email after the survey closes.
There is no requirement to leave your email address as part of this survey. If you leave your email address we may use it to contact you about the survey.
There will be a separate box to tick if you would like to be added to our mailing address. This will not affect you if you are already on our mailing list.
Our data protection and privacy policy can be found here.